CakesDecor Gazette: Issue 4.11 / November 2015
November Gazette is out with all the top cakes for the month and much , much more so I hope you like it. Remember I am always open for new ideas you all might want to see added in to the gazette. Make sure you send me lots of pics from Cakes...
November Gazette is out with all the top cakes for the month and much , much more so I hope you like it. Remember I am always open for new ideas you all might want to see added in to the gazette. Make sure you send me lots of pics from Cakes international so as I can share them next issue.
Let's make it Better!
Why cakesdecor….why should I take time out of my day to post here on this site? This is a question I asked myself yesterday after a comment was made to me by a friend. They are also a member here but very rarely post anything. When I asked them why they don't post, I asked for complete honesty, they told me all the things I have heard before and sometimes even felt myself. But here is what I had to say to myself and a little bit to them.
Cakesdecor is like a family to me, it is where I first really started letting people see my work. Sure I would post to FB but nobody ever really looked at my work or left comments on there. But when I found cakedecor that all changed. In the beginning I didn't get one comment, but then a couple of cakes down the line a comment, and oh boy I was just so thrilled that someone actually liked my cake. Then a few more cakes, more comments and more faves and I could really see how this site started to embrace me. I also found that the more I engaged with others posts the more engaged they were with me. I liked being able to show my work in a setting that was encouraging and also had advice and tips if I needed it and I did not have to feel like a fool for asking.
Now I have seen people come and go on here and bitch and complain cause OMG their cake did not make it to top 3 ( hell even I have done that, lol), but for the ones like me that have been here for a very long time, well we see how wonderful this site can be. I have met most of my best cakey friends here and the feeling of belonging I get here is why I stay and why I post. I even post my crappiest cakes cause for me it is not about making top 3 it is about a community of cakers, I want to show that not every cake is perfect or magazine quality. And yes I used to care about top 3, heck the bragging rights are always great I cannot lie, but in the same breath top 3 never brought me an order or put money in my pocket. So for those that have never made top 3, or maybe even top 15, I so get why you want to achieve it, I was obsessed about it at one stage many years ago, but really take it from me just be proud of your work and keep posting. We all have that one cake that captures everyone's attention eventually and when that day comes you will be so super proud.
Is it a popularity thing on here sometimes, well yes of course it is, but isn't everything really. But I can say I don't know the algorithym, but I do know that no matter what Michal came up with someone would have a good old bitch about it, lol. He will never make everybody happy, and I am sure it is probably as fair as it can be as I know it is much fairer than it used to be. I suggest for those who want to be seen more on here that you take more time on here to interact, all other social media things work the same way. You can't get seen on fb if you are not posting or commenting and here is no different. Don't get to caught up on the top 3 thing either we should be sharing on here cause we want to share our work with our peers, anything beyond that is just a bonus. I also told you all my tips a longtime ago about how to get more visibility when posting so if you can't remember I will add it into the forum as a post so as it is always there.
So for me cakesdecor is home, I love the members and the vibe I get here most of the time. Yes it gets a bit crappy when collaborations come out and you have posted a great cake and it gets over looked, but just take that as a challenge to make another killer cake. Collaborations need to be more kind and not just comment on their collab partners cakes, take the time and recognize others as well, we all work hard so be fair, and kind, don't all try to hog the spot light. On the flip side of that I know members get a little ticked sometimes at the collabs but usually the pieces are amazing, that is just the truth of it, so don't not comment cause you have your knickers in a twist cause you were not invited or you posted right before the collab came out. Brilliant pieces should still get love, collab or not.
And finally if you post a cake take a few minutes to look around at the other cakes that have posted also and show them some love as well. Don't just post your cake and think then that everyone should love it and comment on it when you are not prepared to do the same thing for others. We are all in this community together, let's embrace each other instead of all trying to do one better than the next guy. Remember everyone on here is at a different skill level or amount of time they have been doing cakes so the newbies need just as much love if not more than those of us that have been doing it longer.
So here's my challenge to you all take 5 minutes every day just to leave a few comments on a few different members you may not know. Let's see if we can make this the site I know it can be. Remember a site is only as good as the members make it. Big hugs, Shags
Thank you so much to all who entered our Cakesdecor Trick or Treat quarterly awards, there were just so many truly fantastic pieces. But a big congrats to our winner Janette MacPherson Cake Craft for her absolutely brilliant  Creepy Crawly Jack.

Welcome to our newest little member!
Congratulations to proud new daddy Michal Bulla and his family on the arrival of their second baby girl this week. Her name is Dominica and she was born weighing in at 2750 G and 48 cm. She is all kinds of gorgeousness and I am sure will steal her daddy's heart.
Some of you may have seen these Sugar Shapers around but still not sure of them. Well I am here to tell you they are the perfect set of tools for anyone who does sculpting or texturizing in any way. I was lucky enough to get a set of both the firm and soft tips given to me while doing the Poseidon piece and oh man are they just amazing to work with. The comfort of the tool in your hand is amazing and I like that they are super easy for clean-up, just pop them in the dishwasher and you are good to go. They glide over the fondant with such ease and leave beautiful clean lines, no grabbing or stretching, just silky smooth lines. 
The firm tips are definitely for those deeper lines that you want to be easily visible like deep wrinkles on faces or flowing lines across the side of your tiered cake. The softer tips are much better for those more subtle details that you have to search a little harder for like lip lines or around the eyes. I have not had the pleasure of using them on flowers but I think they would make great tools for veining and the ball tool would be amazing to frill edges.I love the raised dots, they allow for great grip and control and they are also color coded for easy recognition as to your favorite tool. 
So for me these are a must have. Yep they may seem a little costly at $45 for a set which includes 6 tools, but like anything in life if you want good quality you have to pay for it and in all reality this is just a smidge over $7 per tool and I have paid that and more  for some horrible tools that I never use, so I really think these are still very good value. I feel these tools will probably last forever if you take care of them. They come with a  little carry case which is nice, and now they also come in a mini version which I hope to get down the line also. 
So now is the perfect time cakers to put this one down on your Christmas wish list. Click HERE to get your sugar shapers!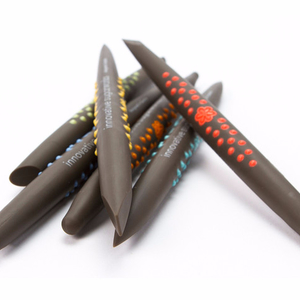 Firm Tip
Soft Tip
Tutorial Pick for the Month:  The perfect little tutorial for anyone wanting to add trees to their cakes. These wonderful Wired sugar trees would totally bring a cake to life. So a big thank you to Cakey Cake I know I will be using this one.
Big Thank you....Thank you to all our members for being so wonderful and posting their tutorials only in the tutorials section it has made things so much better. Also remember we are a site that does not allow any adult content cakes, so please keep those cakes to your own pages.
Kitchen Talk:  New social media site is out to try and give Facebook a run for it's money, thanks to My Sugar Fairy Cakes we now know about it also. Is it for you let us know we would love to hear your feedback on what you think.
Suggestion Box: New ideas and suggestions are always welcome so please make sure you go to The Gazette Blog post and leave your comments there.
Have fun coming up with new ideas :) 
I have been watching Delicut cakes now for a few years and the amount of growth they have been making over the last 12 months is amazing. Coming up with new stunning designs and pulling them off to perfection, they have certainly earned this months Rising Star award. 
Cake Decorator of the Week
The Cake Decorators of the Week for October were...
With so many collaborations now I cannot find every cake so if you would like to be seen here in the collaboration section of the Gazette could you please have the word "collaboration" in the title of your piece and  the title of the collaboration you are involved with! If you do not have these things I cannot guarantee I will see your cake. Also not every cake will get seen, I pick an array from across the board, sorry for those that don't get picked it does not mean your piece was not worthy .
A collaboration of Cake Artists from around the world are coming together to fight for endangered animals. Appearing at Cake International NEC 2015.
Enter the Realm of the Penny Dreadful, Our Dark Art and Sinful Sugar showcases the best of the Horror Genre.
A group of cake artists on a quest to bring a collaboration of middle earth to life.
Together a group of amazing Sugar Artists have come together from all over the world, to show you there amazing creations of Dragons & Monsters.
Upcoming Cake Decorating shows and Competitions
Cake international  Birmingham, UK... November 6-8, 2015
That Takes The Cake , Round Rock TX, USA...February 27 and 28, 2016
San Diego cake show, San Diego, CA..... March 19th-20th, 2016
Cake Fest , Lafayette, LA, USA....April 2nd - 3rd , 2016
Cake International London, UK...16-17 April 2016
Daniel Casero Pérez has not been around cakes decor long but in 12 months he has literally blown us all away with his fabulous creations. Every piece he creates is just so well thought out and pushing boundaries to what we have known as the normal cake. Such gorgeous story telling and an eye for detail, Daniel is most certainly going to be one I think we all want to learn a little bit more about. So make sure you click on the link below to go to the full interview and also if you have not already pop on over to his facebook page and also give him some love there as well by clicking his like button. 
To see full interview CLICK HERE!
When I saw this I just thought it was the best thing ever. It looks like a lot of work but the pay off is these amazing trees, perfect for so many cake ideas. Could you imagine doing a "Little red riding hood" or "where the wild things are" cake with these added on, it would just be so adorable.
Congratulations to all the teams who competed in the Cake designers world championship in Italy, but a very big congrats to 4 of our members here on Cakes decor. A huge congratulations tothe new world champion SaraeSerena Sardone and her amazing coach Christian Giardina of team Italy, Neli Josefsen , Team Norway and to Bryson Perkins of team USA. You guys are so brilliant at what you do and we are so proud to have you as part of our cake family.
I guess this website has been up and going for a while now but most of us are not familiar with it. From what I can tell it is very similar to facebook. I have not joined it yet and not really sure if I will or not but many are using it and talking about it so I thought I would share MySugarFairyCakes post with you so as you all can make up your own minds about if you want to use it or not. I barely have time for what I do now without another forum to have to worry about, lol. It would be nice to have another forum though that did not have so much control over what gets seen that we post.
CakesDecor News, Stats & Links
Nov 3rd 2015
We are 29,981 cake decorators making 1,388,834 comments on  216,188  cakes, 2,697 blogs and 1,547 tutorials, 2,576forum topics.
Editor's Choice Albums: Facebook , Pinterest , Google +
Cake Decor Pros
1878 cake decorating pros / bakeries in 65 countries at your fingertips
Cakes Decor Pros is the world's first and largest visual, location based directory of cake decor professionals. Enter your city and country into the box below and start exploring the finest cake decorators near you. They are eager to hear from you, ready to bake and decorate 
If you are not listed yet.... get subscribed NOW and get visible :) 
gazette gazette tutorial top 5 cakes november gazette cdgazette
12