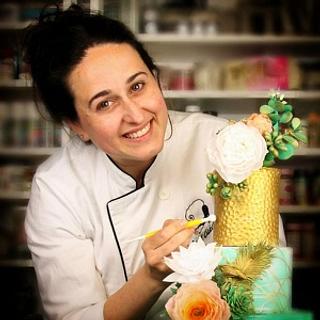 We are sisters, Adela and Andrea, who love art in all its facets. Spurred on by our curiosity we started working with sugar and all things sweet - learning and researching deeper and deeper... we were hooked! Our Mum, Emily, who is the one to blame for our artistic passion, has had to slow down and take the back seat due to health problems but she now just bakes for the added pleasure of it being a hobby for her and no business pressures. Since the last time we posted work, we have moved to bigger premises, and have changed our team name to, Artym, we hope that you will enjoy journeying with us!!
https://www.facebook.com/ArtymACarte/
https://www.instagram.com/artym_by_acarte/
https://twitter.com/Artym_by_ACArte
https://www.pinterest.es/artymbyacarte/
https://www.acartym.com/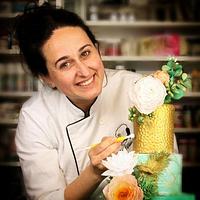 Just click on the link below for the full tutorial. http://americancakedecorating.com/aquamarine-cake-tutorial/ http://americancakedecorating.com/wp-content/uploads/2017/02/Adela-C-Tutorial.pdf I hope you enjoy it :)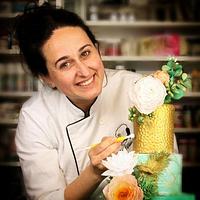 We haven't been able to participate much these last few months as it has been ever so difficult to juggle baby Rodrigo, work, collaborations, magazine creations, more work, courses private lessons etc…. orders and find time to admire all the...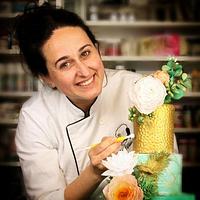 After a month away from the CakesDecor and most social media, I would like to introduce you to my son, Rodrigo. We are over the moon with him as he is as good as gold. Andrea, the brand new Auntie!! Emily, the proud "Nana"
144 Comments