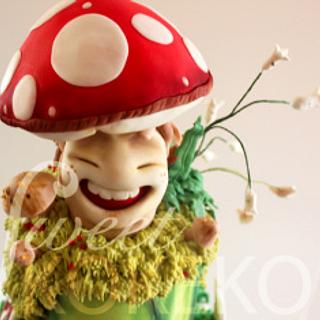 Hi!
My name's Arantxa, a 35 year old spanish woman. Since I could hold a pencil on my hands I´m drawing. I love to create! So I studied painting, drawing, design, photography, sculpting... And a year and a half ago I discovered this wonderful world of Cake Decorating! I started watching videos on the youtube and months later Spain started to televise programs as "Charm City Cakes", making me definetely falling in love with this world. So I'm working at home baking cakes (I love bakery to of course!), painting over them, modeling fondant, gum paste, and so on. It´s so pleasant to make this brief art... you can work on a huge amount of possiblities and testing so many habilities... I repeat myself but I love it. My dream is to have my own SweetKOKEKO´s shop!!
Thank you for spend your time reading at my profile.
Best regards!!
Facebook: https://www.facebook.com/pages/Sweet-Kokeko/492577114115988?fref=ts
Blog: http://sweetkokeko.blogspot.com.es/
Pinterest: http://www.pinterest.com/shavma/sweetkokeko-my-cakes-cookies-cupcakes-sweet-tables/
Arantxa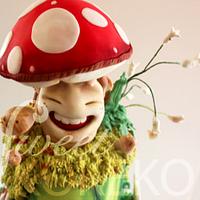 I want to show you what we did Daniel (Fogar12Fogar), Mayte (Maytartas) and me at the International BCNandCake Exhibition. We made the first live Megaworkshop/experience in Spain during the four days of the exhibition. That was an amazing...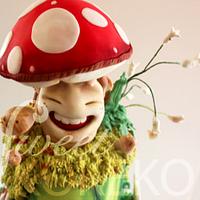 I´m very happy to be part of the First Spanish Cake Collaboration. It´s called Fable Spring, and every one of us had to make a piece inspiring in a fable. It could be a made up fable aswell. I give you thanks in name of Patricia Bonillo...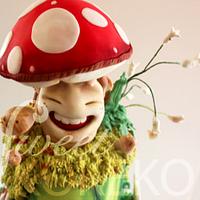 Tomorrow I´m going for summer holidays for a week more or less, so have a great summer! Kisses and hugs to all of you! xxxxx
141 Comments