Help! I've been asked to make an anniversary cake in the style of this cake.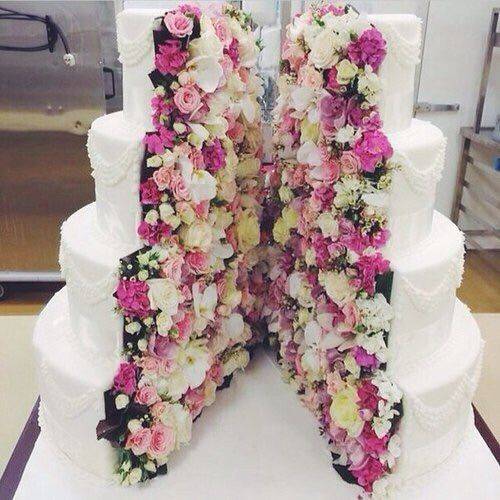 Olga Danilova did a gorgeous purple one, here:
http://cakesdecor.com/cakes/206917-2-halves-lilac-violet-and-lavender-cake
I have looked (and looked) and can't seem to find more than one or two other styles. I'm trying to find examples to work from, so that I can understand how they are made and fulfill my customer's specific wishes. What the heck are they called? (Please don't say, "inside out" cakes, that only brings up Disney!) Anyone? Anyone??