Cake Pricing
Hi Everyone, I'm fairly new to cake design, and am wondering how you explain your pricing to potential clients that really have no understanding of the work that goes into a custom cake. I really think i charge a fair price for what they get and...
Hi Everyone,
I'm fairly new to cake design, and am wondering how you explain your pricing to potential clients that really have no understanding of the work that goes into a custom cake.
I really think i charge a fair price for what they get and don't know a way to approach client's with small cake budgets. I don't want to come off as offending my potential clients!
TIA
-- Faye, Toronto, Canada http://www.facebook.com/sugarplumcakecompany
10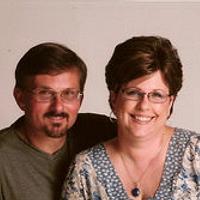 I don't defend or explain my prices to anyone. If they want to buy a cake from me, that's fine, if not, that's okay too. There's a saying going around that says "Good cake isn't cheap. Cheap cake isn't good." I'd say that pretty much sums it up for most baker/cake decorator.
When I worked for Cookies by Design and a customer would call and ask how much the cookies were, when I'd tell them $6.50 a piece, often times I'd hear an audible gasp on the other end of the line, followed bye "YOU HAVE GOT TO BE KIDDING ME!" I would just ask them if they still wanted to continue to place an order. I didn't set those prices and I wasn't there to defend them. I use that same strategy in my own business.
Tell your clients what you can do with the budget they have and leave it at that. You don't have to defend or explain your prices to anyone.
hahaha i get a few comments like that, i think people are comparing to a frozen grocery store cake, there is NO comparison!
I like the idea of what i can do for their budget… Thanks!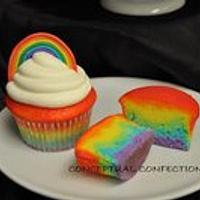 Hi Faye! We will always have people blown away by our prices. They figure it might be a few bucks more than a grocery store cake, if that was the case than no one would get a grocery store cake lol. I charge the same amount as my local cake decorators, no more no less, it has made life easier, but no way I would charge the same as a grocery store! Cakesonthelane is right you shouldn't need to defend your prices but I'm one of those people even though I know I shouldn't need to I do like to be able to explain to a customer why only if they seem completely shocked. Here is basically how I do my cake orders
I prefer to do all my cake orders via email, even when they call I still send emails.
When someone emails me about a cake I ask for dates, what flavors they want, the theme they are looking to go with and how many people they need to feed so I can start pricing it out when they get back to me with more info. I get alot of "I need a cake in May think you can do it?" messages. Once I have a idea of servings sizes I send them some cake options, cake sizes they need to be close to their number of guests and the next size down just for another option, let them know the prices for those two cake options and I also tell them my base price for fondant per serving and buttercream per serving and let them know depending on the design detail and fillings it will cost more.
Either they are ok with it or tell me they got a budget of $. Than I let them know what I can do for their budget, I do own mini pans just for this reason, alot of people want tiered cakes but have tiny budgets so I picked up some mini cake pans to do smaller tiered cakes.
Sometimes you just need to explain if you want the business. The way I see it if they are really bothered by my prices I really dont want to do a cake for them. I dont like the stress of dealing with a customer who already is unhappy cause they think the prices are to much. I had a customer a few weeks back who wanted a chocolate cake with ganache and chocolate covered strawberries to feed 25 people. My quote was double what she was expecting to pay (without the chocolate covered strawberries) and she was blown away by the prices. I figured out she really knew nothing about cakes and that was the price she paided for the same grocery store cake in Flordia and we live in Kodiak Alaska were prices have to be higher. But after a little explaining a cake I was dreading to do turned into a cake order on my prices, she left happy and I felt happy to. She just didnt understand why and just needed me to tell her and she was happy. Sometimes no amount of explaining will help I can tell you this don't negotiate prices, stay firm with your prices or you will regret it! This is why I do cake orders via email so I dont just blurt out a price or get a sob story about why this cake is so important. I'm planing on setting a minimum price for my cake orders and also coming up with a few cake size and designs for a set price. Something that isn't hard to do, I make money off of and people know they can come to get and get this size cake and design for this price.
Wow thank you for such a great reply!!! I really appreciate it! I agree that it can be stressful when trying to explain pricing to potential customers! I'm finding a lot of my customers really have never ordered a custom cake, and have no idea the amount of work involved in making them!
I agree with the email quotes, so much easier!!! And allows me time to price out my cost as well! What a great idea you have with a set price list, definitely something for me to look into in the future.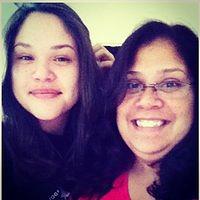 hello am new ti this site wanted to know if any one can give me aidea for a cake that is for one boy turning 4 then ttwo girls turning 5 &6 for same person wanted to incorperate thr idea for one cake boy likes mario the girls like cupcakes girly things so confuse need help thank u!!!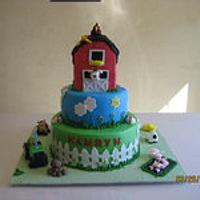 If the little boy likes Mario, why not do 1/3 of the cake Mario and the other 2/3 princess peach with some flowers and mushroom and some additional characters or objects from the game. I would look up the game, see what is girly and then ask the mother what she thinks of what you come up with.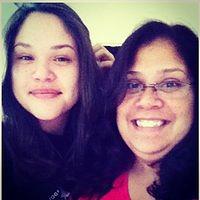 pam;nina's -- thank you for ur input it very sweet of u thank you soo much i will look up this game !!!!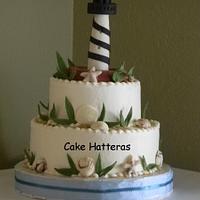 Donna Tokazowski- Cake Hatteras, Hatteras N.C.
I don't explain my pricing to my customers. I do however let them know, "Fondant is labor intensive and reflected into the price of the cake"
I give a small percent discount for repeat customers and for close friends.
Many people expect a "home made" cake to be cheaper than the large grocery chains. I am not exactly sure why except they think we are baking just because we like it. This is not exclusive to the cake industry either. I used to make custom designed special occasion wear for children. I used fine French laces and Swiss fabrics. All of the embroidered details were done by hand and I never made the same outfit twice. People would gasp when they saw the price. I always gave them the name of a store where they could purchase a mass produced garment for less money but told them they would not get the same exclusivity. Many times they would go shop and come back to me when they realized the difference in quality and design. This is how I manage my cake making as well. I refer them to a reputable bakery (mass production) and let them decide if they wanted an "ordinary cake" or a very special one made exclusively for them. Some people are satisfied with a Grocery store wedding cake, others want something made especially for their event. Frankly, I would prefer that the customer who is satisfied with an ordinary cake to go get one. The key is to practice giving a price. Rehearse in a mirror. Make sure you look and sound confident when you say the price of your cake. If you sound the least unsure they will take the opportunity to try and talk you down. Confidence in your work and your value is the key.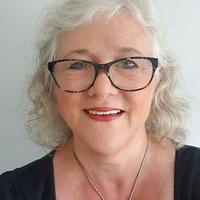 I do not think you ever need to apologise for your work being 'expensive' in the eye of your purchaser. Many hours of training and then creating has gone into their bespoke cake. This should be reflected in the price. If they are not willing to pay – show them the route to the supermarket where they can buy a cheap, machine made cake. And do not ever feel bad about this. Remember that you are worth the money, stick to your pricings and only negotiate if the design is being made more simple. These people would not dare walk into a hair dressers and say – well that's expensive, can I have it cheaper. They will pay fortunes to have streaks put in hair and dye put on, but you spend far longer than any hairdresser. So don't allow people to take advantage! Just my two pennyworth!……:) Kx