first wedding cake consultation!
hi…. so ive got my first "real" consultation on Saturday! Ive had a couple "consultations" before, but I had made cakes for them before, so no tastings, just design. Any of you professionals have any advice to give me? Id reallllllyyy appreciate...
hi…. so ive got my first "real" consultation on Saturday! Ive had a couple "consultations" before, but I had made cakes for them before, so no tastings, just design. Any of you professionals have any advice to give me? Id reallllllyyy appreciate it! Thanks! Karen
-- Karen, https://www.facebook.com/TheLittleCakeCompanyCA
22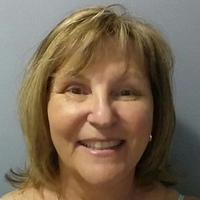 I'm not a pro by any means Karen. But a few tips. Before you do anything, the first most important is there budget. No point showing cake pics, design, if you don't know there price point. Once I established that, I asked about flavours, design, venue, etc., etc. Take lots of notes. Then I would explain I would use my notes & info, go home and work on sketches , ideas. Either I emailed them, or we met again. Also, I can't stress enough mentioning that you will be asking for a deposit to secure the date, and of course, put towards supplies. So much % down, and full payment before. I usually asked a week before wedding.
Hope this is helpful…..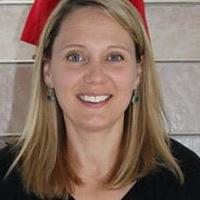 sure is Judy!!! I didnt even ask their budget- don't have a clue how many people are going to be at the wedding -amateur or what lol. Its all a learning experience! Do you do taste testing?
Fantastic news Karen. The lucky couple are going to be in receipt of one stunning cake. I've only done a few wedding cakes so far but I would agree with June on every point. But I would also add that you should double and triple check everything, particularly the date and venue. One tiny mistake on those issues can have you scrambling for your life at the last minute (I know, I've been there. lol) lastly, don't get involved in the madness. It may be the most important day of the bride's life and she may want to consult with you several times a day and change her mind about details at least ten times before the wedding, but this is your business. You need to keep a cool head while the bridal party are losing theirs. Good luck. xx
I do an initial phone consultation, establish a budget, what their needs are and from there I can gage if I want to take the order on. If so, I block out 2 hour slots of appointment times on the weekends and let them have their pick of what is already open (as a standard I have 1pm, 3pm and 5pm on Saturday and Sundays… basically from February until April.
From there I let them pick out flavors to sample. They get 5 flavors. They must pay an initial $20 fee (In the start I had people who came for free cake and never contact me back) and if they book I apply that to their balance for a "free tasting". Since I do a lot of tastings but I do this from home, I have baked up all of my flavors into sheet cakes and cut 4×4 squares of each flavor, then wrap individually and freeze. I do my frostings up in half batches and put them into those little tiny cups with lids. They get 5 flavors of those as well (only one cup per flavor). I label everything with dates and flavors and freeze. I cut the 4×4 squares up for each tasting into 4 pieces and put it on a serving tray with labels for the cakes and set plates around the serving tray on the table. It's like a little dessert buffet when they walk in… and doing the frosting in the cups keeps it from getting freezer burn and also lets them mix and match their flavors… because that is what I do for my business. A bride may have up to 4 people including herself. If it's just the bride and groom, they get more cake. :D
Hope that helps. It's been slow progress to this system of mine, I used to tote everything to them and it was a hastle.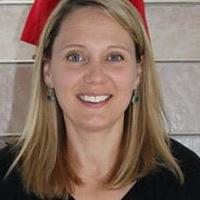 can I just say how much I love Cakedecor! Thank you so much June, Lizzie and Leslie for your responses. Never having done it before is quite daunting! Having people to be able to talk to is fab :)
Seriously Lizzie- I have people emailing me at all times over their daughters 1st birthday cake! Not kidding- I had 34 emails about 1 cake. 34. plus phone calls. She drove me crazy lol
Leslie- thanks so much- your system sounds good to me! I best get baking tomorrow then lol
Thanks again ladies for taking time to respond :)
Karen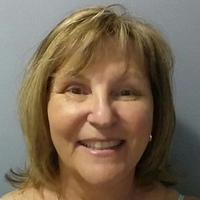 Another point Karen. You can find online "contracts" which I would recommend you print out. There's a good site Cake Boss ( not the decorator ) software. There's a great section in there about dealing with customers. Fill out your contract with all the pertinent info, and have your customer sign off on EVERYTHING….price, design, flavour….etc, etc. Include everything that was discussed. This way there's absolutely no confusion. No coming back with…….I didn't agree to…."whatever" . It's signed and sealed. I learned this the hard way.
Also Karen, get confirmation on cake delivery and set up. Are you doing it?? If so, there should be a fee rolled into your quote for this. How far is the venue??? Over a certain amount of km, you may want to charge for mileage. Also in your quote. Or, are going to pick the cake up and set up themselves. I also always checked out where the venue was. I called the venue and spoke to whomever was in charge, introduced myself and asked about setting up the cake. Always got confirmation and permission about coming at a certain time on the wedding day as to not disturb there set up. Asked about the room, its location etc. If I could, I'd go and see it, buts that's not always necessary. It's surprising how many venues have stairs, no elevators…that could make delivery a challenge.
As far as taste tasting, find out there preference so your not having to bake multiple cupcake for them to try. If you plan to do more of this, a good thing to do is save enough batter from cakes your currently baking. Make cupcakes labeled with flavour and freeze. This way, you have some tasters on hand…..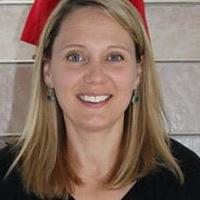 Thanks Judy- I will definitely look that contract up!
Seriously- thank you so much for all your questions to ask them, I am going to write these down to have with me when they come :)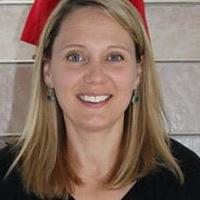 just looked up that contract – its awesome! Thanks soooooo much!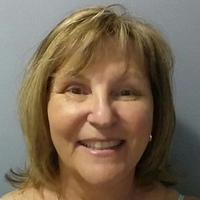 Wrong name…..It's June, not Judy Karen….. 😉 😉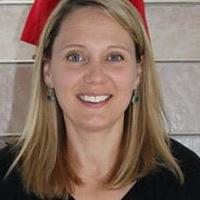 Lol sorry June. I did write June one time, must have been predictive text !!!. I usually read back what I'd written just in case. Oops! :)
I know what you mean Karen. The first christening cake I did was a pantomime. I had phone calls and emails morning, noon and night! Although the person who ordered it turned out to be a lovely woman who I've remained friends with ever since. But I had to put my foot down with everyone else and now I only do personal consultations with wedding clients. Anyone else can just phone or email me and I'll get on with it and since they're mostly friends and family they know how I operate. (If it's a present, which a lot of them are, they get very little say at all! lol)
June makes a very good point about contacting the venue. Also make sure to ask if they have a cake stand and knife for the occasion otherwise it's something else you should provide and charge for the hire of AND if you're providing these make provision for a deposit which will be refundable only on the safe return of these items. I once did a cupcake tower for an old school friend and never saw the stand again! It was a tough lesson learned.
If the venue is close at hand do check it out, otherwise look up their web page and try to get a grasp of the distance you will have to carry the cake as this will have a bearing on whether you need someone to help with the delivery. I did my cousin's wedding cake a couple of years ago and had to carry it (and it was a ton weight!) about three hundred yards, over a slippery stone flagged courtyard, up two flights of stairs, in through two doors which only opened outwards and to the very back room of the venue. I have arthritis so it was tough. I just about managed it but it taught me not to be a hero and to ask for help when I need it. x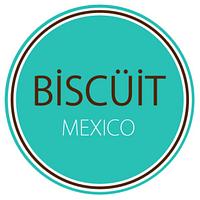 i haven't done wedding cakes, sorry I can't help, but I wish you all the luck. And thanks to this post I'm also learning!!
Looking forward to see your wedding cake, I'm sure it will be very nice!
The more you do it, the more you will learn, too. It took a long time to fine tune my wedding consultation process. Now I begin with everything all ready. Any pictures a bride sends me get put into an evernote folder with the bride's name including any notes about theme, etc. I have a price list (my eyes only) of standard cake sizes, the servings, and prices in fondant and buttercream on my tablet so I can look at it while we are consulting. I find out how many people total they will have (I allow up to 4 total) I have the flavors set up on the table on a little two tier serving tray before they come along with napkins, plates, knives and forks (all real, not plastic). I have glasses and a britta pitcher ready to go in the kitchen in case anyone wants water.
At the table I have everything I need… I have their tasting form (a form I fill out with any quotes I give, the flavors they picked, budget, guest number, etc), I have a blank order form and contract, I have a worksheet to draw out different options for them (some brides come in wanting a 5 tier cake and when they see the price for that, they loose their jaw… so I have paper ready to draw up different options that may leave them just as happy with less money spent). I have my tablet (which has that price list on it), I have my cell phone (which I put on silent and use as my calculator, and I have blue pens ready to go.
If you are doing this in your home, having the house nice and clean is a must. I clean it spotless the night before. Then making sure you have everything prepared and ready to go about 20 minutes before they arrive, is always impressive to them when they walk in and can sit down and begin. When I sit down at the table with them, I don't eat cake with them but I take notes about their favorite flavors and get to know them. As soon as they are mostly finished, we start talking about options for them and design their cake. If they don't book right then I make sure to let them know that they have 5 days to do so, or they run the risk of loosing their original quote (what if I raise my prices?) or that someone else could book instead. First paid, first booked.
And for smaller orders, like Kizzy said, I limit them to email or phone. If we can't get the details worked out in under 3 phone calls or 5 emails, I actually let them know that I'm not going to be able to do their order anymore. I either let them know that I'm just not sure I have the skills necessary to execute their wishes, or I come up with a lie for why I can't. Whatever you have to do. I learned that the hard way (actually quite recently) when a mom went back and forth with me for about 3 months about her son's 3rd birthday party. Eventually, she wanted to come sit down with me (which, I will do a 15 minute finalization consultation, where they sign off on the details, pricing terms, payment terms and a few other terms that I have come up with for smaller cake orders) and she backed out at the last second. She then harassed me on my personal facebook page, personal home phone number, and business facebook page about rescheduling. When I let her know I was not available anymore for her order, she proceeded to tell me I was the worst business person she'd ever encountered and she'd never recommend me to anyone she knows. Well, good riddance… because if they are like her I don't want to do their cakes either! Lol.
Good luck on your consult!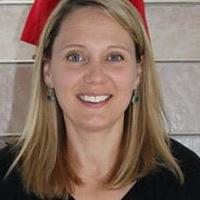 thanks again Leslie- I am taking notes right now- theyre coming at 8 tomorrow morning!!!!!!!!!! Ill let you all know how it goes :)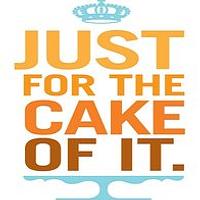 Nicole - Just For The Cake Of It
I'm a little late to the party here, but everyone has shared a ton of great info and tips. Good luck tomorrow, you'll feel great having the first one under your belt. :)