Cake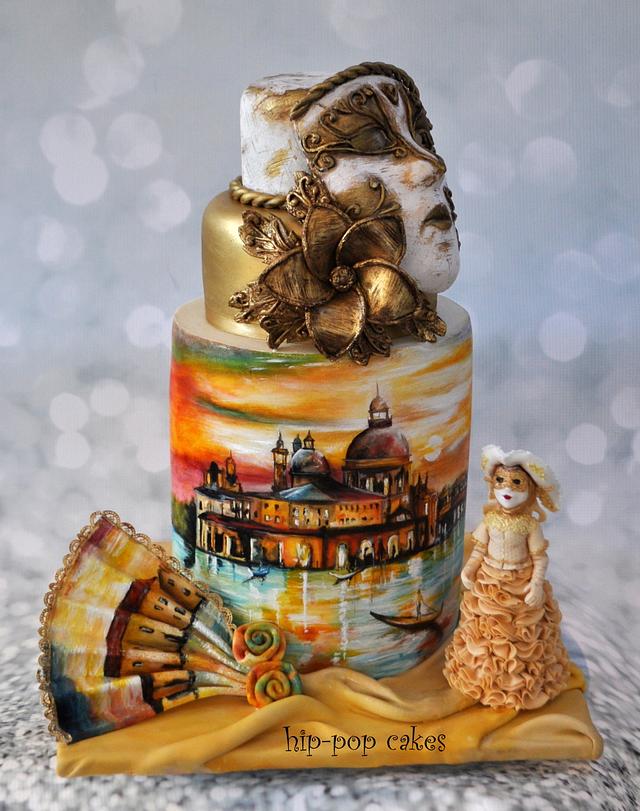 Carnival Cakers Collaboration: Golden Skies of Venice
It was an honour to be invited in the "Carnival Cakers Collaboration" – made up of 92 artists from all over the world, hosted by Heba M Elalfy and Jennifer Kennedy O'Friel
The theme venetian style carnival.
The painting in cocoa butter is based on an oil painting by Leonid Afremov, with kind permission. I then made a mask from modelling paste, decorated with rolkelm gold and flower to match.
The model of the golden lady is also in modelling paste.
The overall effect of the bright colours of the painting with the gold accents from the mask & lady.
The main cake with the painting on is 10" tall.
I will have more photo's along with the inspirations on our face book page: hip-pop cakes
thank you for looking and please have a look at the other pieces within the collaboration they are breath-taking!
48