Cake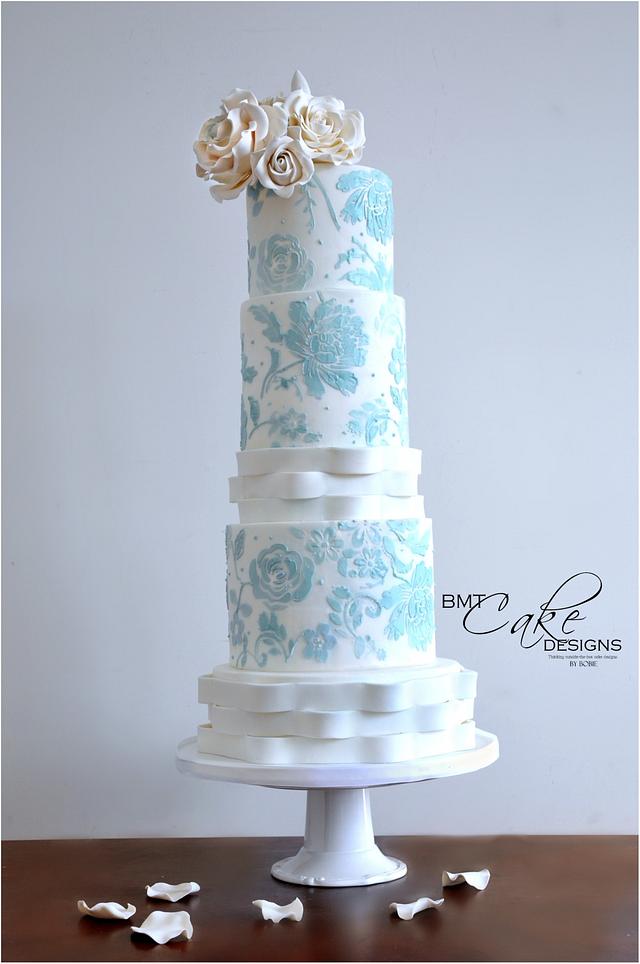 Modern Lace Wedding Cake
Finally after a very long wait…I present to you all my Wedding Cake in Modern Lace Theme published in Cake Central Magazine Vol 6 Issue 2. It is truly an honour to be included in this issue. A dream come true.
I made this piece in Feb 2015 and is now published in the latest issue of Cake Central Magazine (Cake Central Magazine, Volume 6 Issue 2).
I submitted several photos taken in different background. I also made somewhat two versions, one in white color and the other in warm beige. I used royal icing and stencils to create the lace effect.
I hope you like my creation.
Thank you everyone for all your support! heart emoticon Bobie
fondant royal icing stencils modern lace wedding cake blue white roses
35