I hope this wont be too long, but need to explain this cake!!! So please bear with me :)
My eldest son recently turned 40 and we had the most wonderful family gathering for it too, with a surprise flight in from his dad from South Africa as well…
SO how does one put your precious son's life onto a cake!! so what I did was a combination of symbolic and an edible scrapbook of some aspects.
The base board (Pic below) is all hand painted aspects onto icing. from top clockwise: Bill the cat is his tattoo on his chest… then Guns and Roses he was crazy about (and still is), the elf is my copy of his pencil sketch he did for me when he as 17 (he's a fabulous artist) I have all his artworks of which are framed and I treasure, the peas is a standard joke in the family… he has hated them all his life… hahaha… then the portrait is of him aged 10 I did from a school pic… the "Cooler than you" was on his most worn and favourite tshirt he wore when he went through his "Goth" period in his teens and even dyed his hair black and had it long… the other is one of my much loved pics I took of him with his brothers when young.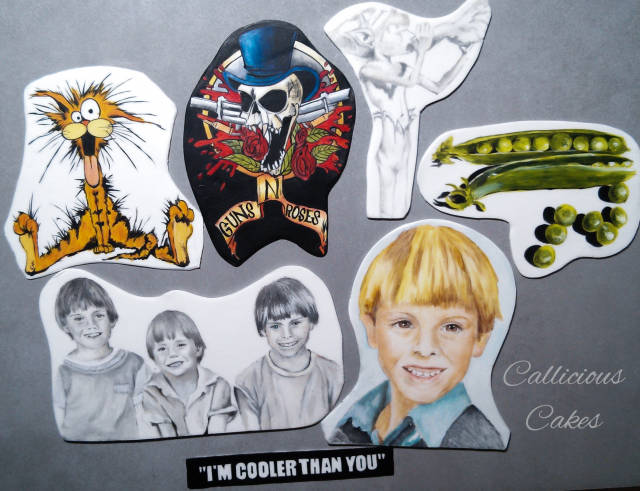 the base cake is the skyline of both Johannesburg and the back is CapeTown, the two places he both lived and was raised. The next tier is handpainted skin to represent his African Roots.
Then the top tier is symbolic of his life currently:
Willis (the Dog) I did in Modelling Chocolate over part styro, part RKT… he is the most amazing dog and came into his and his wife's life at a very important time… he represents so much, especially love and healing. Their daughter (my granddaughter) was born a year after Willis arrived (Last year) and is the first girl in the family. no pics are allowed of her (their wishes) but can tell you she is the image of my mother, with large piercing green/grey eyes and auburn hair and intelligent beyond belief, she is much loved and doted on by us all. I represent her here with the pink shoes (I have a free tutorial on these i will post her soon). The banner "Ad infinitum" represent his marriage and they have this inscribed in their rings… they are an amazing couple, deeply in love, and I am blessed to have her as my daughter in law and wonderful mother of my beautiful little granddaughter.
Thank you so much for reading a little insight into my family and life. I am the luckiest mummy in the world with my family and count my blessings every day. :)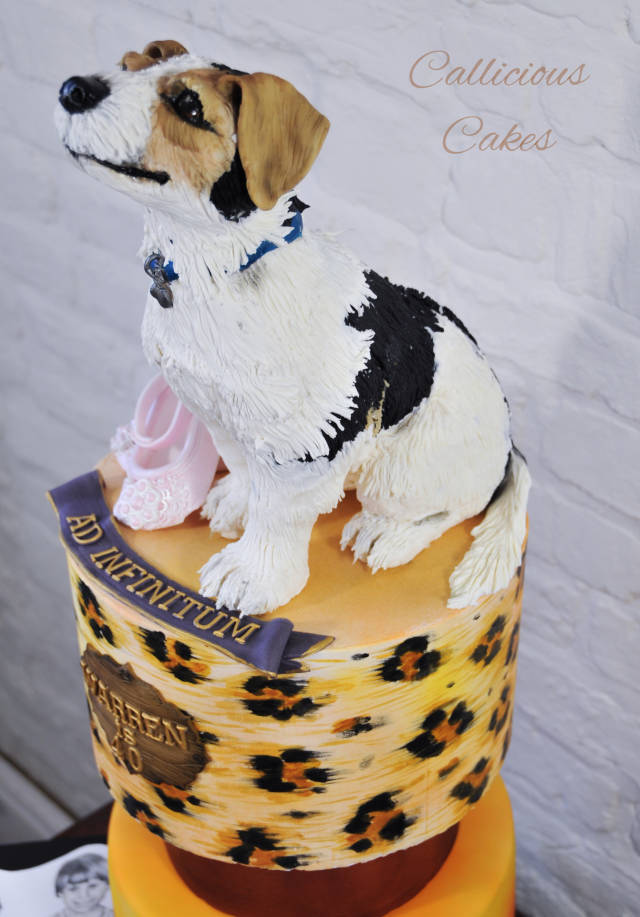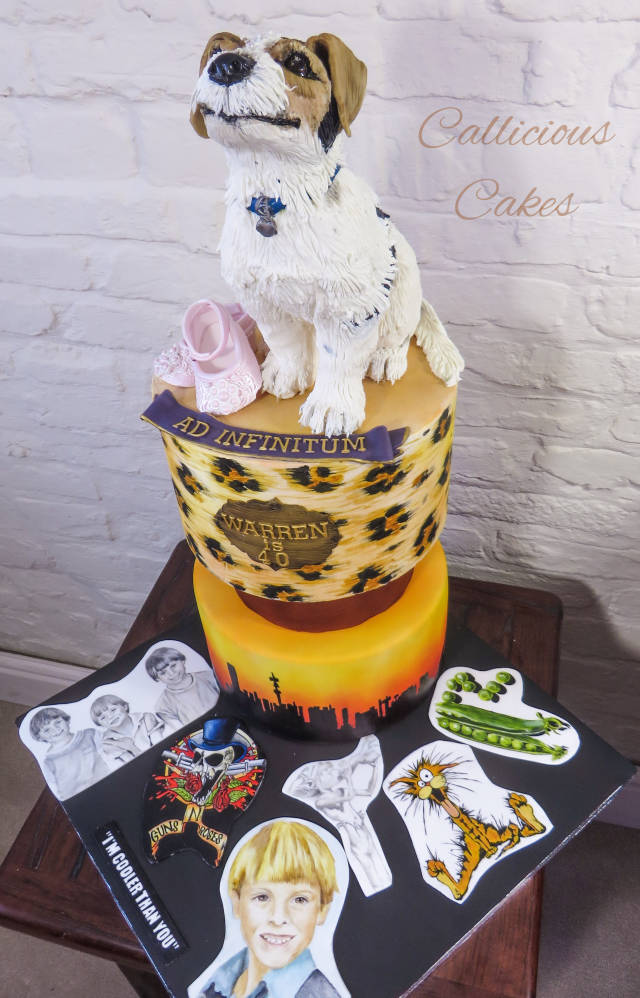 You must never limit your challenges, instead you must challenge your limits