Cake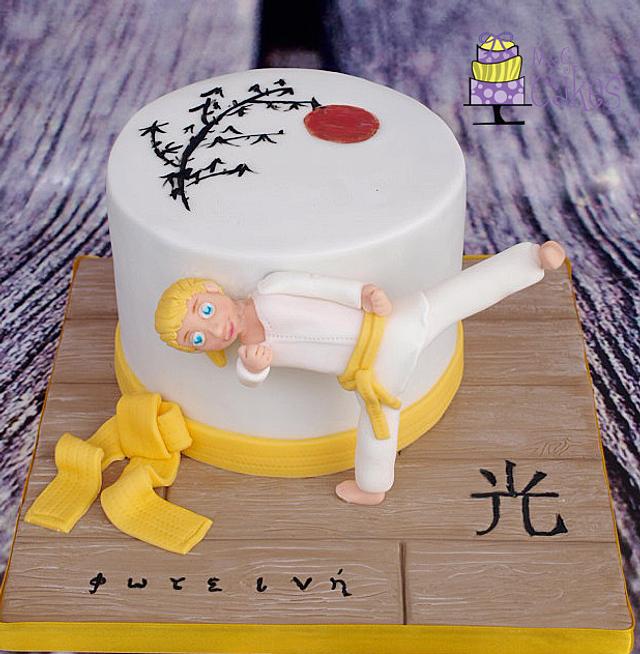 Karate girl
This is the cake for Fotini's 9th birthday!! she loves karate and has won a yellow belt! I researched her name in chinese and I found this ideogram, which means "Light" (fo̱s in greek). I also added some chinese elements, although karate is a japanese martial art… well, I discovered this after I made the cake :)
This cake traveled a great distance, so I chose to secure the figure on its side, rather than on top.
Thank you for looking!
stitching tool color shapers brush impression mat karate girl kid yellow belt light ideogram red moon chinese
14