Cake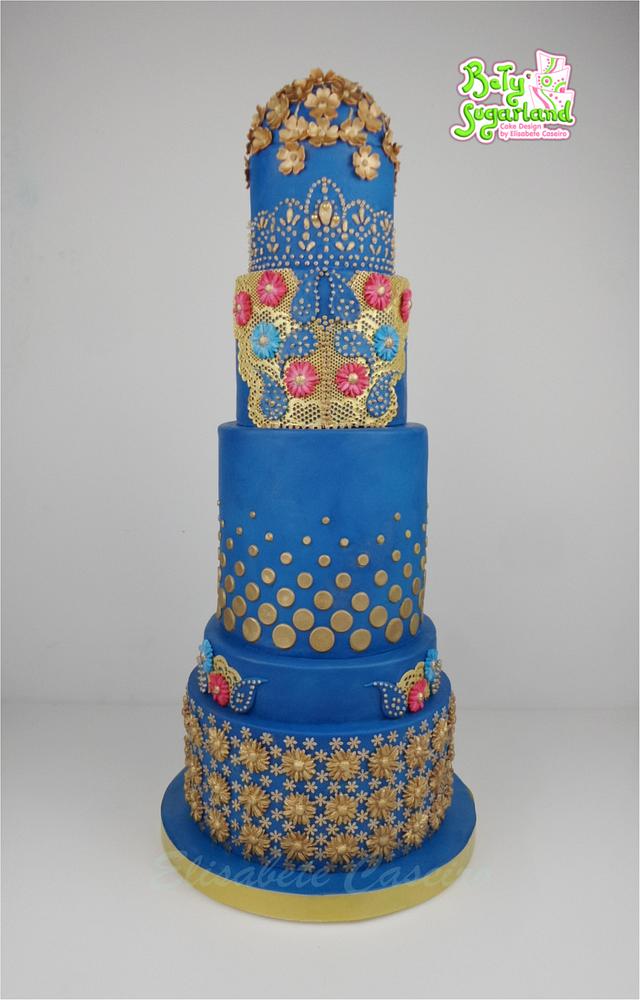 Princess Pengiran Anak Sarah - CPC Royal Wedding Dresses Collab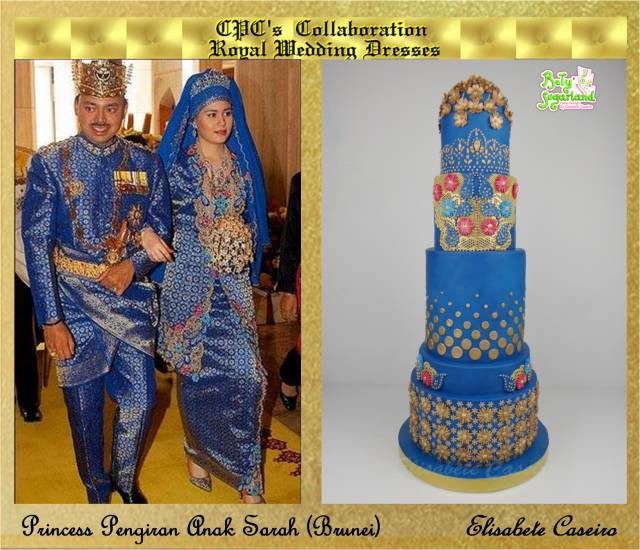 This is the cake i made for CPC Royal Wedding Dresses Collab.
My inspiration was the wedding of Crown Prince Haji Al-Muhtadee Billah Of Brunei and Princess Pengiran Anak Sarah. I chose this dress because of the strong and rich colours.
The bottom tier represents the main pattern of the dress. Second tier shows some of the colourful details that adorn the dress. Third tier represents the dots on the veil. Next tier is the richer and was inspired by the intricate work on the top front of the dress. And the last one represents the princess tiara. On top of all that, is the bouquet made of gold flowers.
I loved to participate in this project and have the chance to create a cake completely different from what I usually do.
Please check all the other pieces at https://www.facebook.com/CPC-Royal-Wedding-Dresses-Collaboration-1038421146288264/
cpc collaboration #cpcrwdcollaboration #frogcollaboration wedding cake wedding dress inspired royal wedding gold royal blue blue and gold colourful princess wedding cake brunei wedding brunei princess
46