Cake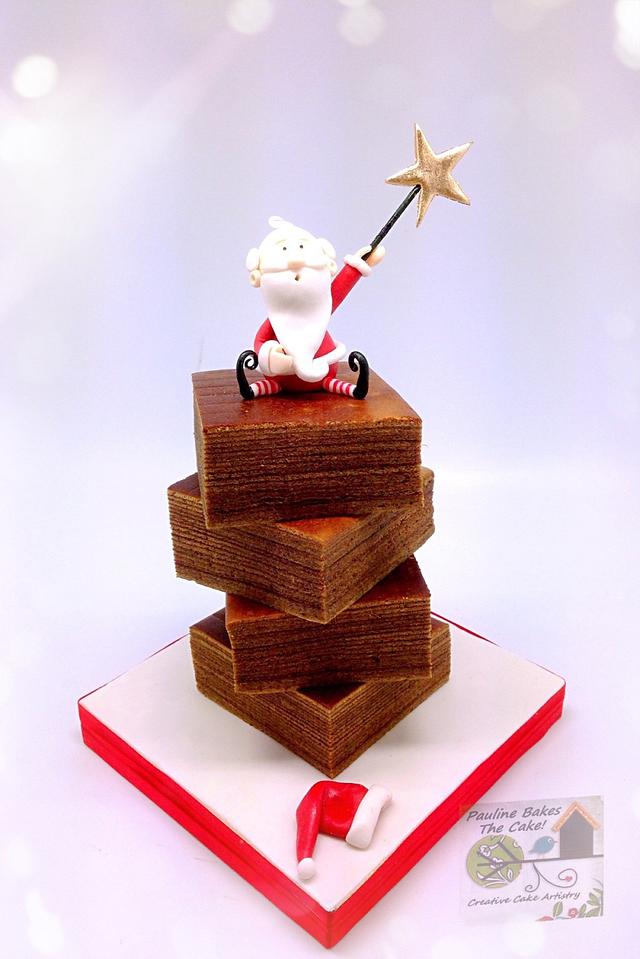 Stacked Naked 'Indonesian Layer Cake' for Christmas 2015!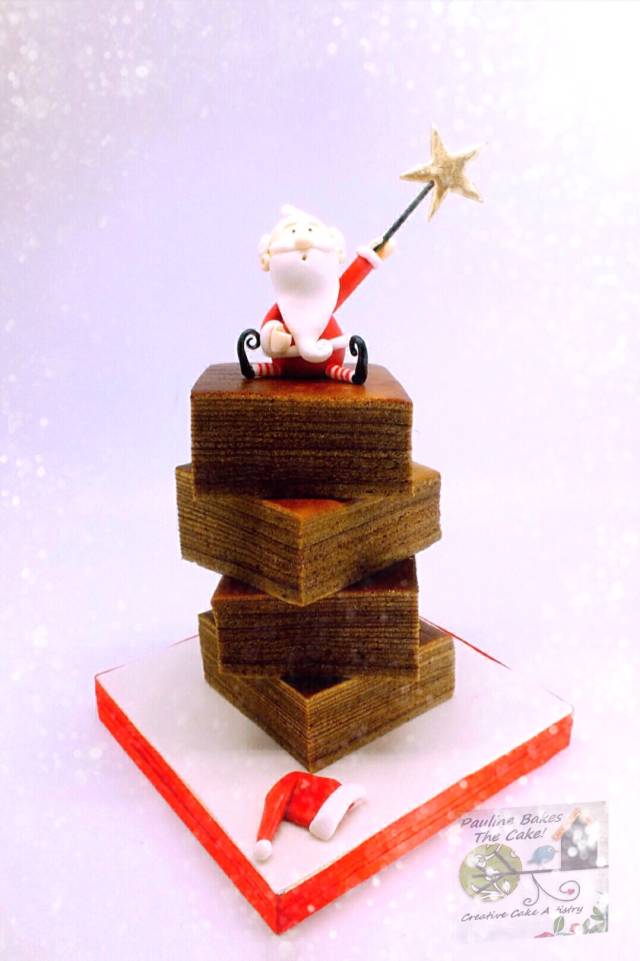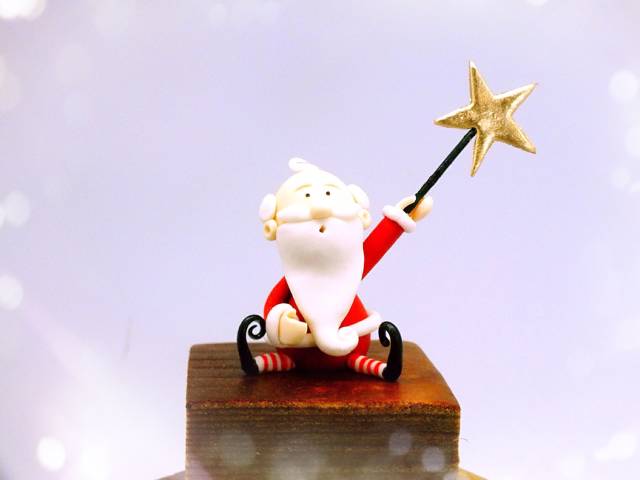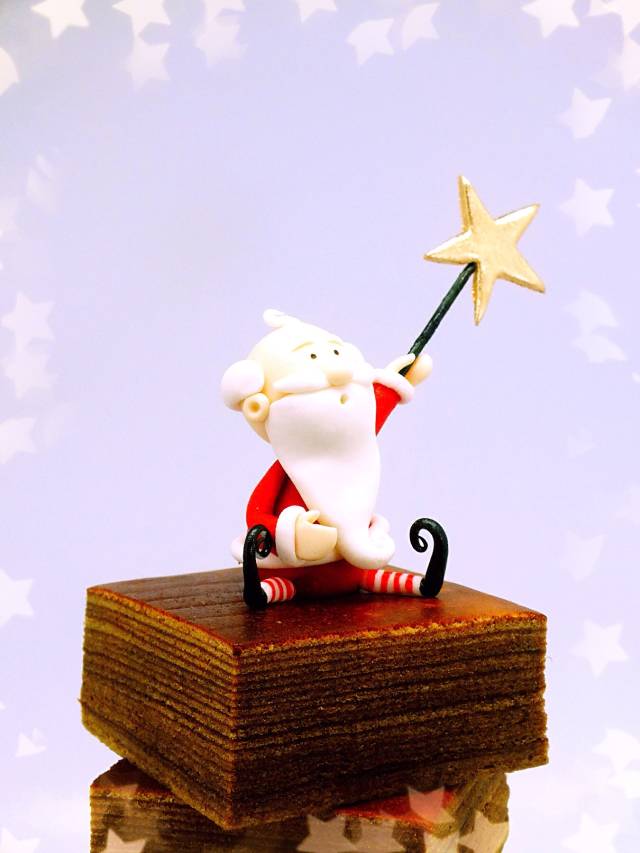 This traditional Indonesian spiced layer cake is meant to be served plain (naked) without any icing or sugar decorations in order to savour its texture and taste. However, OCD Polly just can't keep her cakes plain and simple. Hitting upon an idea at the very last minute, she cut the square cake into quarters, stacked them up and got Carlos Lischetti's Santa to sit at the top of the stack with his golden star for a Christmassy touch. So very last minute in fact, that Santa dropped his hat in a hurry to get to the top and that is why he has a worried look on his face! Can you find his hat for him? Ho! Ho! Ho!
For my family's annual Christmas dinner this year, I decided to make an Indonesia delicacy called 'Kueh Lapis Legit' which is a type of traditional spiced layer cake. The cake contains a mix of Indonesian spices such as cardamom, cinnamon, clove, mace and anise. Each layer of the cake is made by pouring a small amount of batter into a baking tin, which is then put into an oven and grilled from above until the layer has turned golden from the heat. At the end of 3 hours working in front of a hot oven, I achieved 18 thin layers which translates to a good layer cake. Yay!
Thanks so much for looking and a blessed new year to all of you. ❤️❤️❤️
fondant food color gels alcohol gold dust gumpaste hands power drill dowel cake boards hot glue gun paint brushes christmas christmas cake santa carlos lischetti spiced cake indonesia layer cake spekuk indonesian layer cake kueh lapis legit
50