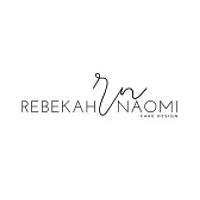 Rebekah Naomi Cake Design
posted
over 7 years ago
Pink Princess Birthday Cake
Advertisement
Advertisement
Pink Princess Birthday Cake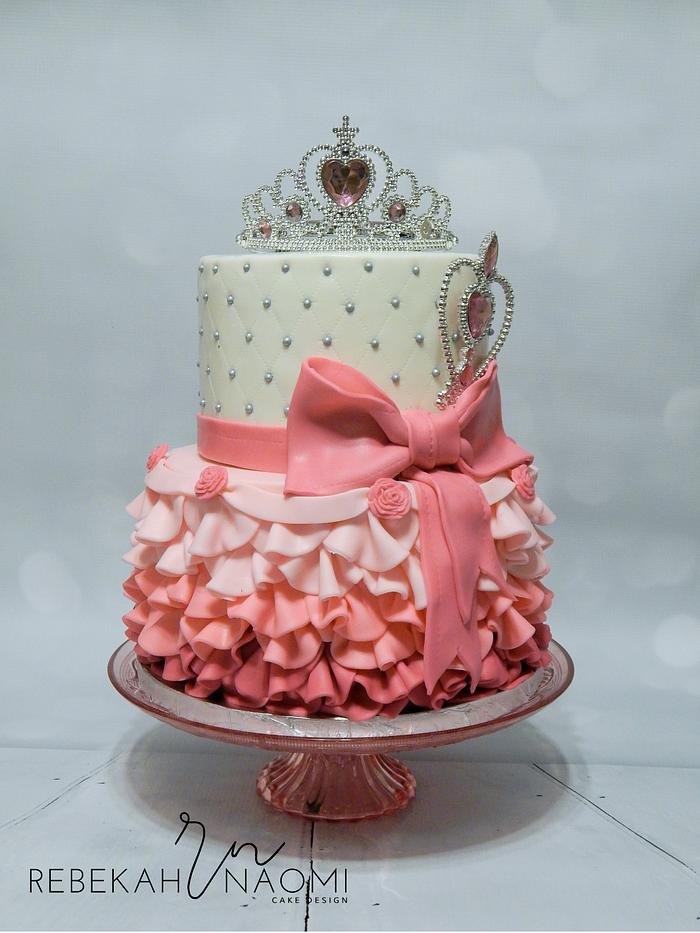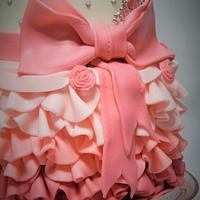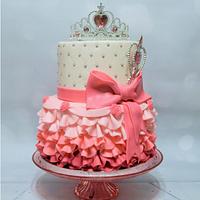 expand all pictures
Advertisement
Advertisement
I had to fight this cake away from my 4 year old daughter, luckily I bought an "extra" tiara and wand – which bought me enough time to sneak it out of the house and to delivery!
I really loved this little cake, I hadn't had a request for ruffles in a while and boy- did they get ruffles! haha
2 tiers, 6/8 with inedible tiara and wand, the top tier features some simple stitched quilting and silver dragees and the lower tier is ombre ruffles, the ruffles were created with simple circles of fondant.
thanks
RebekahNaomiCakeDesign