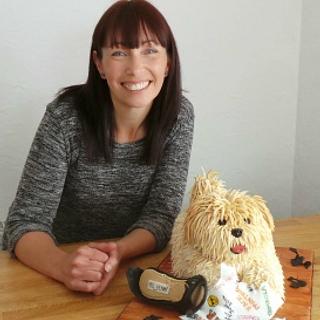 So this is me....I discovered my love of cakes in much the same way as others...by making cakes for my children. I`m self taught...I say this, but THANK YOU everyone who has made an online tutorial....you have taught me everything I know! And I`m still learning...ALWAYS more to learn!
I`m a single mum and I work from home around my family life (so lots of late nights with coffee, chocolate and music to keep me going). I`m looking forward to seeing your creations, Julie xx
I`ve just been admiring the amazing cake spaces that people have shared on here and I thought I would add mine. As a single mum working from our rented home, I have limited funds and can make limited changes. I moved here 3 years ago with no...
18 Comments