Cake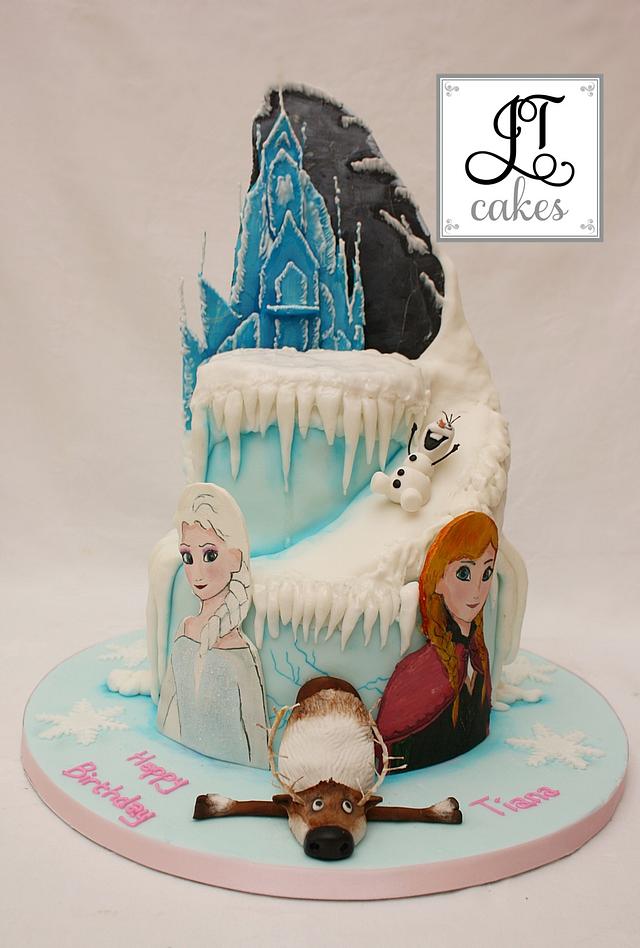 Frozen cake
I know. You saw a lot of frozen cakes in these last 10 months. Hope this is not boring. I created this cake for 2 year old Tiana. She is enjoying her party right now.
So I created the frozen castle with the black frozen mountain as background. Painted Elsa and Anna.
I just loved making that tiny Olaf sliding down happily.
Thanks for watching and hope you like it. :o)
Oleeee
71