Pricing Cakes & getting told it's to expensive.. Sheesh!
So… I decided to give someone a good deal i think on a 2 tier all fondant and let's not forget 4 angry bird fondant figures I have to make along with cupcakes for $145.00 to me that's a great deal! For someone to say well that's to much money...
So… I decided to give someone a good deal i think on a 2 tier all fondant and let's not forget 4 angry bird fondant figures I have to make along with cupcakes for $145.00 to me that's a great deal! For someone to say well that's to much money EXCUSE me do you know how much work and effort and patience goes into making cakes?? Others on other orders well I want a 3 tier with cupcakes ALL FONDANT and my budget is 150 no can do.. Another here is the picture I want all fondant ok great thats a cute cake I give the cost.. WOW my budget was $100.00 fondant is NOT CHEAP.. Ok done venting…
What am I doing wrong?
19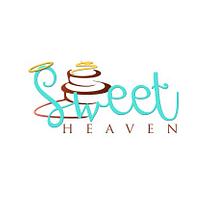 Hi Mividasweets
So I take a little different way for the prices. My prices are based by slice (ex 6" round cake = 12 guest) my price by slice start at $3 buttercream and $4 fondant.
The people don't have ANY IDEA about how many hours we are expend in our kitchen or modeling the cakes.
So my advice for you is : 1) Allway keep your cost. 2) Determine your hour rate. 3) following my example: for a 6" round cake covered in fondant with a simple decoration (like a Happy Birthday) my price will be $ 48.
5) if a these cake add a modeled flower o some "angry bird" of course you need to add the charge for the hour to expended doing these. … I supose for Angry Bird 2 hours.
So
Cake 6" round coverd in fondant = 12 people x $4/slice
2 hours modeling angry bird = hour rate $12 × 2 = $24
You must add $24 + 48 = $72
The same is for cupcakes ….or cookies….
The people will be valoring your effort when you finish your job and they can see it… believe me…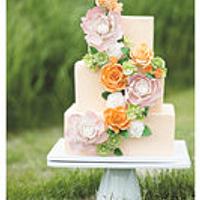 Ditto exactly what Sweetheaven said, especially that last line ~ "The people will be valoring your effort when you finish your job and they can see it…"
I've learned to laugh and think "good riddance" when someone cancels their order upon hearing the price. While I'm not in this for fame and fortune, I do only want bake for clients who appreciate and value the work I put into my cakes. If they value your work, they'll be more than willing to pay what's fair. If they don't, be glad to be rid of them :)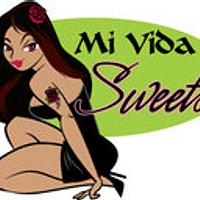 You both are right. I need to get a price list together.. I am still pretty new to this pricing cake stuff.. Glad I found this place!!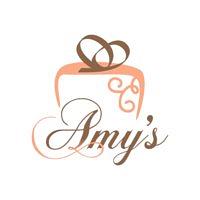 Everyone has a budget, never lower your prices to meet it, set your prices and stick with them. I'd like to get a lobster dinner for the price of a happy meal but it doesn't work that way. If the cake is out of thier budget they will need to alter their design or size excpections or move on. You need to make an acceptable profit.
You have to realize that everyone is not a potential client and some people just cant afford a custom cake. I tell people all the time..I'm not Walmart. They are getting a fresh baked cake in my instance from scratch with hours of time in decorating the cake. So dont lower your price…either they are willing to pay or they not.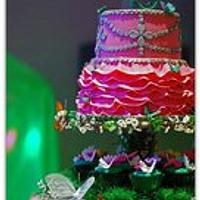 yah same here… when i gave a quote 2 things happen, they booked or ran away lols… my thinking is like "well if u cannot afford me then scram! or if they can, well then i am goin to give u my best!" plus i submit sample cakes pix b4 i work on the final and agreed design.. i rather sleep than work on a cake that i know i am not paid for all its worth, and even if the client says 'just make it simple' -( translation: simple and cheap)… goodness i cannot understand what is simple to them, coz everytime i am workin on a cake i dont stop till i am so dang happy and proud of it! my principle is; i am practicing a lot, meaning my skills are improving, so my pricing must be too, besides i dont want the reputation as the cheap cake lady! its nice and inspiring to be spending a lot of time workin on a creation knowing it is paid for all the effort and time consumed. i am a newbie just 5 mos old on the biz but as much as possible i want to start right to stay inspired! :D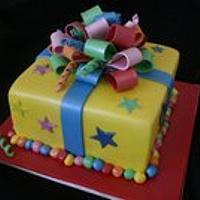 I hear you girls… I'm in OZ so pricing may be different but I have a simple way of adding up fondant cake prices. 6"=$60 8= $80 10= $100. Buttercream $10 cheaper per tier. Then $50 per hour for any decoration. This covers stock and me. Piping that will take me half an hour, add $25. Figurine that will take me one and a half hours $75 and so on. Want the board iced?=$20.
So 6+8+10+iced board+fondant strips on sides of middle tier(1/2 hr) pretty simple cake=$285
Having said all that I have been know to do a quick 6" birthday cake for $45
We don't work this hard and LONG for nothing. I could work up to 11pm making sure things are perfect. I love the wow factor when my customers see there cakes. It is their special occassion after all!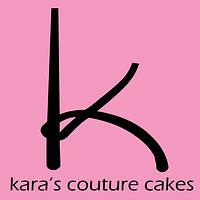 First you need to be able to accurately cost your cakes. Business-wise it's referred to as C.O.G.S. (Cost Of Goods Sold). This is the most basic level you need to understand, even before the value of your labor/time. If you are spending $100.00 on fondant, you are not likely using all of the fondant on that cake. So in actuality the cost of fondant for the cake is not $100, maybe just $45— and shopping around for better pricing on fondant can also help keep your costs down and keep more money in your pocket.
Costing out everything includes: the cake recipe to the amount of cake your producing per order, the butter cream/frosting/filling, the cake boards and dowels, gum paste, fondant and coloring. I can't emphasize enough how important it is to understand your costs intricately so that your business doesn't lose money over time.
After you understand the COGS for your cakes, then you can value your time and efforts as many previous posts have enumerated. Also, I noticed that you have a FB page, but no links to a website. I know these can be pricey, but having a solid forum for people to reference your stated cost AND see your work is invaluable. If the cost of a simple website is too much for now, use a free blog site to advertise your business. You can set it up the same with pages for examples of your work and services/pricing that you offer.
Lastly, you have to take into account the demographics of the people who are likely to patronize you and the general socio-economic status of the region you're in. Selling NYC style and priced cakes in a rural area won't work, no matter how good you are. Pricing also has a lot to do with perceived value and if you under-price your goods, you may not get business either. Look at your competitors in the area, what they offer and at what prices, see if people are generally happy with the quality of their goods and price yourself accordingly.
These things will help you to accurately price your work and allow people to see the value of the cost of your work. Not that we should ever say it to a client, but you get what you pay for…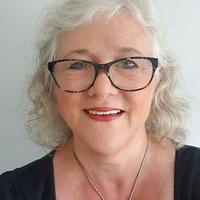 I begin by explaining back to them the design they have in mind. Then the trick is to explain how much it would be if they purchased it from the local bakery (which of course is a higher price than yours would be too) By saying that getting it from you they save xyz – I never had anyone query a price from me. A lot is to do with customer expectations and knowing your market. If people have a rough idea of your prices because of your website or marketing material already out there – you will experience less objections on price. But also by finding out their thoughts on their budget to begin with prior to even starting to estimate. If someone says – can you knock me up a cake – I tell them to go to the local supermarket, because I do not Knock Up Cakes!……:) Kx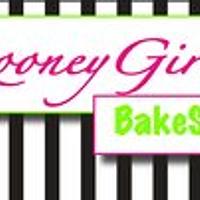 I just have to share a story with you that just happened to me. Last week a person contacted me wanting 125 sesame street decorated cupcakes. I gave her a quote and never heard back. Today she emails me and tells me my price was "ridiculous" and that she got her cupcakes for $10/dozen. ARE YOU KIDDING ME? I wrote back explaining, which I probably shouldn't have, that I have to account for cost of my organic and imported ingredients, commercial kitchen rental, and labor and that $10 would not even cover the cost of my ingredients per dozen. I know I am competitive with other gourmet bakers but I can't compete with $10 – that is like out of costco or supermarket or something. Impossible for me to compete with and frankly I don't want clientele like that anyway! Thanks for letting me vent.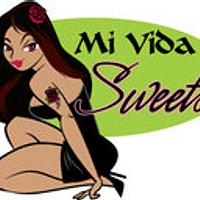 Omy!!! I had to laugh at that!!! I wouldnt even charge $10 thats not really covering all the stuff you need especially if she wanted Sesame Street cupcakes Im sure all decorative right?? I am still learning and would never charge that low on cupcakes! NO prob I hear ya!!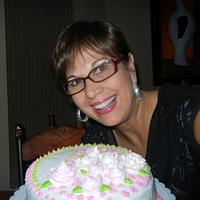 I love it when I quote a price and they tell me that Publix sells it for half the price. Never mind that their decorations are 2/3 plastic and their buttercream is probably all Crisco. It's very hard to make people understand the effort that goes into making a custom cake – #1 they're not really interested in learning and #2 they don't really want to spend a lot of money on a cake – but… and this is the BIG but… they want the WOW factor and the AWESOME taste – sorry, people, good cake isn't cheap and cheap cake isn't good! :)))
I just went up in my costs about $0.50 per serving..BASE prices about 2 weeks ago. I've had 2 people inquire about costs; one booked, payment made, and the other responded back "I'm waiting for two other bakers to give pricing I'll get back with you tomorrow". That's fine with me! When we under charge we get tired quick. I'm done undercharging. Since I dont have a store front I feel some people think my cakes are cheaper. They will learn real quick that isnt the case with me. :-)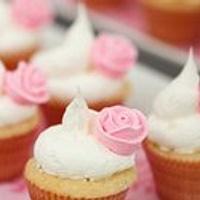 I've been making wedding cakes for years. Brides would want a specific cake design; which is understandable. Others just wanted to nickle & dime me on the price. Trust us all when we say stick to your price per serving and cost per hour. The ones that want to be cheap are just not worth the trouble. I even had one person offer to bake the cakes for me so I would decorate it for her at a deep discount.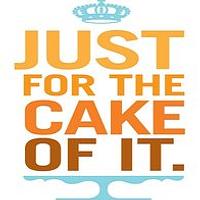 Nicole - Just For The Cake Of It
A little late to the thread, but just wanted to say great topic and responses! Thank you for starting the conversation :). I should have had my prices set a long time ago, I'm working on officially setting them now.