Interview #46: Gulnaz Mitchell
I want to thank Sharon for asking me to do an interview. What an incredible honour! I've never imagined this would actually happen when I posted my first cake on the platform three years ago. I have to admit that the Cakesdecor was the first ever...
I want to thank Sharon for asking me to do an interview. What an incredible honour! I've never imagined this would actually happen when I posted my first cake on the platform three years ago.
I have to admit that the Cakesdecor was the first ever place where I started posting my cakes. Being a very private person I've never thought of setting up Facebook account until someone on Cakesdecor asked me about my Facebook page.
I love Cakesdecor for its friendly atmosphere, advice and incredible support that members give each other. I found so many great cake friends through Cakesdecor and was even lucky enough to meet some of them when travelling overseas. Cakesdecor will always have a special place in my heart.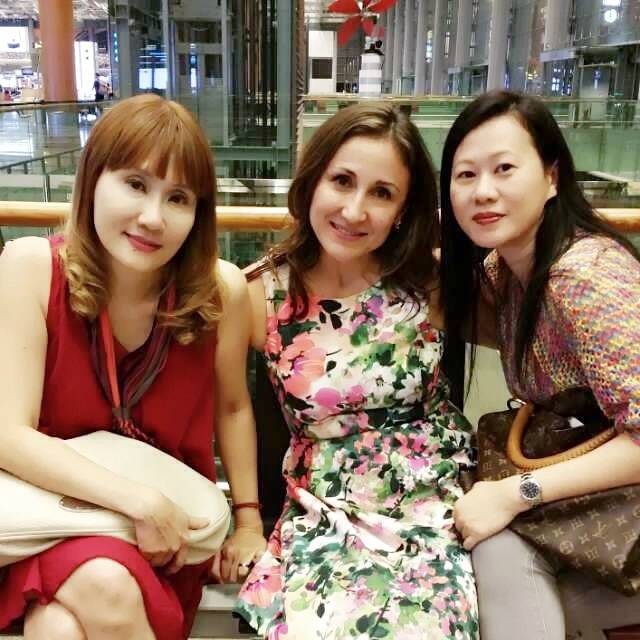 Pauline Po Soo, Gulnaz Mitchell and Hazel Wong.
1. Tell us a little about yourself, family, where do you live and what did you do for a living before making cakes if anything?
I am originally from Russia and was born in an industrial city called Nizhnekamsk, purpose built for several huge industrial factories. You can imagine how polluted it is that you can't even drink the water from the tap or see the stars in the sky at night. Six months of the year it is snowing and temperatures drop down to -37C in the winter and up to 35C in the summer.

I went to Kazan State University of Culture and Art after school at the age of 18. Kazan is 800 km east from Moscow, the third most beautiful city in Russia after St. Petersburg and Moscow, with its rich history, culture and art and most gorgeous architectural buildings and the old Kazan Kremlin. I would definitely recommend visiting Kazan for anyone planning to go to Russia.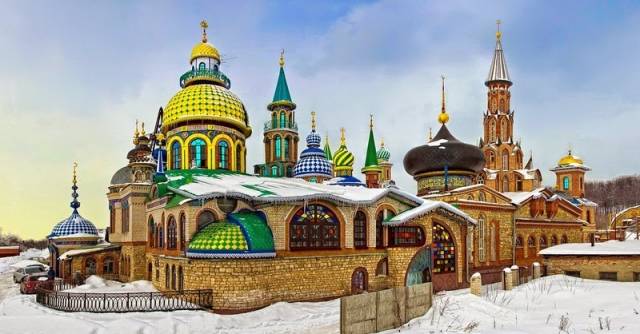 After I graduated from university I worked for the Russian government, regional Ministry of Trade as a leading specialist in Mass media and PR, the job which I thought was the coolest compared to the other boring bureaucratic positions in the Ministry. LOL.
You never know what is prepared for you in the future!! My life changed completely 14 years ago after I married a handsome Kiwi bloke with some Russian-Polish-English roots and moved to the most beautiful and clean country in the world, New Zealand. It took me a while to adapt to drinking water directly from the tap, not to wear layers of clothes in winter and to be taken by surprise every time when I go outside at night and see the "Milky Way". We live in the countryside next to kiwifruit and avocado orchards, a few minutes away from the tiny town of Katikati, which is famous for its murals.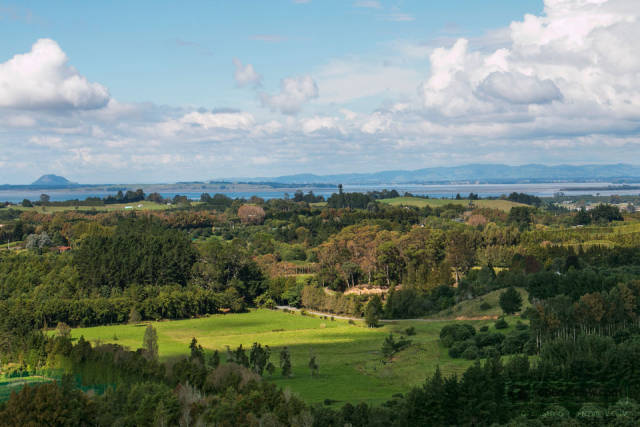 We are so blessed to have three beautiful children, two girls and a boy, who keep us very busy. We also have a tabby cat called Seraphina which we brought from the local SPCA and a cockatiel named Squeaky who unfortunately loves only me and thinks I am her Mummy too.
2. How or why did you get started in cake decorating… was it by accident or did you always have a passion for it?
I never thought that one of my biggest passions in life would be cake decorating! I only used to eat cakes. My friends back home and my Mum still can't believe I can actually make designer cakes! They still see me as a girl covered in flour doing biscuits ("pechenie" as we call in Russia).
I attribute becoming a cake addict to my children – my oldest daughter Sophia was diagnosed with Coeliac disease (severe gluten intolerance) when she was three. I've tried many recipes, all gluten free flour and mixes offered in our supermarkets. Some of the recipes were successful, some of them were complete failures. Now I have a great collection of Gluten Free recipes for any occasion in my arsenal. Gluten free doesn't mean to be taste free. When it comes to baking for the family it is always Gluten Free and all of us enjoy it.
3. Is there one tool you cannot live without and one you don't have yet but really want?
I can't live without the Dresden tool. When I start decorating a cake this is the first tool I always take from the drawer whether I planned to use it or not, but I always end up using it one way or another.
4. I love your beautifully colored designs they are always fun and interesting, where do you get most of your inspirations from for your cakes?
The inspirations come from everywhere: art, Mother Nature, beautiful designer gowns, postcards and invitations, prints on children clothes and books, textile…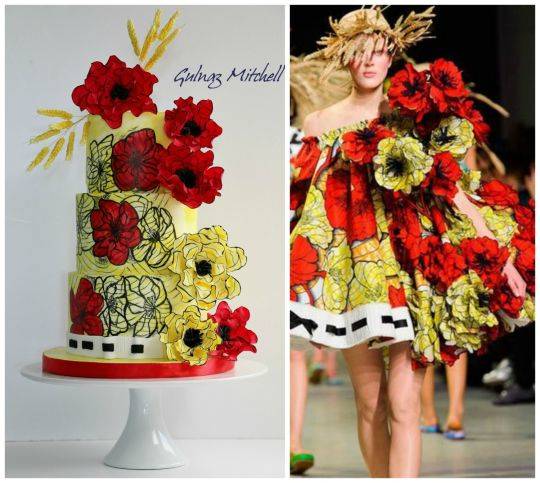 5. What part of making cakes do you like most and least?
The least enjoyable part of making cakes is cleaning up the mess in the kitchen. The more I feel myself like Claude Monet in the studio – the bigger the mess in the kitchen. LOL!
The most enjoyable part for me is making sugar flowers. I make sure my whole house is pristinely clean so nothing takes my attention from the enjoyable process. I always put some old Russian movies on DVD and enjoy making flowers even more. The sugar flowers are too addictive.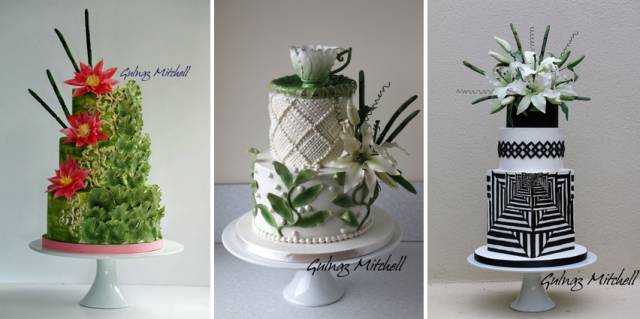 6. Tell us one thing about yourself that many of us might not know already.
I grew up in "communist" Russia, being a "Pioneer", which was a youth movement operated by the communist party and proudly wore a red necktie. It was a very tough period of communist ideology and broken economy, when we had to stay in long ques to buy food and clothes. It's probably hard to imagine for you readers, but we still thought that we were so lucky to be born in the USSR, because we could watch the programs on TV only about homeless and hungry people in America and thought that it's how the rest of the capitalistic world live. After the communist regime collapsed we were able to travel overseas and see for ourselves that there is "a grass greener" on the other side of the border.
7. What is your favorite cake you have done to date?
My favorite cake is a two tier wedding cake, the Purple Orchid cake, which I did for a lady in her 60s, who secretly planned the wedding day from her partner. They've been together for so long so I don't think this was a big problem for her partner, maybe a big surprise. She was so lovely to give me a free reign as long as the cake had her favorite colour of purple, which matched the colour of her hair.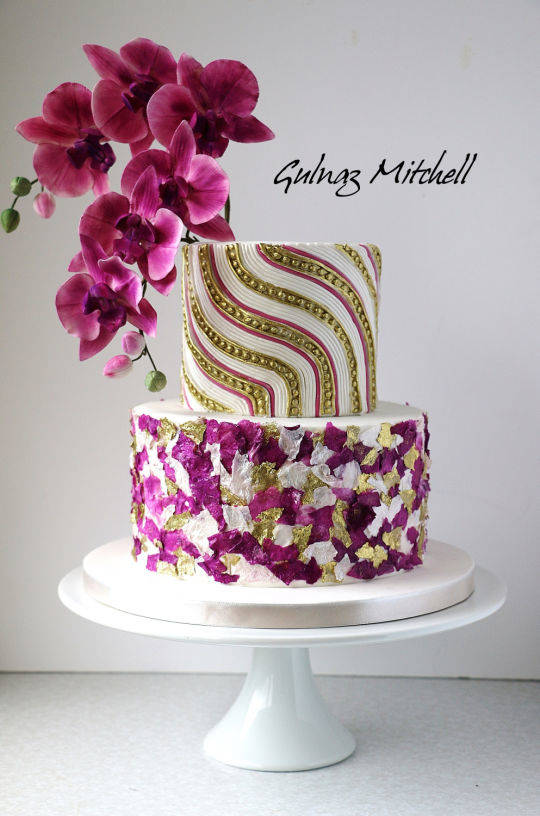 8. Do you have a bucket list and if so what might one or two of those be and it does not have to be cake related?
Recently I started to go to the gym every morning again after three years of absence and really enjoy short and hard workouts. My back problems pushed me to change my life style and try to get my fitness back. One of the things I want to do one day is to compete in a body building competition.
9. Is their one technique or sugar skill that you have not tried yet but really would like to learn?
There is always a place for learning new techniques and improving the skills you've already mastered. I admire the cake artists who can do anything, from sculpted cakes and figurines to gorgeous wedding cakes. For me, I don't want to be stressed out doing something that my heart's not into. I want to make sure my cake decorating is still an enjoyable process. So I would love to concentrate on the mastering of tiered wedding cakes with beautiful sugar flower arrangements.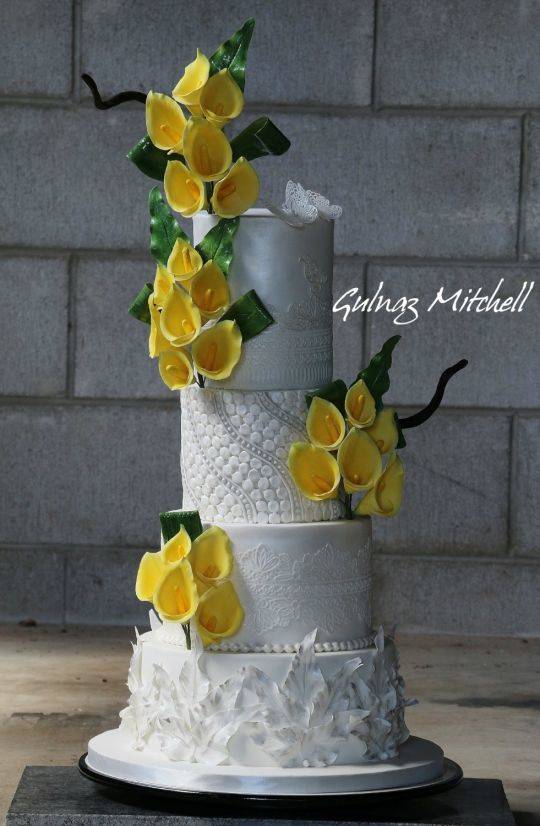 10. What is your most favorite ingredient to add into a cake?
This depends on the cake. I love to add some coffee to the chocolate cake, which will increase the chocolate flavor, make it more intense. For fruit cake this would be a glass of freshly squeezed orange juice. Yes, not brandy, but orange juice! It makes fruit cake super moist. I love to add some glazed ginger pieces to the carrot cake that gives the traditional cake a burst of slightly exotic flavour.
11. Do you sketch your cakes or just wing it?
I love to concentrate on one cake at a time. I don't do the sketches for my cakes. The whole design idea comes while I'm working. As long as I have a technique, colour, texture or a flower that I want to have on my cake, I can work around it. Sometimes I could finish the one tier of the cake and walk away, leaving the cake for a couple of hours so I can think about the next step of my design. I've noticed my best cake designs usually come under time pressure.
12. For anyone just starting out what would be one piece of advice you would give them?
My advice is simple: never stop improving your skills, try something you've never done before, think outside the box when it comes to the design that will make your cake stand out.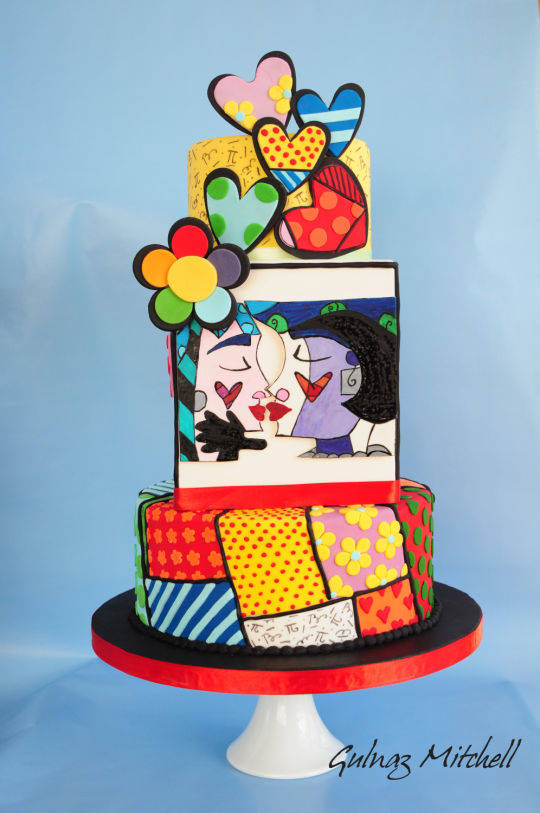 13. What's the best lesson you have learned while making cakes so far?
The best teacher is experience, hurts hard but you will never forget it. Unfortunately, I have had a few of those hard lessons. One of them was using buttercream during the New Zealand summer. Never ever again, only ganache!
14. And one crazy one just for fun…If you were given the opportunity to spend one day doing something you have always wanted to do but never got the chance to where and what would it be doing?
This would be swimming with dolphins with my family at "Sea World", in Gold Coast, Australia. Just something magical about them!
CakesDecor Profile: http://cakesdecor.com/heavenlycakes4you
Website: www.gulnazmitchellcakes.co.nz
Facebook: https://www.facebook.com/Heavenlycakes4you-by-Gulnaz-Mitchell-113619242162187/
Pinterest: https://nz.pinterest.com/heavenlycakes4u/
40