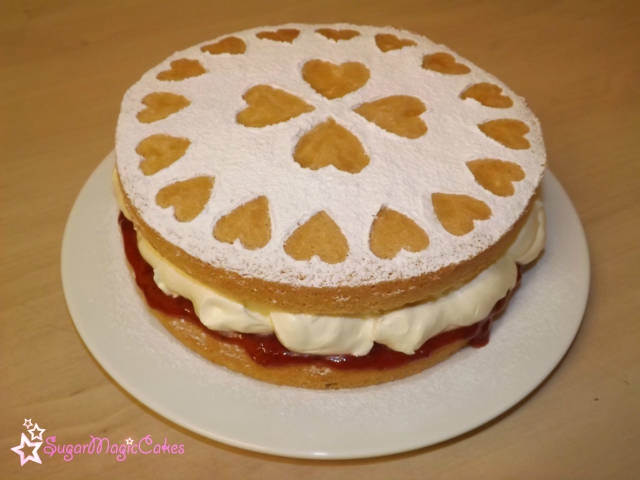 This is an amazing, no butter, light and fluffy victoria sponge cake, that will just melt away in your mouth. Its so quick and easy to make, I'll make it when I want a super fast dessert for after Sunday lunch……..
Serves 6-8
Ingredients……
2 large eggs
75g caster sugar
75g self-raising flour
250ml double cream
5 tbsp strawberry/raspberry jam
1 tbsp icing sugar.
1. Pre-heat your oven to 180c, 275f or gas mark 4. Grease and line two 7-8" round sandwich tins.
2. Crack your eggs into a large bowl and then add the sugar. Use an electric whisk to whip up the eggs and sugar for 5-6 minutes until pale and fluffy and doubled in volume.
3. Sift the flour into the egg mixture in about 4 small batches and fold in very gently trying not to knock any air from the eggs.
4. Once all the flour is incorperated into the mix divide it evenly into the 2 sandwich tins.
5. Bake for 20-25 minutes until golden and set. Test by inserting a skewer and if it comes out clean the cakes are ready.
6. Place the tins on a wire rack to cool a little, then turn them out to cool completely. Once cooled, spread the bottom cake with the jam.
7. Whip up the double cream to soft peaks, try not to over whip it, then spread evenly over the jam and top off with the other cake.
8. Decorate by dusting with icing sugar and leave to set a little in the fridge. Delicious.