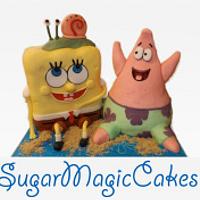 SugarMagicCakes (Christine)
posted over 7 years ago
Tool Review - I ♡ My Mat!
Hi everyone!
Ive been using my mat a lot lately so i thought id review it! I used it a couple of weeks ago to cover a large square board and yesterday a large square cake……I hate covering square cakes, but my mat makes it easy!
I recommend if you buy one to watch the sweetwise tutorials on you tube on how to use and season it properly. Also, I bought a large sil pin silicone rolling pin to go with it, cos I think it needs a heavy duty rolling pin to roll the fondant thin.
I keep mine in the tube it came in and its safe and sound to use next time.
The mat has sooooo many great advantages to covering large areas……
you dont need to use any icing sugar or cornflour for dusting.
You can roll out your fondant and leave it to answer the phone or take care of the kids , then come back to it later and its still covered and not dried out.
You can add extra fondant to the centre of already rolled out fondant if you have misjudged your amount and dont have enough.
There are measurements on it of how much fondant to use and where to roll out to.
You will use less fondant because the mat lets you roll it out so thin.
Just season with a little trex/shortening to make it non-stick.
I hope this review helps! ;-)
Heres my mat and silpin…..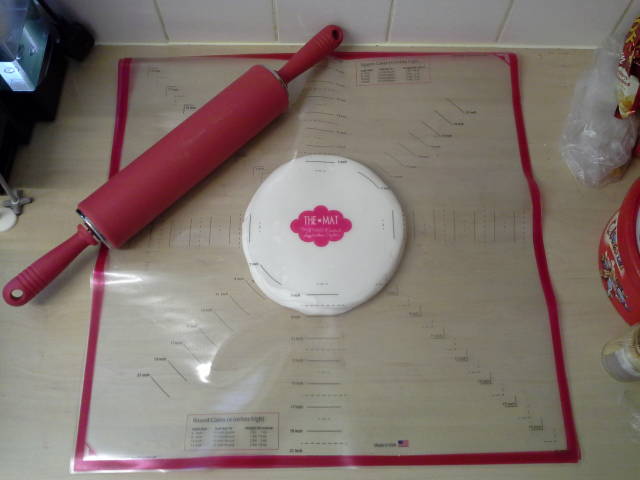 Heres the fondant all rolled out……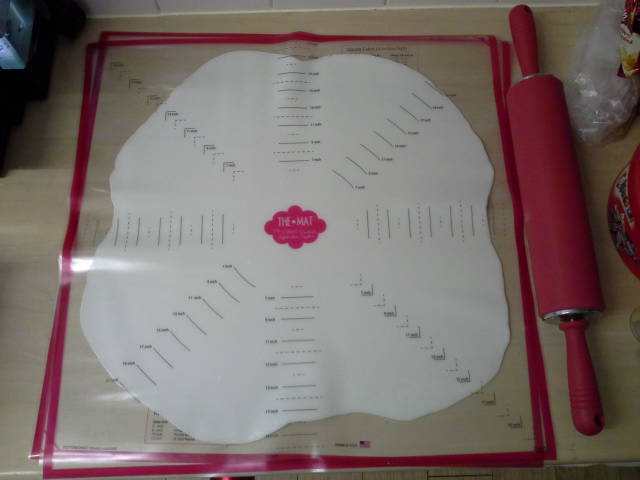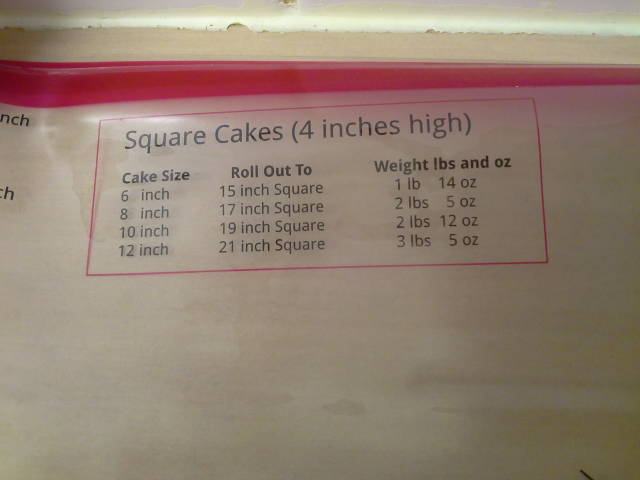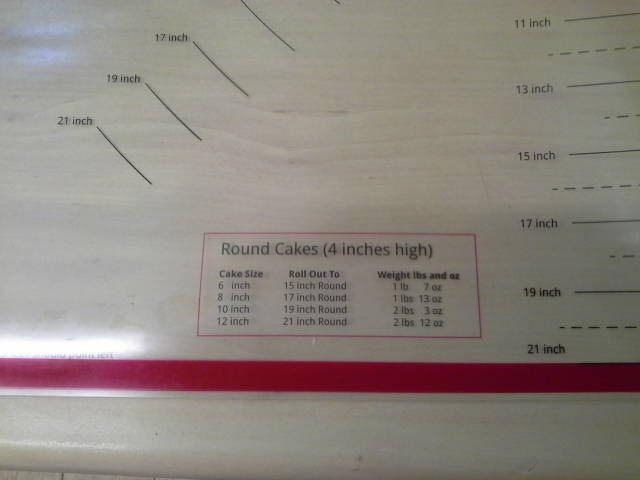 sugar and art - perfect combination! sugarmagic22@gmail.com