I have done a few more picture tutorial's to show my method's hope they help :)
First up how is the stamping part , normally i would do this straight onto the cake. You could also use this method cut out and then paint and add to cake for a more 3d look, roll out fondant pull some cling film taut over it, place stamp on and firmly press down so you get a good imprint, make sure you go over the whole stamp. Carefully remove the stamp and then clingfilm and waaaahlaaaa you are ready to paint.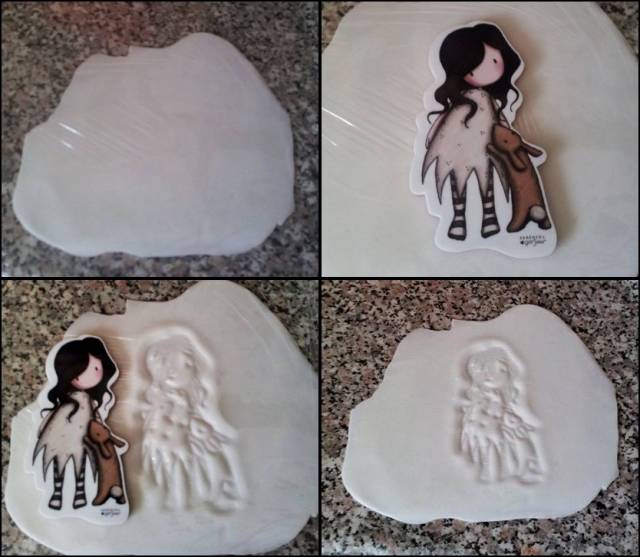 I started with my imprint then using a 000 sable paintbrush black paste and vodka i did all the outlines, you can see i have added some shading as well. For her face, neck and hands i used very vodkered down paprika and for the shading around her face i used it slightly darker. The next step was blending some white into the black shading on the dress to get a greyish colour, i then used violet for the bottom of the dress and sleeves and then used magenta and claret, i started off with simple layers and added some drops to the dress i then used a sponge and a little bit of vodka and blended the colours, with the flower i just used violet some claret and then some white to blend the claret slightly i then went back over the lines with black. For the pots i started with dark brown then went over with honey gold and then autumn leaf to add a bit of shading, for the background i started with the black at the bottom using a sponge to cover, the grey was white, magenta and black mixed together and then sponged on, i used some vodka to then take some colour away and blend it together better. i hope that makes some kind of sense!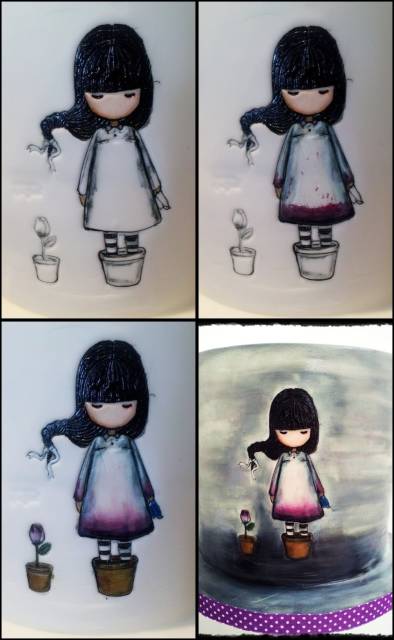 And last one this has not much colour to it, her dress is a mix of cream and white and her face paprika again, the bunny was done using autumn leaf.