Interview #21: Robert Haynes
CakesDecor Profile | Website Bio My name is Robert Haynes and I am an accredited demonstrator (British Sugar Craft Guild) and International teacher and also the owner of the Sugar Flower Studios in London. UK I am a full qualified professional...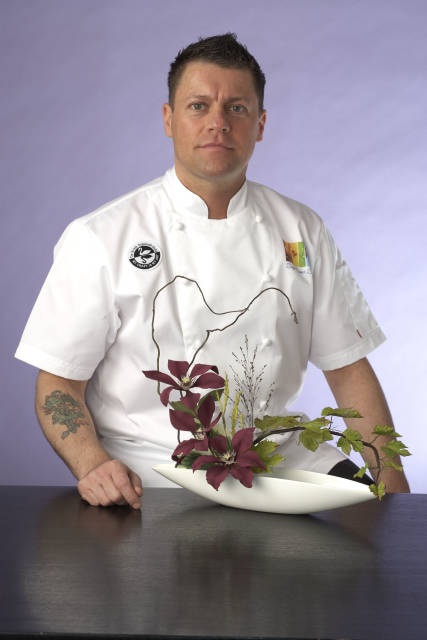 Bio
My name is Robert Haynes and I am an accredited demonstrator (British Sugar Craft Guild) and International teacher and also the owner of the Sugar Flower Studios in London. UK
I am a full qualified professional chef and have worked in the food and beverage industry for over 25 years, specializing in hospitality and fine dining, where I developed an eye for layout and presentation. As a hobby I made celebration and wedding cakes for family and friends and it was by designing and creating these that my passion for sugar craft grew
As a completely self-taught sugar crafter, I learnt through reading books and studying the anatomy of flowers and foliage and wished I had access to classes and teachers to learn from. I myself, have a patient temperament when teaching, while still being full of energy & enthusiasm. As a very hands-on teacher I am keen to impart all that I know and gain enormous satisfaction from seeing the delight in my student's faces when they achieve such brilliant results
One of my particular skills is recreating life-size botanically correct blooms which I show-case as pieces of art. I have also written a number of articles in various Sugar Craft magazines and have been commissioned for numerous "step by step" tutorials in floral design
Interview
How did you first get started with cake decorating?
I grew up on a farm where my mother used to bake cakes 3 times a week, I was taught by her, I loved gardening as well and was always encouraged to plant different seeds and grow many vegetables and different flowers each year. I progressed from making small butterfly cakes and biscuits family birthday cakes, then the Christmas cake. I make my first sugar flower from the excess rolled fondant from my 17th birthday cake that I made, the rest they say is history..
What has been your greatest challenge?
Making a 7.5 foot wedding cake for my best friend Sue, It took 2785 hours to make the cake, brides bouquet, matron of honor's bouquet, bridesmaids bouquets and the button holes…It was worth it just to see the look on Sues face when she saw the cake…Priceless…It was truly a very special winter wedding…One that I will never forget
What is the most rewarding part of cake decorating?
I'm not a cake decorator really I specialise in the art of making and Teaching sugar flowers so to answer your question for sugar flowers… I prefer to replicate life size blooms I also like to make my own veiners from silicone. I couldn't honestly say that I had a favorite flower…I love making Roses because they are in my eyes the hardest flower of all to replicate, so when I do achieve something very similar I am very proud and happy…just for a few minutes then I start criticizing my own work and want to start all over again.
Could you give some tips to people who have just started decorating cakes or would love to start?
I started making sugar flowers 28 years ago, and all I have done is practice practice and practice a little bit more…Go ahead and take lessons from different teachers and mould yourself with a style of your own. We all learn from our mistakes, if the flowers we made in the beginning where perfect then there wouldn't be any room for improvement …I want to get to a stage where I can't tell the difference between a real rose and a sugar rose…I have a long way to go…
How did you find CakesDecor.com and what is it that keeps you coming back?
I taught last weekend at a ladies house who came to me last year for a 1-2-1 course, she asked if I would like to come and teach at her house so I did. One of the students who participated in that course was already on your site and she recommended that I join, she said it was with no attitude and very warm, friendly and most of all they have a forum where people can talk and help each other with any problems their having…so I jumped at the chance I love sharing what I know and helping with any advice or suggestions that I can.
Do you have any rituals or habits while you're working on cakes?
I have to have music on in the back ground when I'm working on my own, I lose myself when I start creating my flowers and can listen to all sorts of music from Barbara Streisand to Indian rain music to Opera…
Do you Bake…Do you like to bake?
I do bake sometimes but haven't for a while. I'm too busy making sugar flowers.
Which one of your cakes is your favorite?
The wedding cake I made for my best friend, I knew I wouldn't be making a cake like this ever again so I put my heart and soul into it. I made 98 avalanche roses, 75 green cymbidium orchids, 110 cream calla lilies, 75 sprays of eucalyptus , 75 sprays of snow berries, 75 sprays of Ruscus leaves…I had a 1-2-1 tuition day with Sir Eddie Spence MBE who showed me how to put together and royal ice all the panels and borders as royal icing isn't my forte.
What's been the biggest surprise in all of this for you?
I never thought I would become a teacher of my art, I love making sugar flowers and when I was asked to teach I had never even considered it, but it feels so natural and I love sharing and helping other so it's been a natural progression for me.
Some of Robert's Cakes and Flowers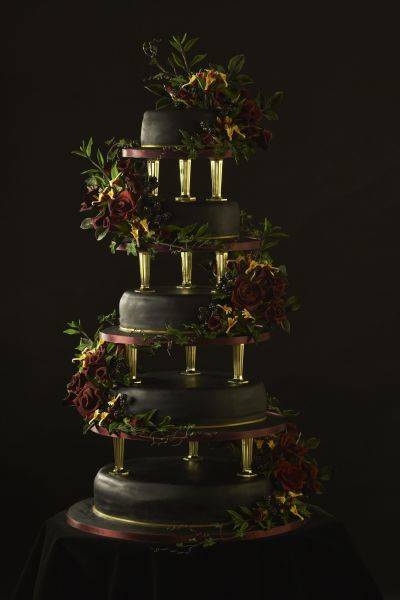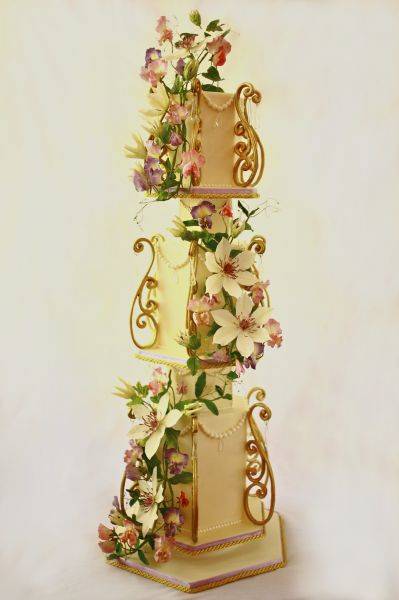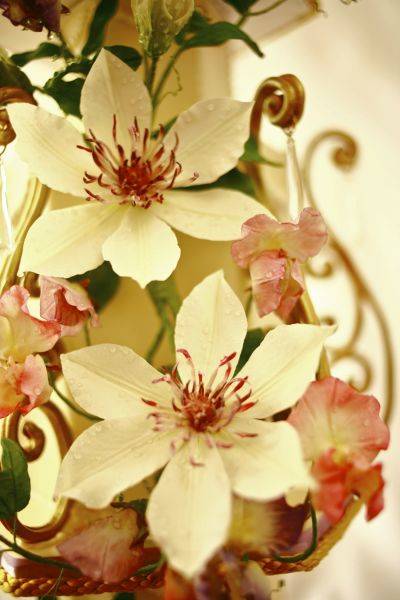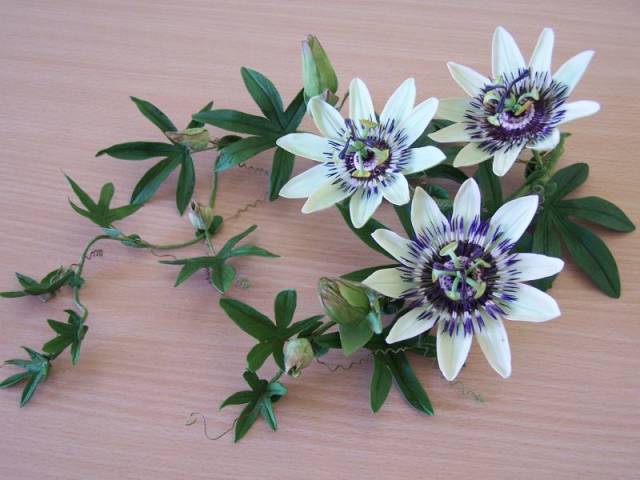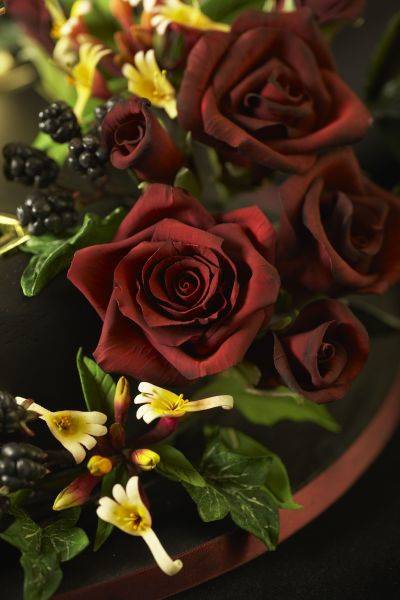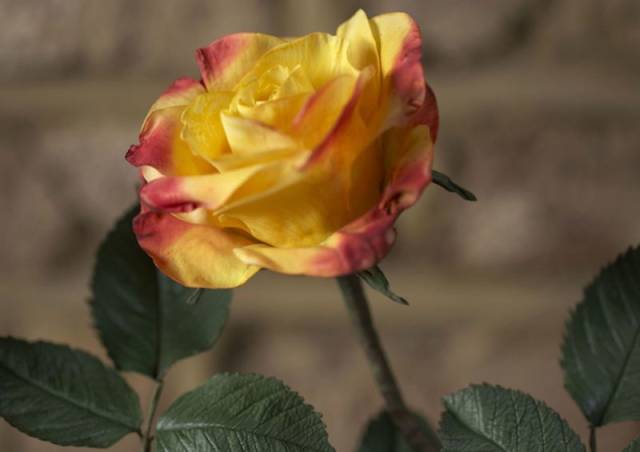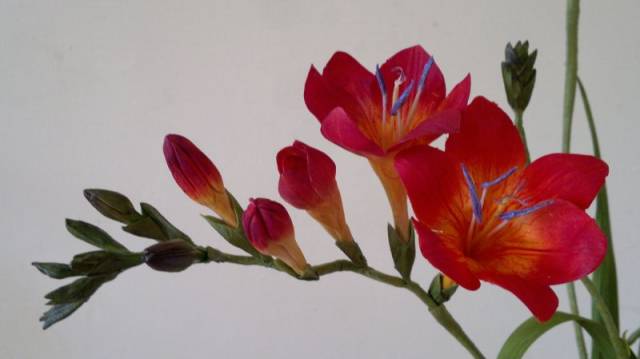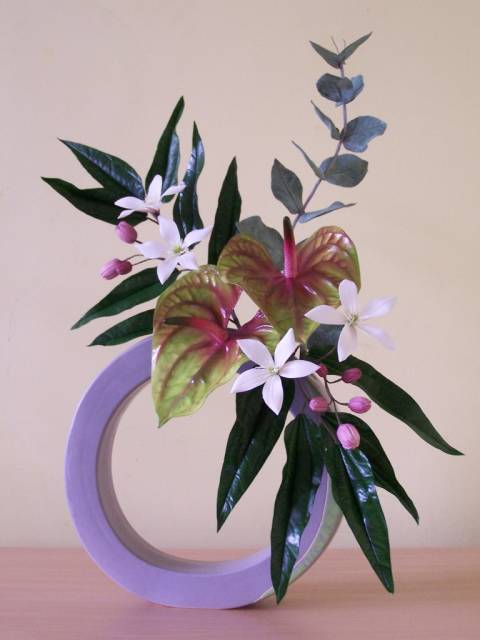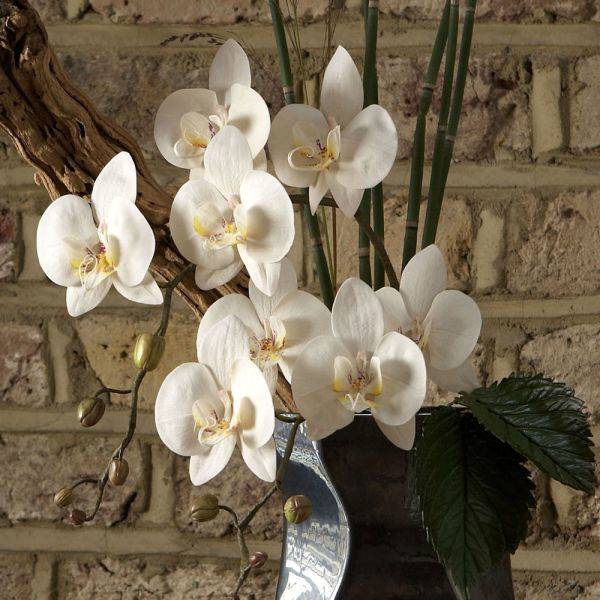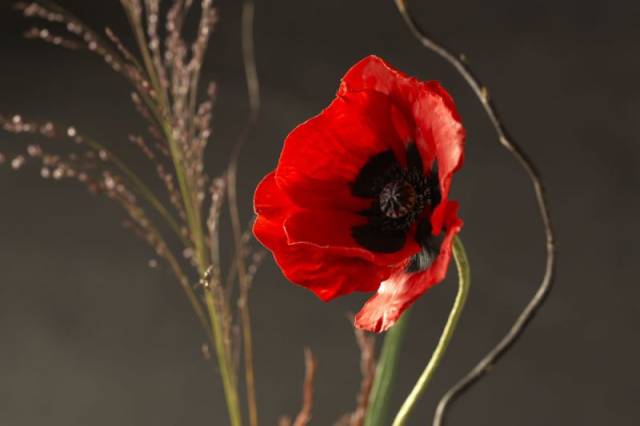 robert haynes interview robert haynes interview interview with robert haynes
15