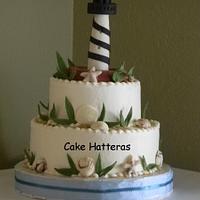 Donna Tokazowski- Cake Hatteras, Martinsburg WV
posted
almost 9 years ago
Cape Hatteras Lighthouse Wedding Cake
Advertisement
Advertisement
Cape Hatteras Lighthouse Wedding Cake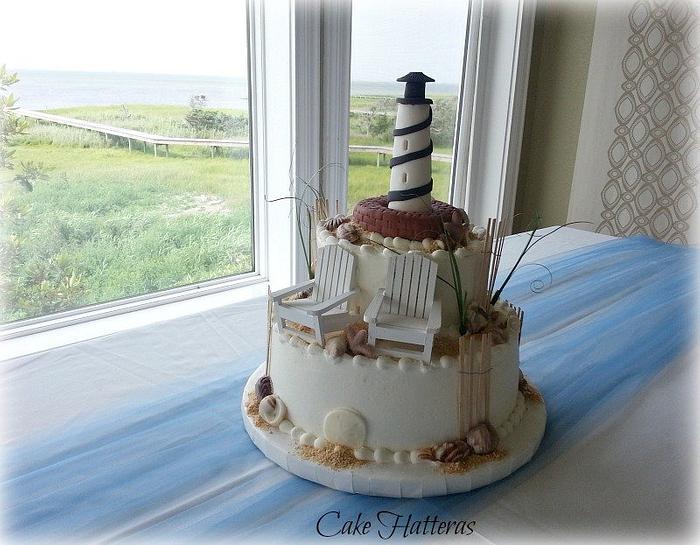 Advertisement
Advertisement
10" chocolate cake with 7" Baily's Mocha Irish Cream, buttercream icing and white chocolate and milk chocolate marbled seashells.
The lighthouse has been sculpted with gumpaste, and rests on a rkt base, that has been covered with brick colored fondant.
The Adirondack Chairs are made by my husband. He has been making them for me since I was unable to find them anymore.
Thanks for looking!
Psalm 127:1 Unless the LORD builds the house, the builders labor in vain.