Hi everybody, one of my entries into Cake International and I was absolutely delighted to of been awarded Silver in the Celebration Category. I wanted to create something different and to challenge myself at the same time.


This category we could use fake or real cake and I decided to use fake so that I could prepare the cakes well I advance as I had customer orders to do as well. Everything is edible including the teapot which I made using Rice crispy treat.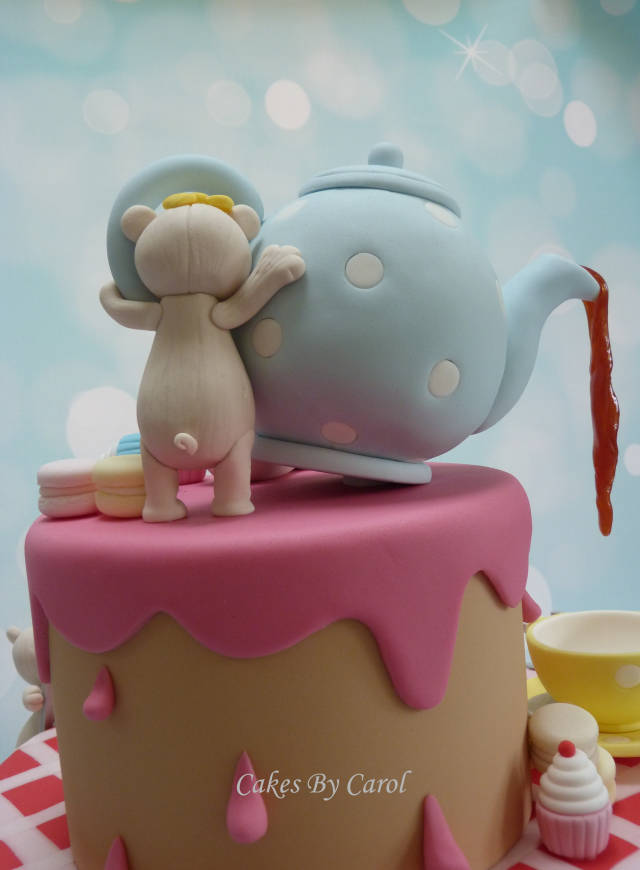 This is the first time that I have done a teapot but I thought I'd go for it and have it pouring tea too! The teddies, cup & saucers, milk jug and ladders etc are made using Renshaw Flower & modelling paste as it sets rock hard!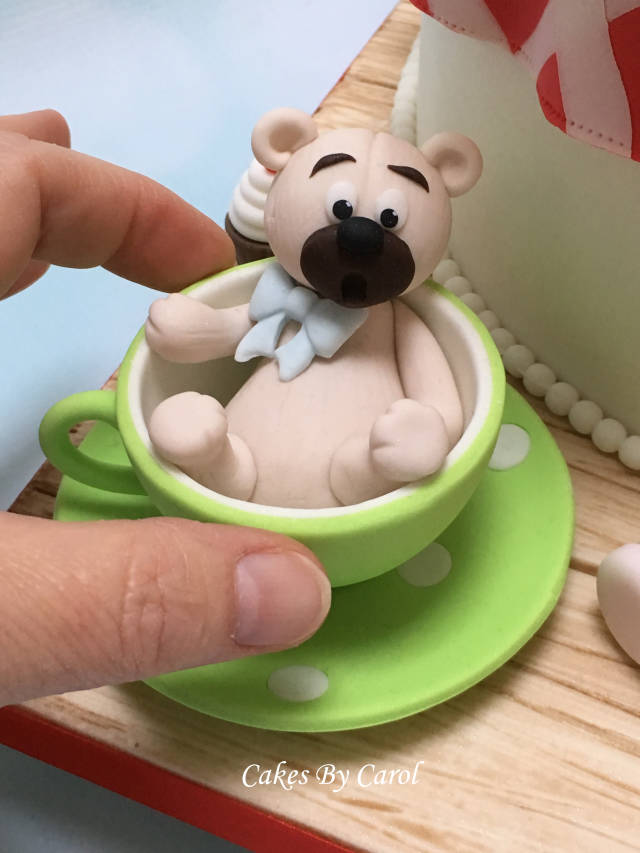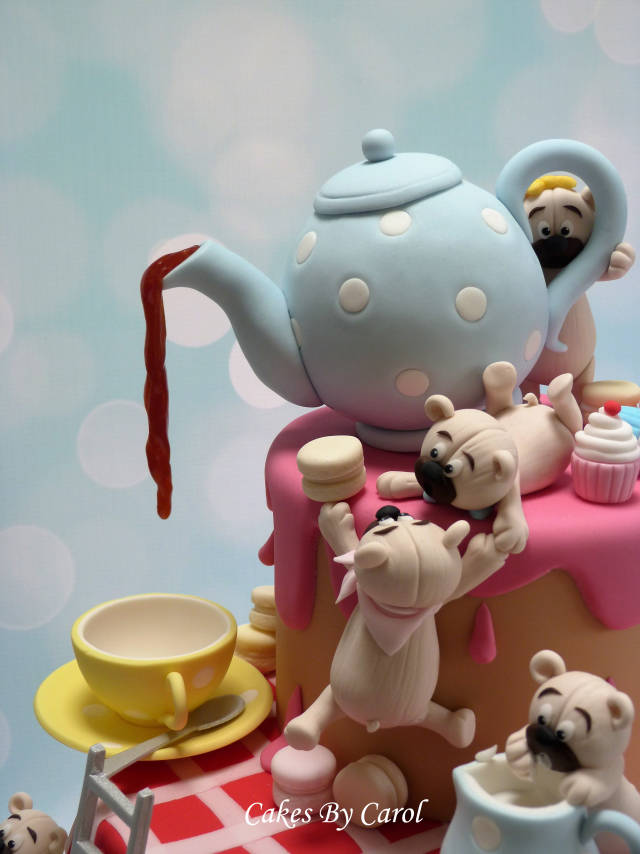 I used Squires clear Isomalt and coloured it slightly to get the tea colour. took some pics with a real teapot pouring tea so that I could get the position of the teapot and the tea pouring correct of the models! (hubby thought I was mad)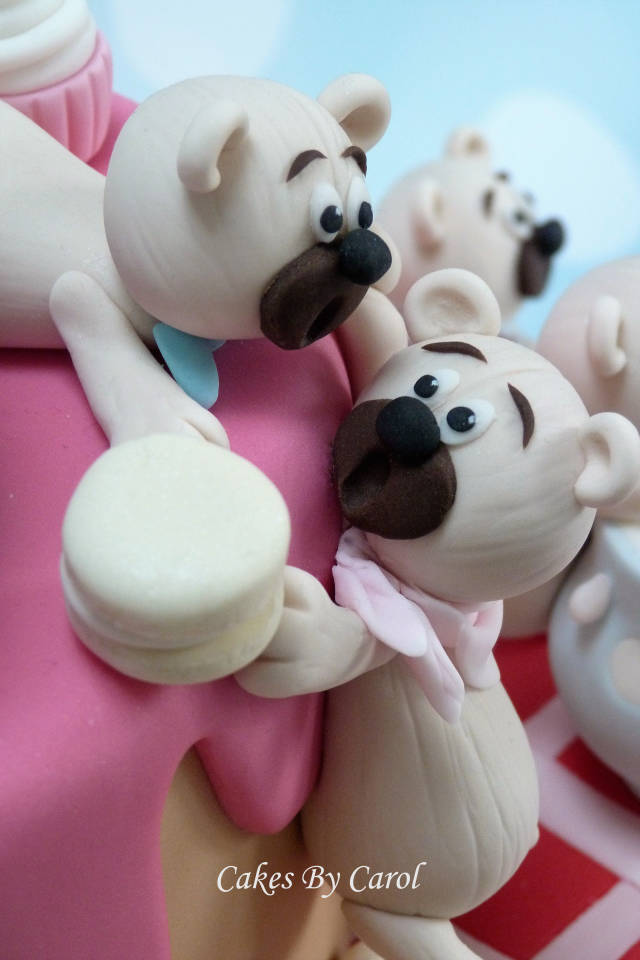 Had to have one of them climbing up :) his blooming head kept falling off at first …..little bugger!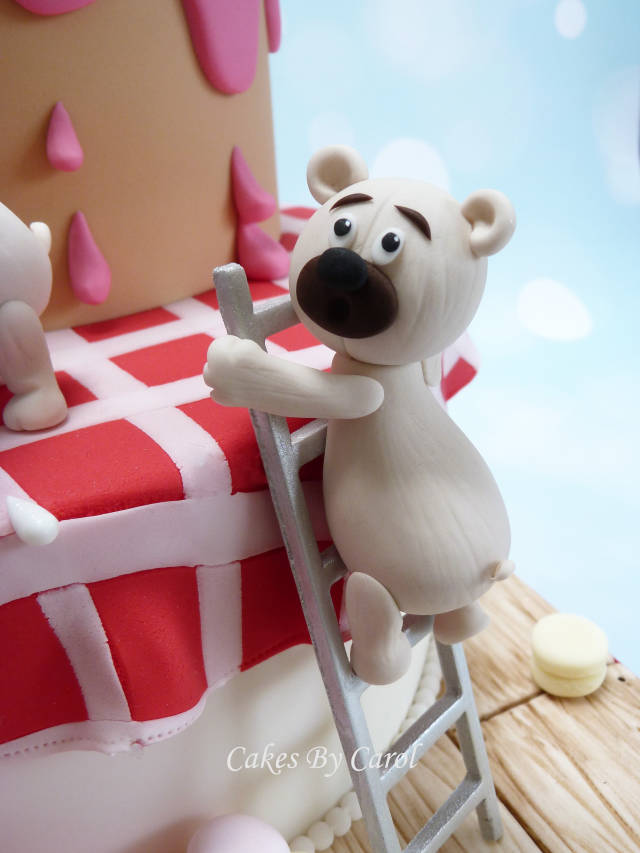 This isn't the actual ladder that wasn't on at first, I had a little accident when removing the cake from the table after CI finished, the ladder with the teddy flew off and broke but luckily teddy was ok. I had a spare one at home so just stuck him on it. I did the table cloth 4 times, it took forever and after the 4th attempt I had enough so I thought it would have to do.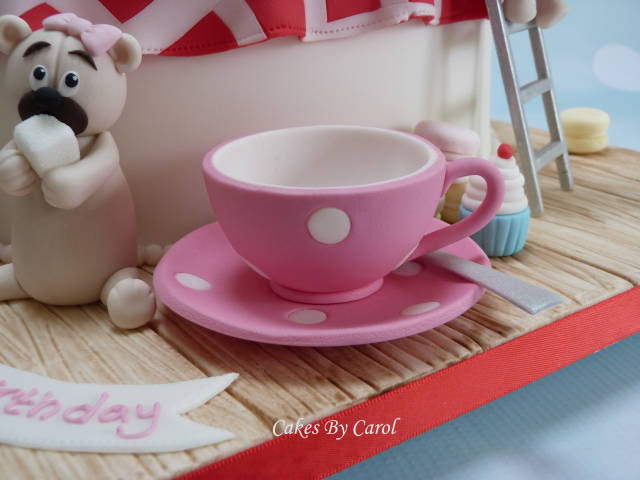 I bought a childrens plastic tea set to model the cup & saucer from – it worked perfectly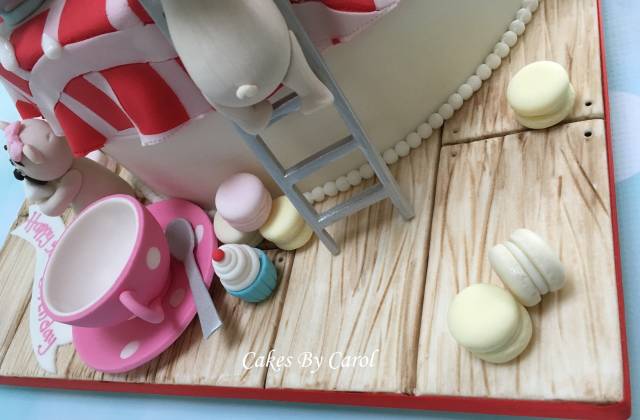 The board I marked out myself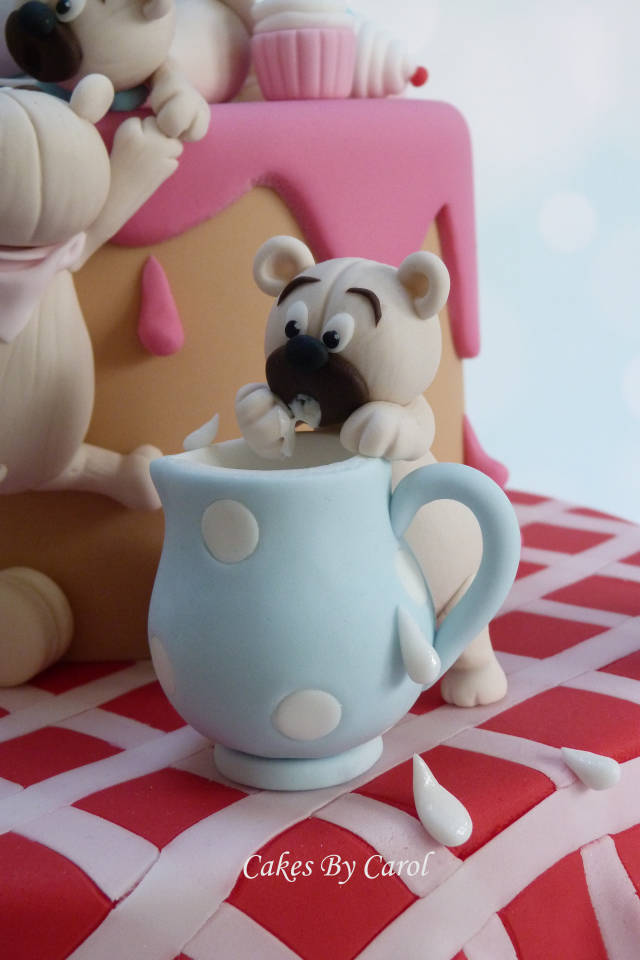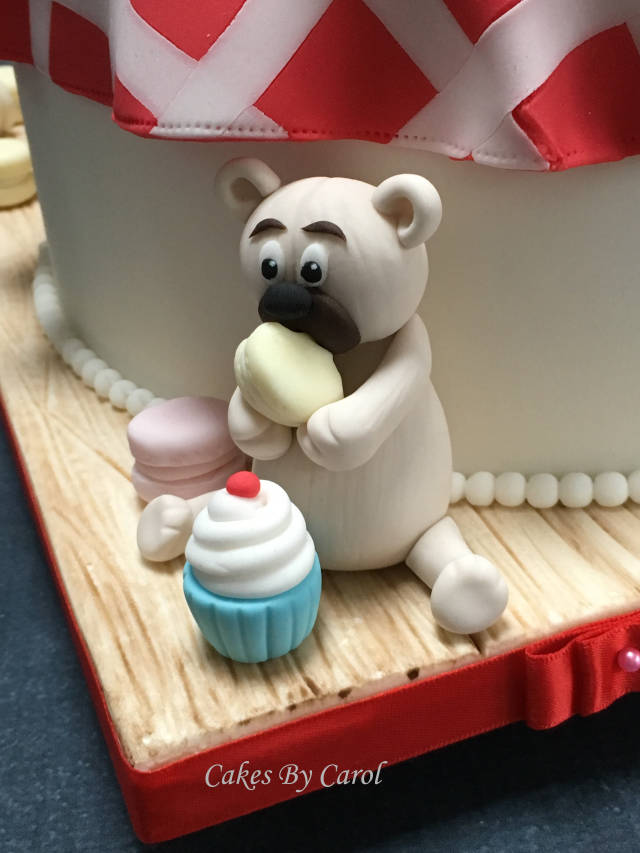 This little fella was tucked at the back with his pile of goodies
I didn't intend on having so many teddies ……… got a little carried away with it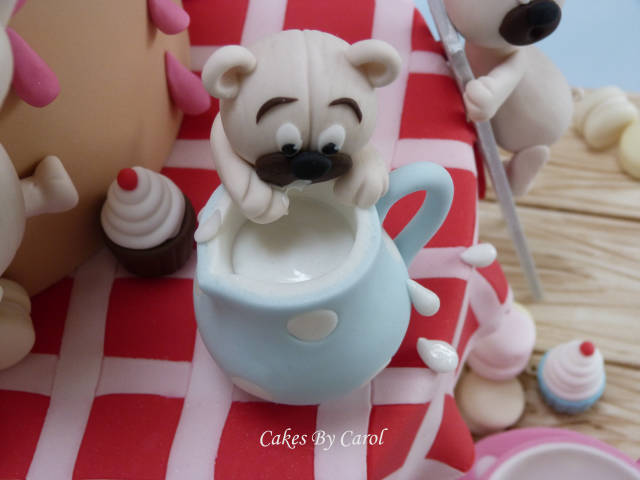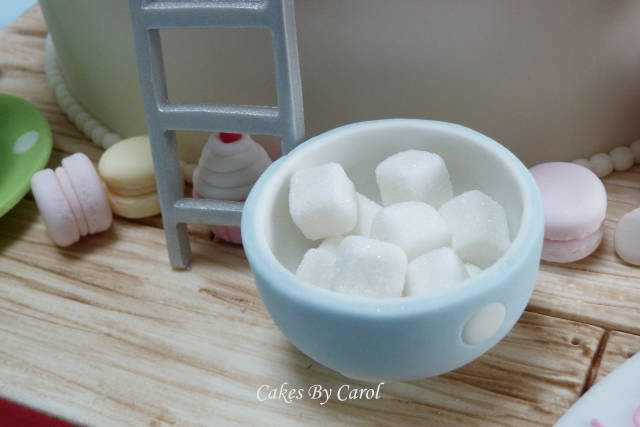 The sugar bowl, again I used from the childrens tea set and I made up the cubes then covered with piping gel and home made edible glitter…………. castor sugar mixed with a touch of snowflake lustre. This will make it look white as you know 'white' edible glitter isn't WHITE it's cream looking.
Hope you have enjoyed looking at it s much as I loved making it. It is one of my favourites so far and I am hoping that it is going to be auctioned off to make some money for a local Charity in the next few weeks.
Thank you for looking
Carol xx