Cake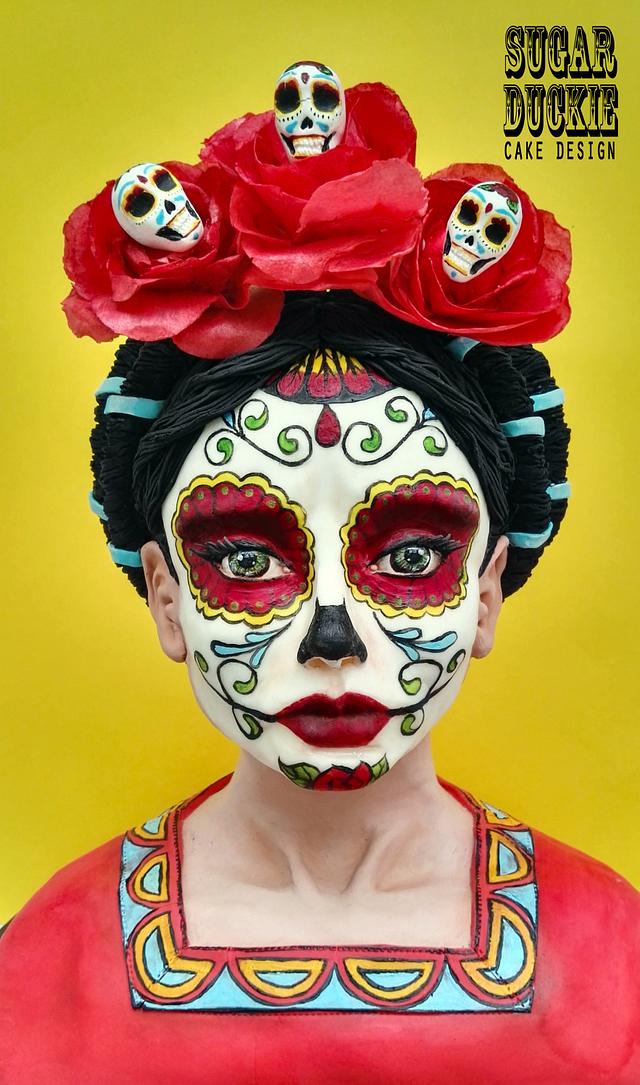 Sugar Skull Bakers "Elizabeth"
This is my contribution to the Sugar Skull Bakers' 2016 collaboration for Dia de los Muertos (Day of the Dead) – celebration to honour those who have passed before us. She is a sugar interpretation of artist John S. Huerta's 2016 acrylic painting "Elizabeth". Please check out his work. It's beautiful. http://johnshuertaarte.com/
At 16" tall, she was my first bust cake. Materials include rice krispie treats, ganache, modelling chocolate, sugar paste and wafer paper. Details have been painted using edible dusts and cocoa butter. A LOT of love went into her!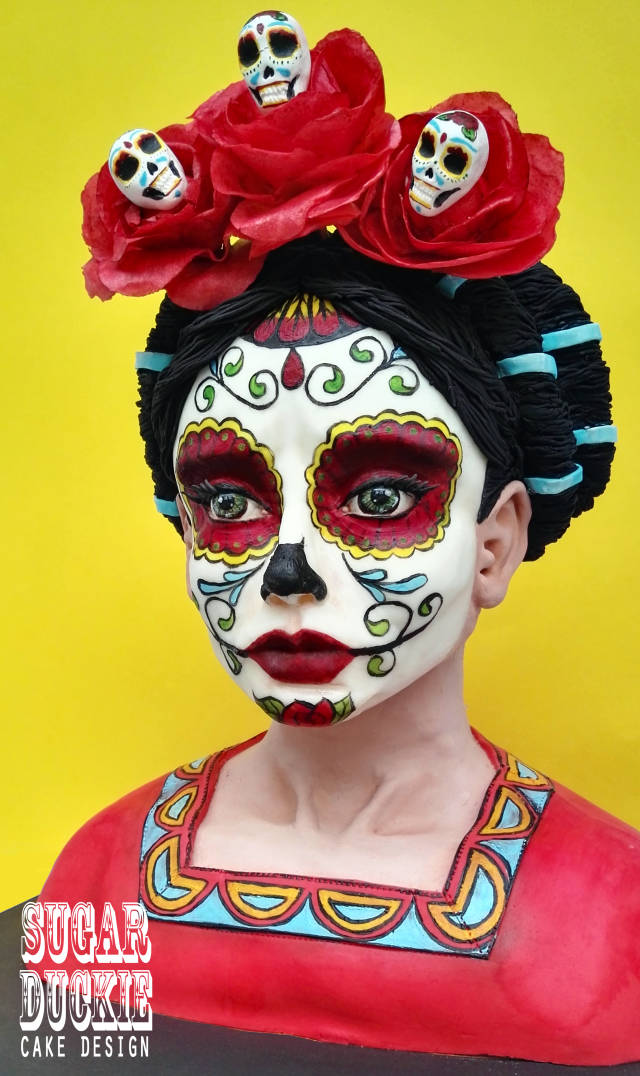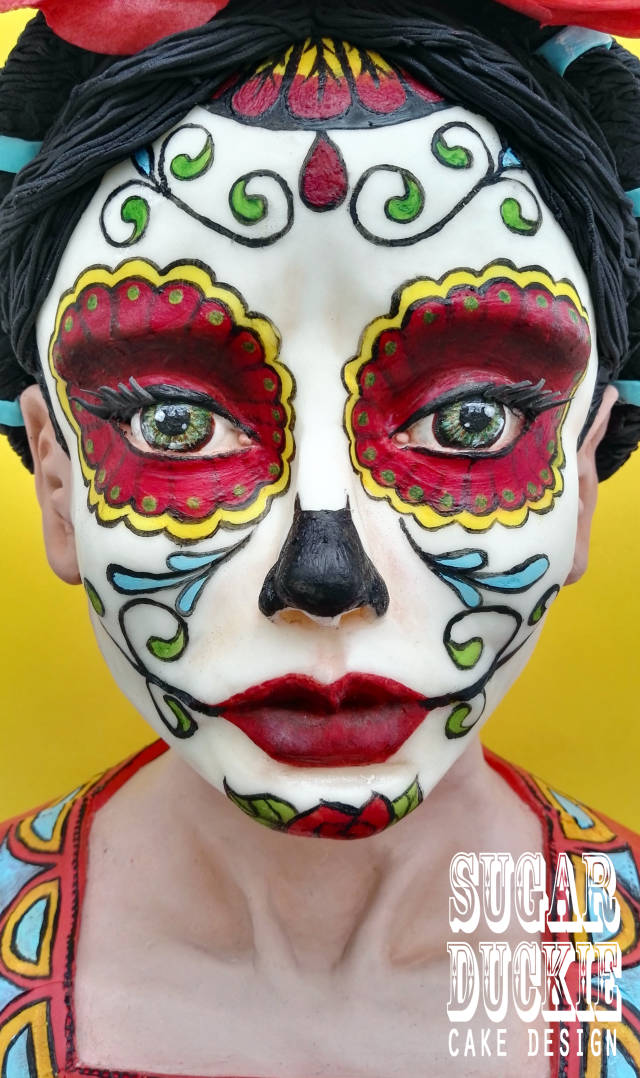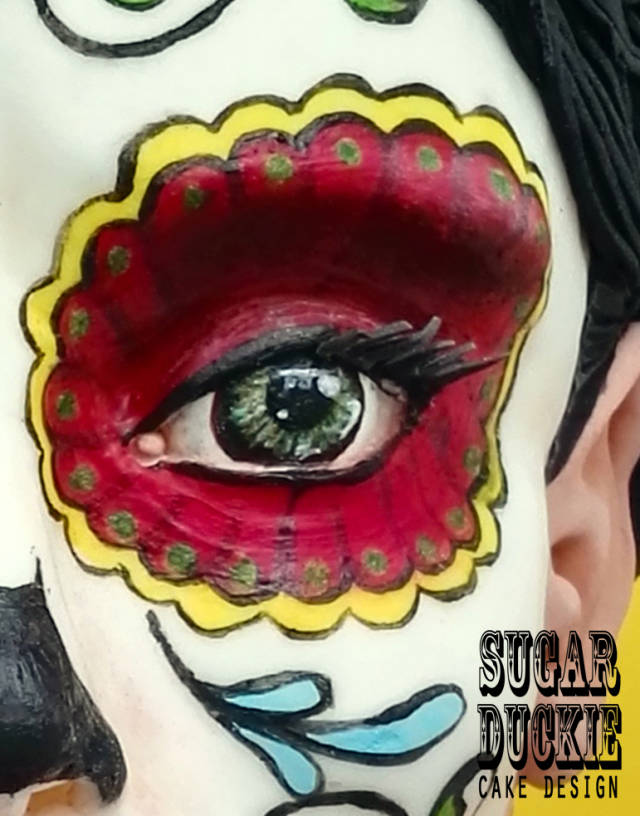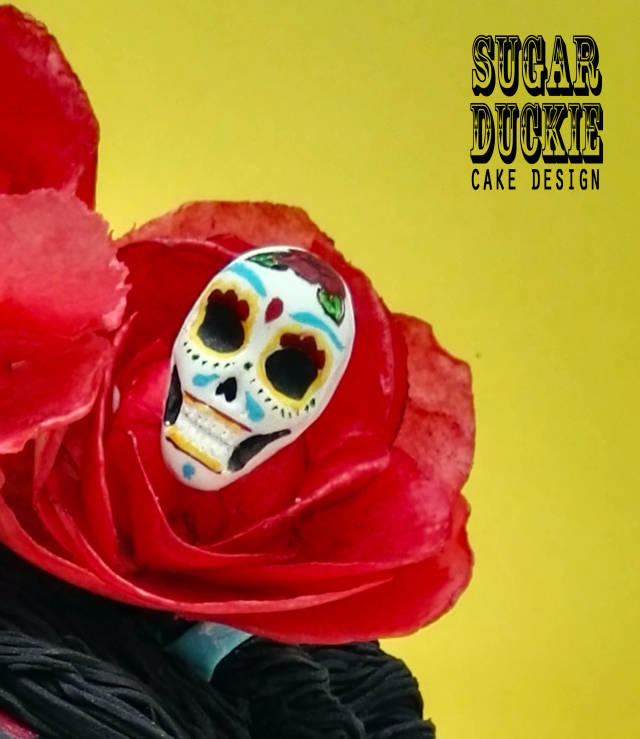 I am honoured to have been included amongst such talented sugar artists. This is truly a beautiful collection of work. Please visit the rest of the pieces here https://www.facebook.com/sugarskullbakers/?fref=ts
modelling chocolate ice wise rkt ganache wafer paper sugar skull sugar skull bakers la catrina dia de los muertos day of the dead celebration
42