A very special exhibition – of cake! Some of Ireland's best cake artists have come together to celebrate our 21st birthday with an exhibition of spectacular Ark-themed birthday cakes.
Following our highly successful 2014 exhibition Cake Dahls, Corinna Maguire of Lovin From The Oven and Paul Redmond of Purple Feather Cake Design have gathered together 30 cake artists from all over Ireland to celebrate 21 years of The Ark, all in the delicious medium of cake and sugar!
A huge thank you to Select Ireland for sponsoring us with their excellent Supreme Silk sugarpaste.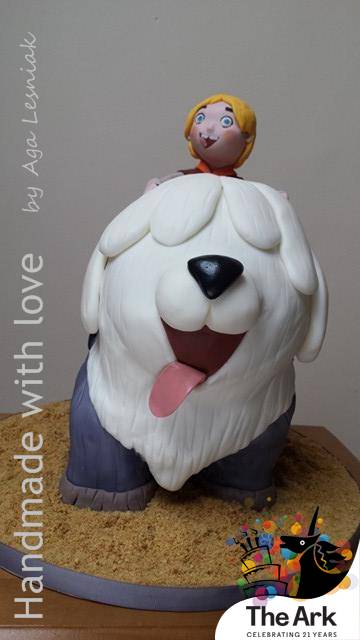 My piece is Ben, Saoirse and Cu from "Song of the Sea":)
hope you like it:)