Cake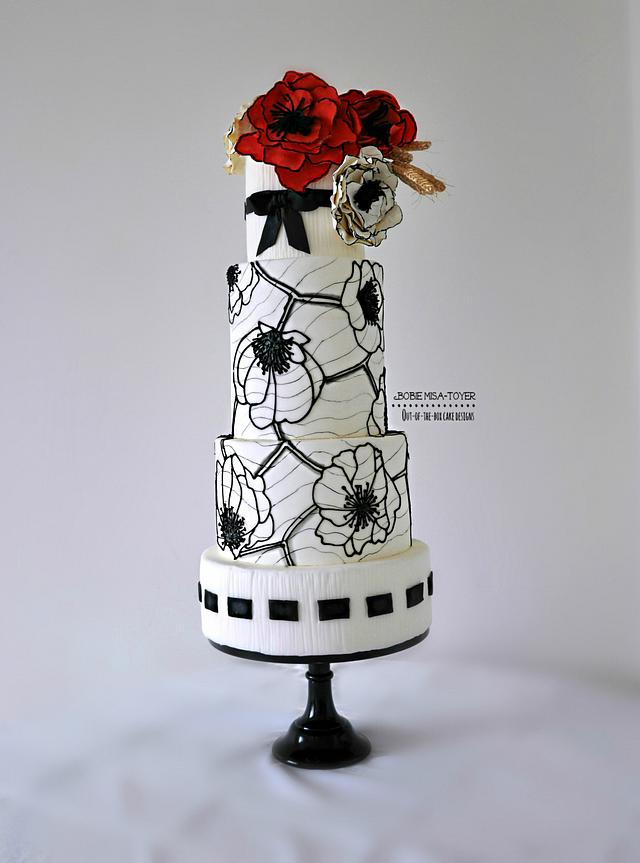 Simply Elegant
SIMPLY ELEGANT
-———————————
My inspiration is from Viktor and Rolf's Spring/Summer 2015 Collection-Van Gogh Girls. The collection characterized lively energy, playful, excitement and rustic. I love the white and black outline with a pop of red. The design is simple yet elegant.
"Being creative does not mean you have to 'be an artist.' Being creative is about expressing yourself, and the more we express ourselves, the more good we create in the world." – Mason Miller
VIKTOR AND ROLF FASHION COLLABORATION
-—————————————————————————————-
20 International Cake Artists came together to create amazing cakes inspired by Viktor&Rolf fashion and published on Cake Craft Guide Wedding Cakes and Sugar Flowers, August issue 28.
We would like to thank Viktor&Rolf, Viktor&Rolf Projects Team for agreeing and supporting this project, Team Peter Stigter for the beautiful images of the Viktor&Rolf dresses, Cake Craft guides Wedding Cakes and Sugar flowers for publishing the collaboration,
Thank you Gulnaz Mitchelll of Heavenlycakes4you by Gulnaz Mitchell and Melanie Underwood for all the awesome work on this project. Thank you so much for including together with talented cake artists in the cake community.
All of the creations can be seen here : Cakes Inspired by Viktor&Rolf Fashion
https://www.facebook.com/ViktorandRolfinspiredcakes/
31