I am so happy to have been part of this special collaboration to raise money and awareness for the RNLI. It was organised by Elizabeth Lander from Time for Tiffin and she and her team have done an amazing job.
I chose the RNLI teddy bears that they sell in their shops as the inspiration for my piece and decided ti have him dressed in oilskins and a cap. I used a tutorial by Shawna of McGreevy Cakes to help me make him. I was originally going to donate him to the crew of my local RNLI in Hastings but as I had to make him over half term he took longer than I would have liked so I made them some cupcakes instead. I took those down along with Alfie to meet them.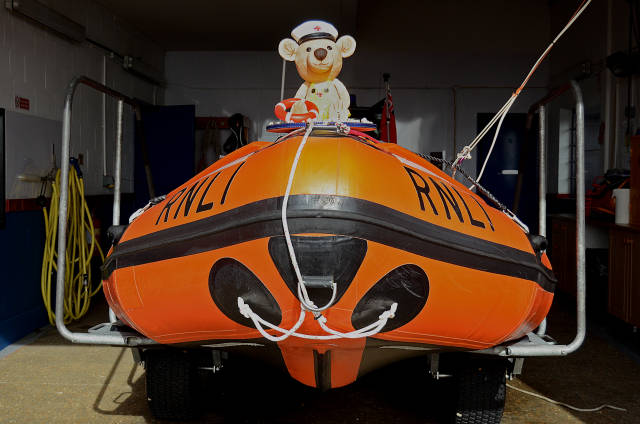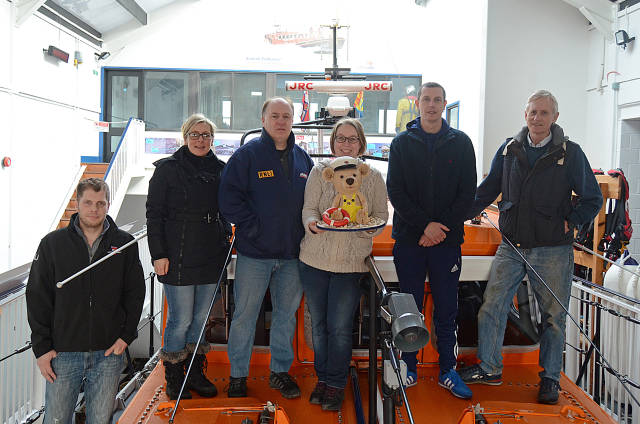 We also took Alfie to the beach :-)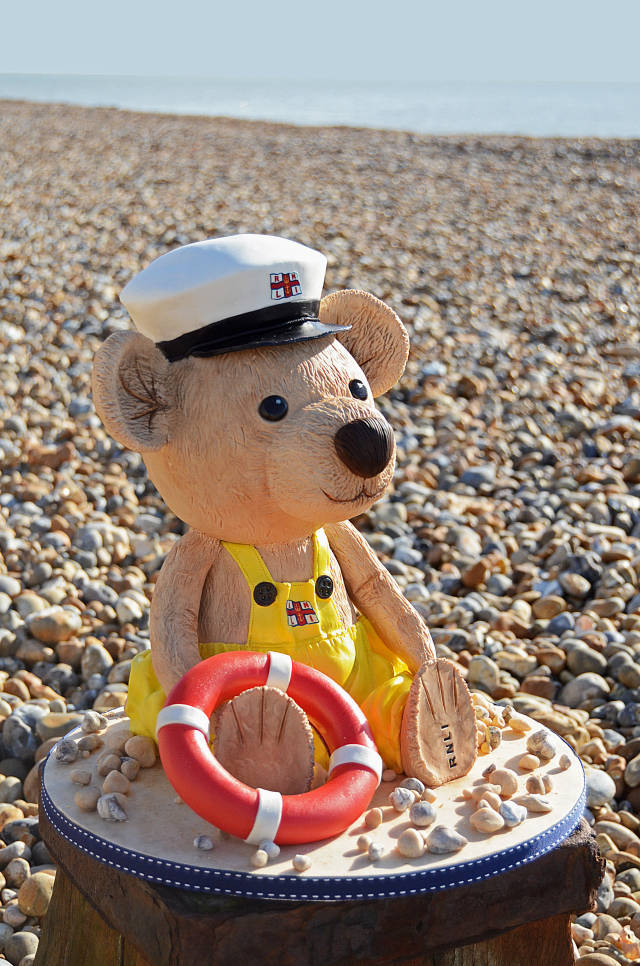 Sugar Shipmates are proud to be supporting The Lifeboat Fund's 150th Anniversary Appeal, celebrating the start of this charity in 1866. The goal is a truly exceptional Shannon class all-weather lifeboat, designed by the RNLI to have the speed and maneuverability that are vital in saving lives.
The RNLI rescues 23 people on average every day. Its volunteer lifeboat crews are ready to respond to shouts in all weathers and at all times of the day and night. These men and women come from all walks of life but share a commitment to saving lives at sea. Volunteers are often called away from work, home comforts and deep sleep to brave conditions that test their skill, strength and courage. Their lifesaving work is essential, often difficult and can be life-threatening.
From over 235 lifeboat stations around the coasts of the UK and Republic of Ireland, the charity's lifeboats launched 8,462 times in 2014, rescuing 8,727 people and saving 368 lives. In total, the RNLI has saved over 140,000 lives since it was formed in 1824.
We hope you enjoy our creations. Your contributions will help us to help the RNLI. You can donate through our dedicated fundraising page at www.justgiving.com/RNLI-CAKE or text SSCC51 to 70070 to donate £2.
Thank you for your support.