I am absolutely delighted to share with you my contribution for the Avant Garde Cake collaboration which was revealed a couple days ago.
My inspiration came from the designer Krikor Jabotian as many of you know I simply LOVE ruffles and was instantly drawn to his creations.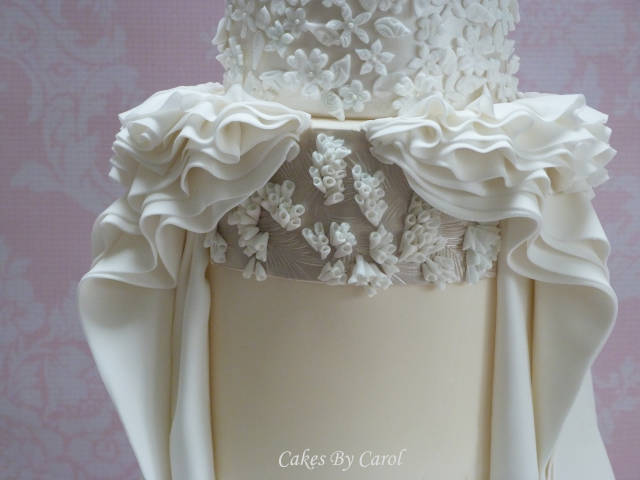 Apart from trying out new techniques I really wanted the 'Dress' to resemble the designers as much as possible but creating them with icing isn't that easy!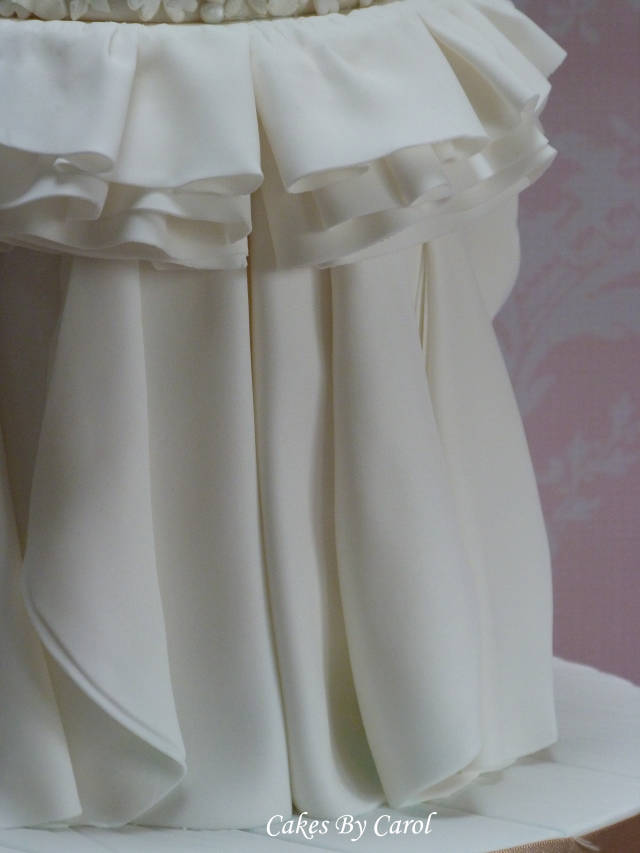 The folds/drapes really tested me as I had cut out templates so many times trying to get the correct look, this was quite difficult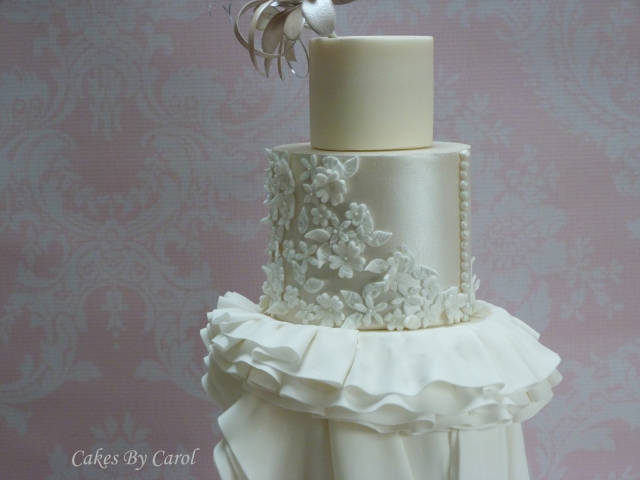 Side view to show you the detail. I gave the middle tier a lustre look so that the dress top would show up more, the tiny flowers I embossed and of course tiny pearl buttons to finish it off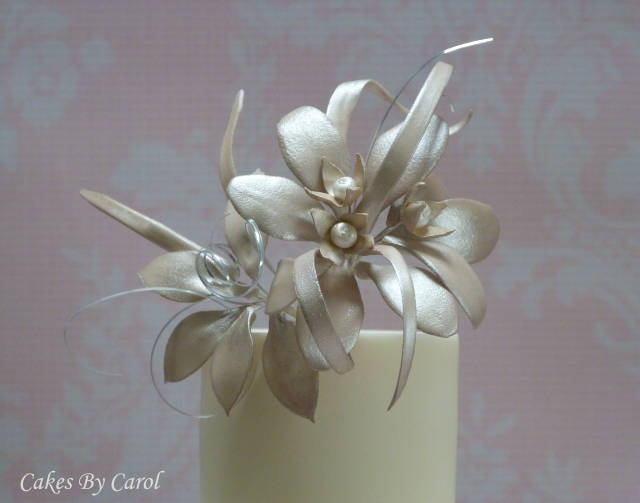 The head piece………..now this as you all know me and flowers on wires DON'T GET ON but I was determined. I used flowerpaste to get the thicker longer/leafy curly look and then painted and buffed it to give the gold/bronzy look. There's also some curled silver beargrass in there.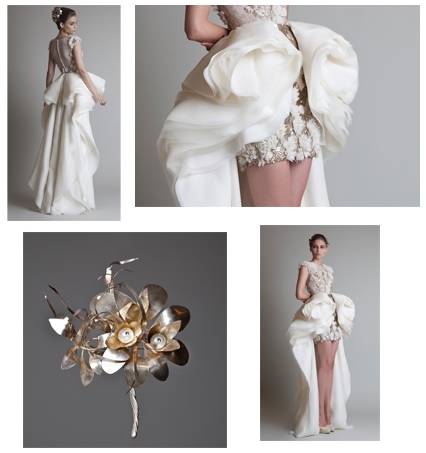 Inspiration pictures
I was thrilled to bits to be part of a very talented group of artists from around the world who have created some fantastic pieces of art. A MASSIVE thanks to Rebekah for all her hard work really don't know how she does it as well as produce stunning creations of her own!!
Here's the link to visit and see all the amazing Avant Garde work. There's also a give away sponsored by Satin Ice and American Cake Decorating Magazine
https://www.facebook.com/Avant-Garde-Cake-427416054115094/