A cute little cake I made for my lovely husbands Mum & Dad who celebrated their 55th Wedding Anniversary the other day so I wanted to do something completely different and special for them.
I googled what 55 was in anniversary years and it was 'Emerald.'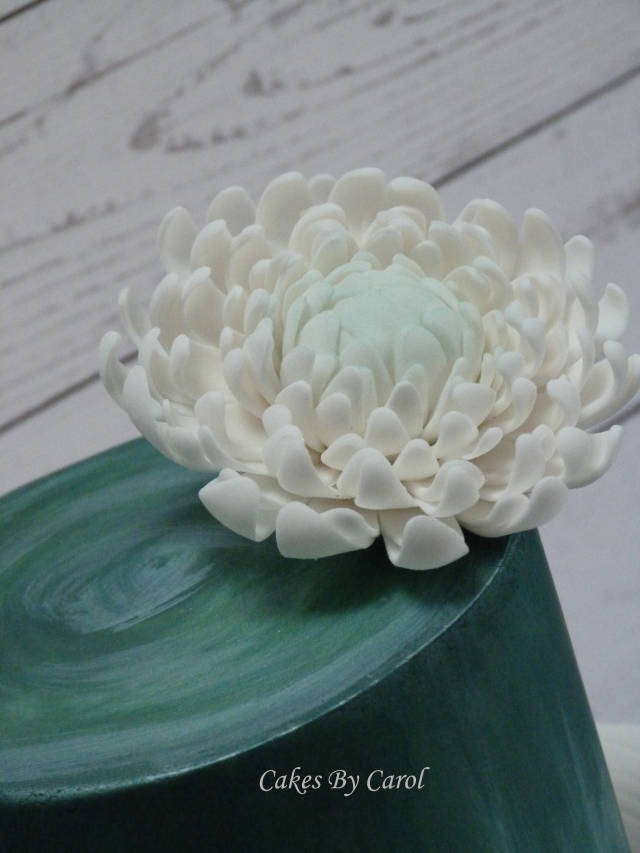 I have wanted to have a go at painting on cakes. I used a few shades of green but the main one ran to the bottom of the cake :( so I used some pearl lustre to brighten it up, needless to say I was happy with the result .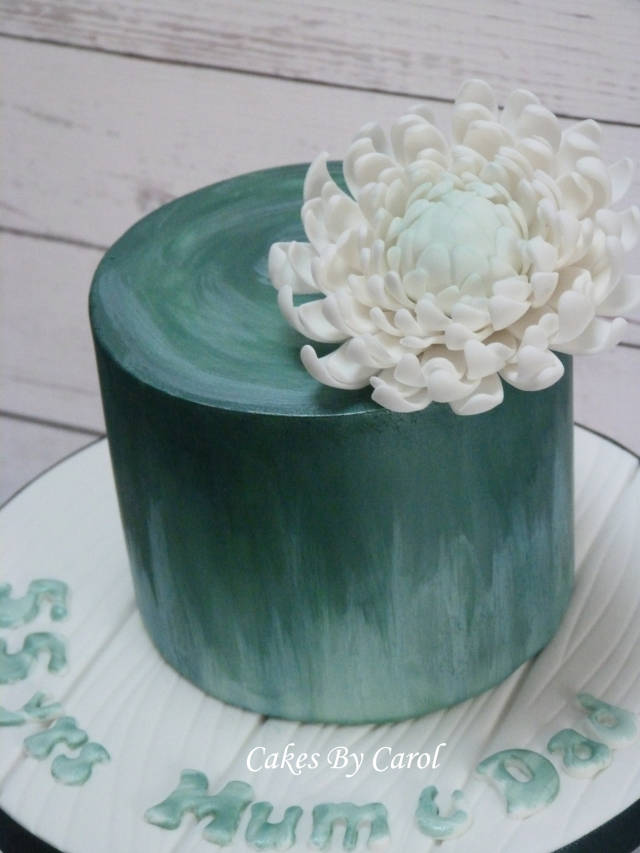 A simple chrysanthemum on the top finished it off and Mum & Dad both loved it. Lemon with fresh Raspberry sponge and white chocolate ganache (Mums favourite)