Cake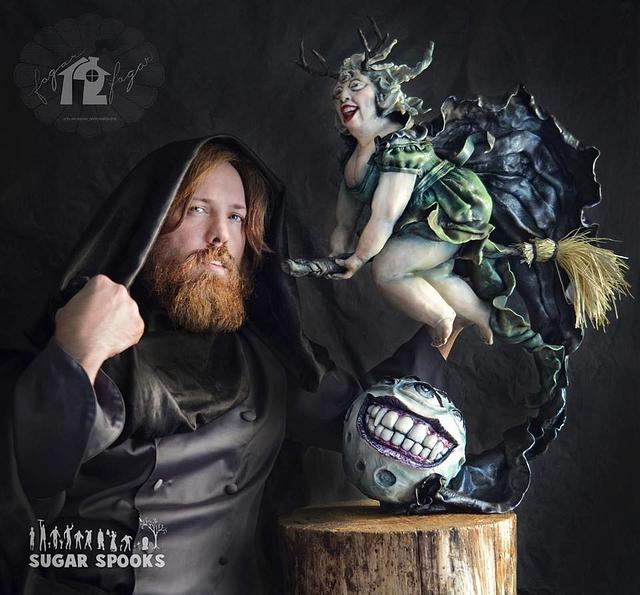 My Sugar Spooks V3 "Northern witch charming the moon" cake.
It is a time of witches and of magic with Sugar Spooks V3!! Cake artists from around whole world together to celebrate Halloween with our sweet creations thanks to Avalon Yarnes's initiative that has decided to invite me in this third edition. I feel very honored and grateful of being a part of this artists' fantastic group.
The northern witch was in love with the moon. She used to fly over her every night and pronounce a charming spell. But when the sun realized of his intentions burned her into cinder. The celtic elders say that sometimes, when the northern wind blows in the halloween night is because the spirit of northern witch has returned to charm the moon and you can see her specially beautiful then.
My creation represents the northern witch charming the moon made with modelling chocolate mixed with fondant and details in wafer paper. Painted to paintbrush and airbrush. I hope that you are charmed with;)
You can see all the Spooky sweet creations at: http://www.sugarspooks.com/
modelling chocolate fondant wafer paper sugarspooks modelling chocolate satin ice fondant wafer paper witch charming moon halloween sculpted cake love love cake halloween cake 3d cake
72