This was the cake I made for my Hubby's birthday who is a sports fanatic
and still supports the Springboks. The Springbok was hand made and painted with edible food colouring.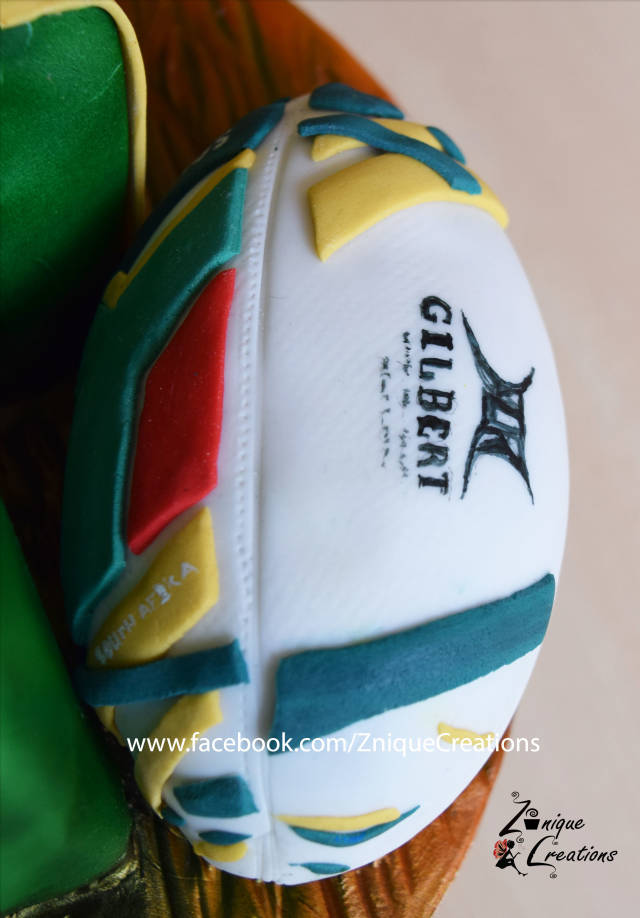 The jersey and wood finish was airbrushed and the logo's were made with the help of edible printer.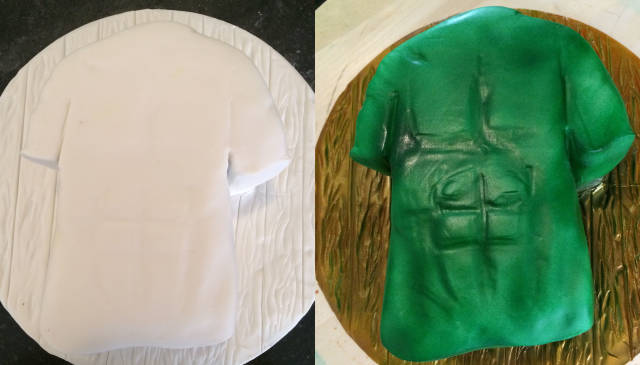 The writing on the ball and jersey was handpainted.
Both the jersey and the ball are cake and all items are edible.
Yes all edible :) (Sorry not the greatest pictures of the cut cake as the lighting was not ideal)