I've been so busy with the Weddings I've not had much time to pop on here and see all your amazing creations but am slowly catching up!
A new design I made for last weekends Wedding Show. I have been wanting to make a chalkboard and the Lustre effect for some time now so I thought go for it!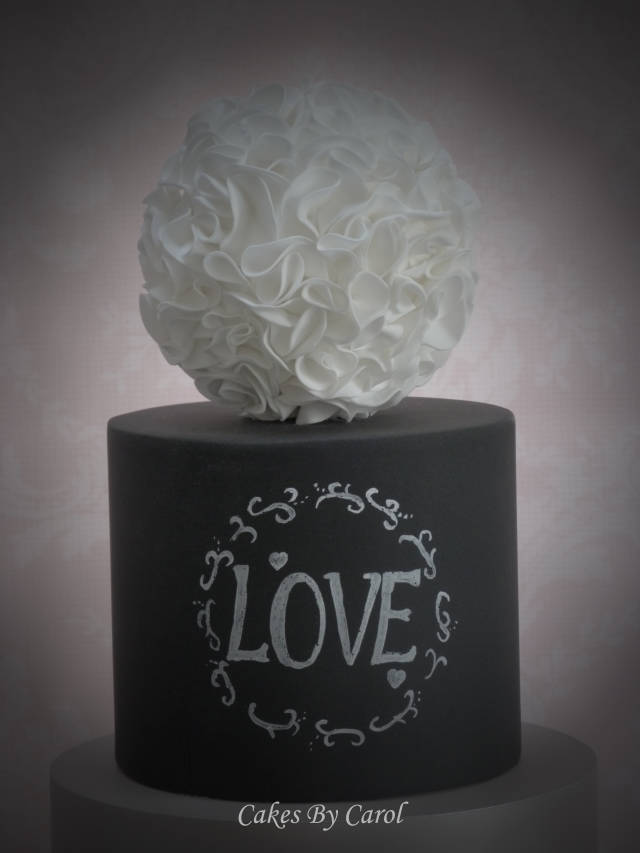 I am the first to admit that I'm useless when it comes to painting and to say I was nervous was an understatement ….especially on Black! I did however cheat – Eh? I hear you say….. I made a template of the LOVE in a marked circle, cut it out and stuck some pins in so I could mark it in places. Certainly did the job for me!

The Lustre look I iced the cake in pink to start with then used Pearl Lustre mixed with alcohol and painted it on with a large brush making sure there were no streaks. Then almost immediately buffed it with (what I can only describe as a round make up brush) and Ta-dah! It worked!!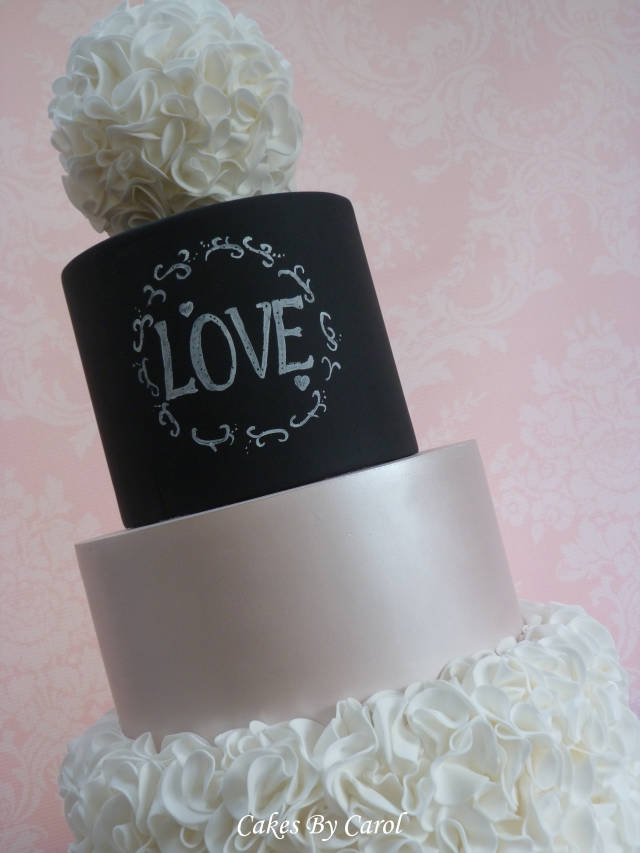 You can really see the effect in this picture too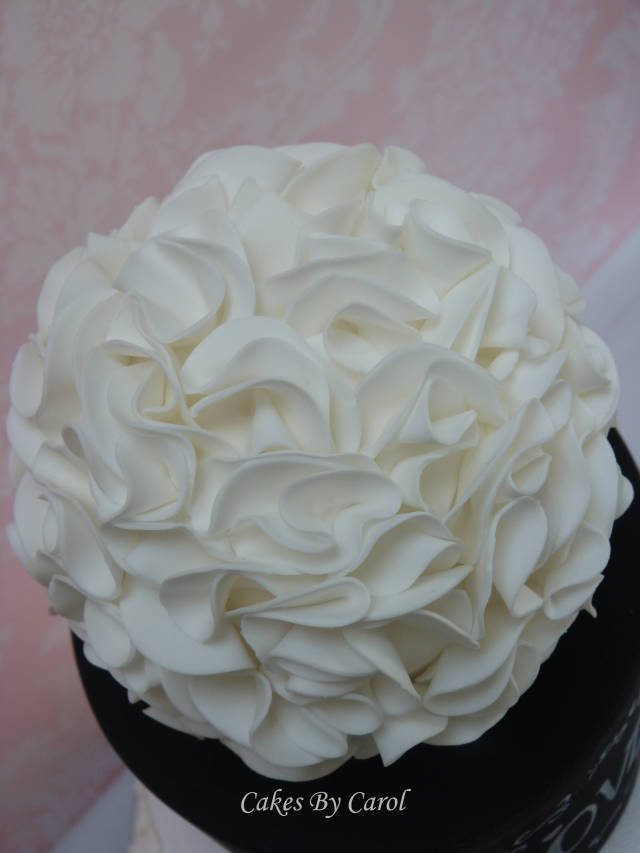 Ruffle Ball topper or pompom (not sure what the correct name is for these?) to finish it off.
I totally love this cake, thank you for looking xx