Loved doing this one – a bit of carving, shaping and airbrushing – right up my street!!
The client asked for 'something duck themed' so I came up with this fella carved from a 10" vanilla cake ;). The neck, head and beak are Rice Krispie treats. I used the leftover cake to create the bank and hummocks.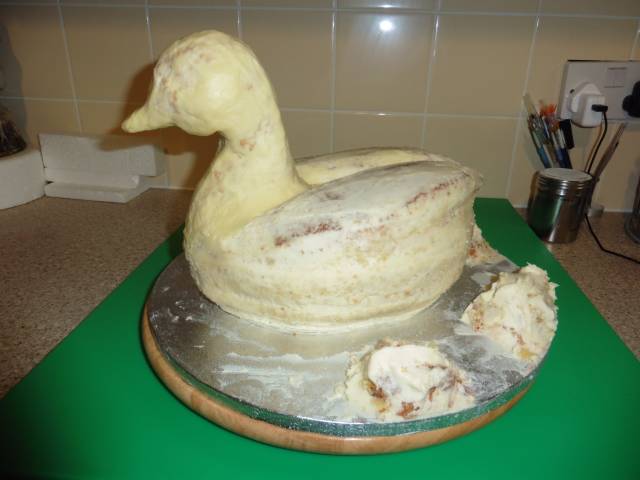 Upon delivery I learned that Gary enjoys a walk by the river every lunchtime without fail, visiting and feeding the ducks, and he was overwhelmed with the cake which was a goodbye from the staff in his office as he leaves to start a new job.
I hope you like it as much as I do!
Thank you for looking x