Anniversary cake that celebrates 2 couples milestones.
My 34th. Wedding anniversary and my Niece and Nephews 5th. Wedding anniversary.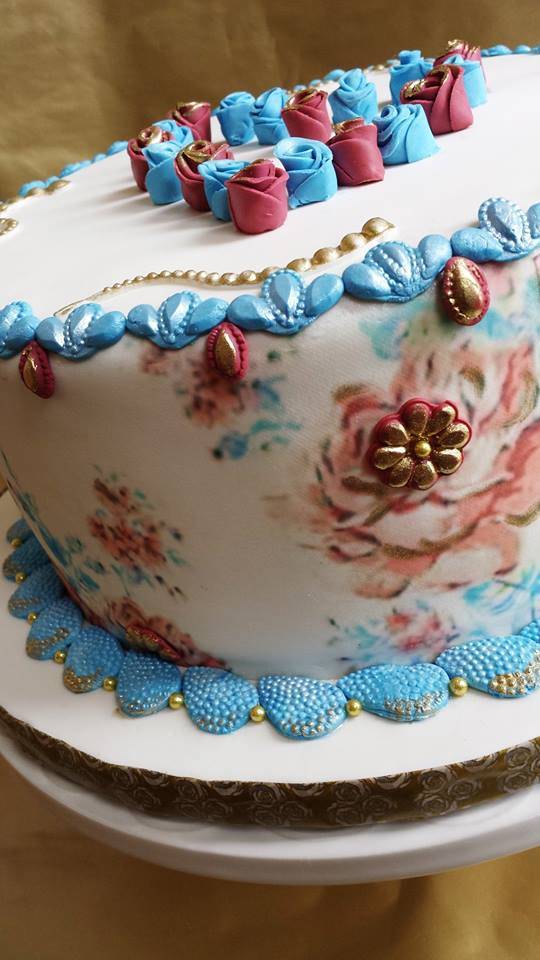 I didn't really have a design in mind. I downloaded the print that I found on the web and just went with the flow. I love the moroccan style and I love the colour combination and how it turned out.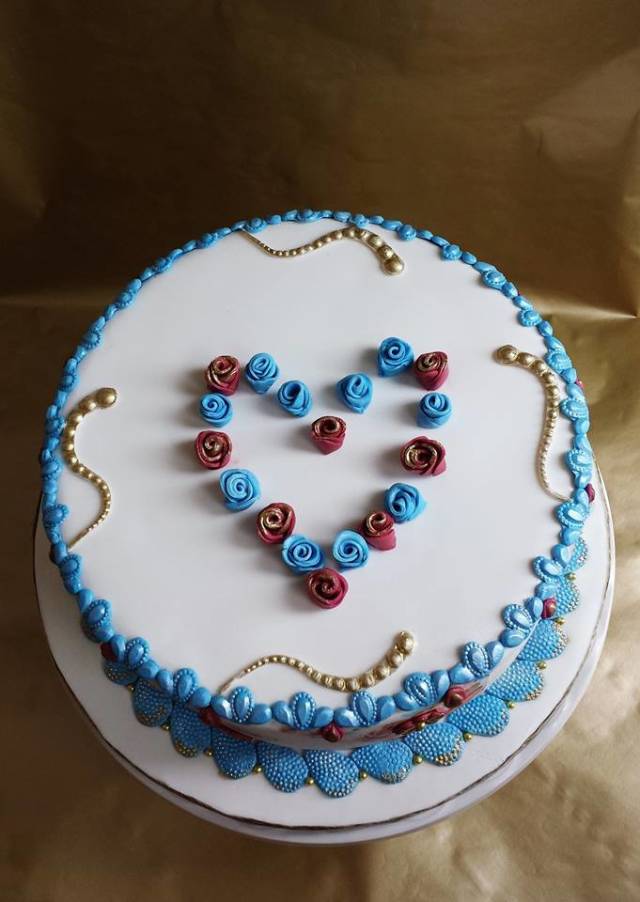 Vanilla sponge with Mascarpone Lemon Curd filling
thanks for looking
Enza~Sweet-E