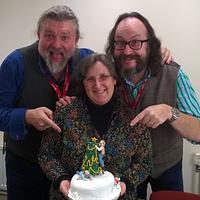 Karen's Kakery
posted
over 7 years ago
The Fortune Tellers Gypsy Caravan
Advertisement
Advertisement
The Fortune Tellers Gypsy Caravan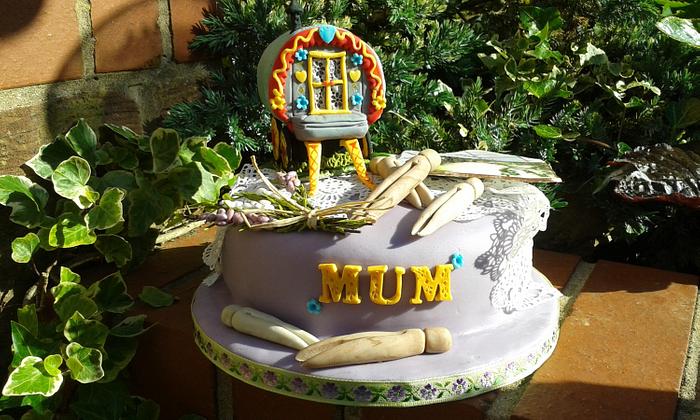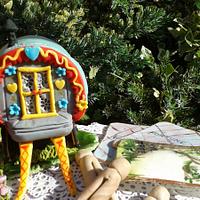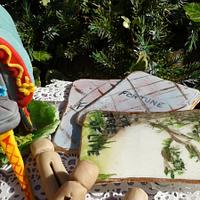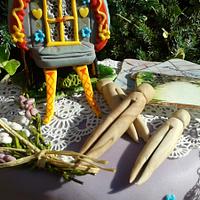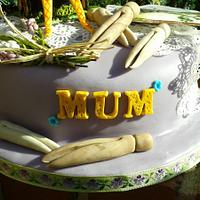 expand all pictures
Advertisement
Advertisement
As long as I can remember Mum's always said she'd love to own a Gypsy caravan.
Maybe that because she married a man who was one of 11 children with the surname Lee?
And don't laugh, but my Grandmother was called Rose!! – but Lee was her married name.
In fact, although I've not had time to delve into it yet Mum's always said Dad was of Gypsy descent……perhaps that explains a lot of what I'm becoming to understand about me now too.
Anyway…….much as I'd love to, I couldn't afford to buy her a real caravan,so I thought for her 83rd this year I'd make her one that she can keep for as long as she likes.
Complete with some of the things I remember the Gypsy ladies used to peddle door to door
when I was a child, so I've added lace, pegs, lucky heather, a caravan and some fortune cards I've hand painted (I wanted to include something I'd painted, and was pleased enough with my effort to add them – the face card is 'The Tree of Live'.
Mum loved having her cards or palm read and I always wanted my fortune read as well.
But she'd never let me , and in those days I was too young to understand anyway.
Now I can read them for myself! – strange how life turns out – maybe I'm going back to my roots?
karen,Gwynedd