Cake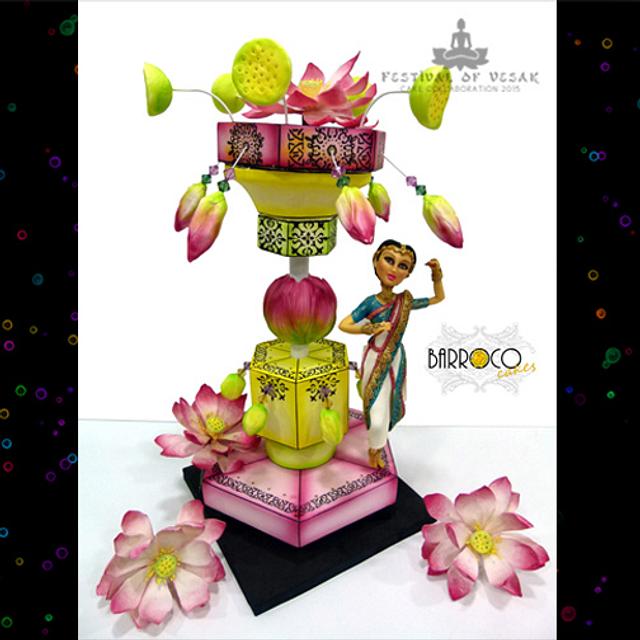 Vesak festival
This is my cake for " Vesak " collaboration.
Thank's to Nisha Fernando!
42 amazing cake designers from 17 countries around the world have come together to celebrate the Festival of Vesak. Each artist has created a cake to honor the triple anniversary of Lord Buddha – his birth, his attaining Enlightenment and his passing away into Nirvana.
We hope this cake collaboration will help bring enlightenment around the world!
The inspiration for my piece emanated from a beautiful painting of the Bodhi Tree and also a desire to include the lantern ceremony. I worked with royal icing for the first time…great fun but I'm not sure Eddie Spence would be too impressed ;) hehe!
You can see all the beautiful creations athttps://www.facebook.com/FestivalofVesakCakes
We wish you all a very Happy Vesak Day!
44
More Cakes barroco cakes