As usual this is not my initial design it had much more… so much more on it but TIME… Time… time (only 3 days start to finish)…. always plays against me or rather maybe I happen to think I am a SUPER WOMAN and falls short of it:-( . Now if you happened to notice any gaps in the cake design you know why!!. So this is what I ended up doing.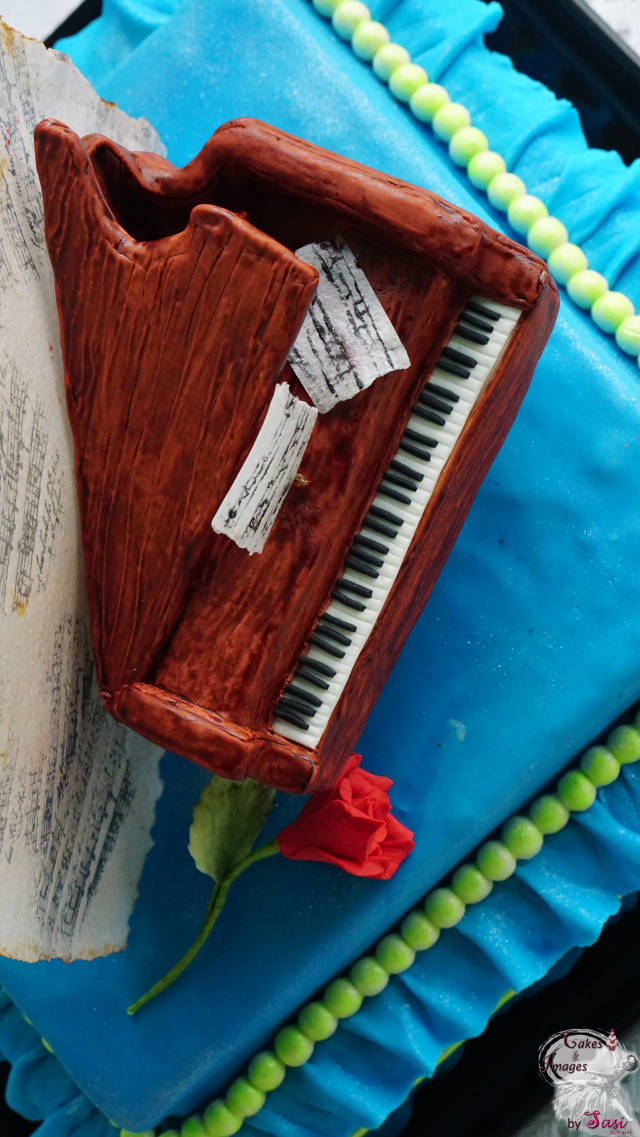 A cake I had promised a long while back to a dear little girl who is actually a lovely young lady now. I found out she loves the colour blue, loves music, plays Piano and Saxophone , watches horror movies and loves reading. I couldn't do all of them so decided to pick on a couple to create this cake….. a double sided Piano/Saxophone Cake with a touch of fantasy flowers and a rose. She LOVED it , hope you do too….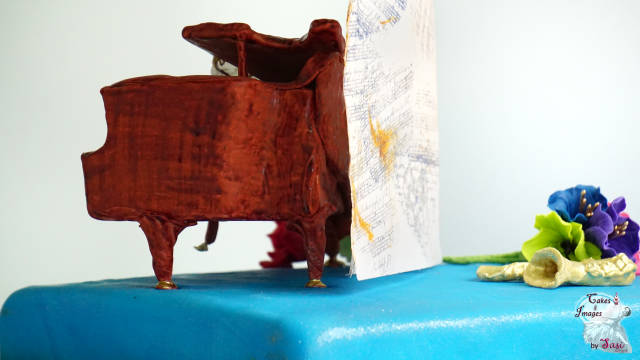 Thank you so much for all your unwavering support.