Cake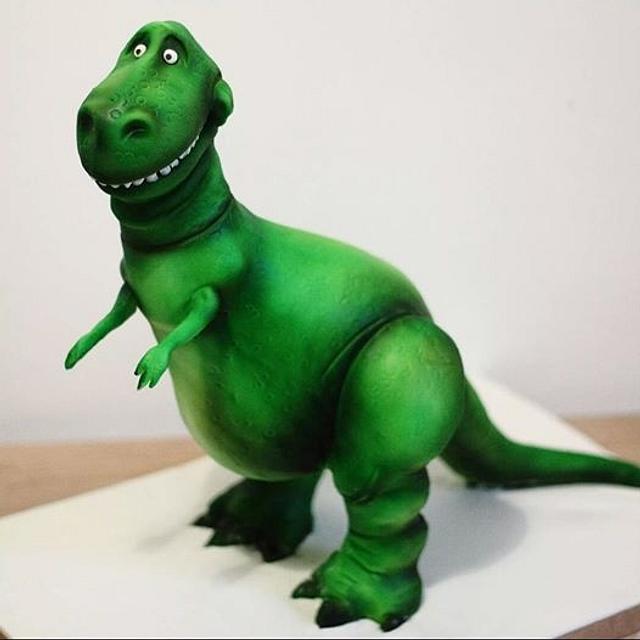 Toy Story Rex Dinosaur cake
This guy stood 16" tall and other that the supports in his legs, he only has one bamboo skewer running from his head down to the board, the cake starts from the bottom oh his thighs and continues to his neck, other than the skewer the cake is not boarded in between So there was a fair amount of cake in him.
All other parts of him (head, tail and legs) are edible. He travelled for 3 hours to his destination and was as solid as a rock.
Last week was ridiculously hectic and as this was a cake for a family member he didn't take priority, so like most of the cakes for competitions or for family he was a rush jobby, started at 7pm Saturday evening and finished at 11.30pm, in the car at 9am Sunday morning… no rest for the wicked… ever!… Now in need of a little recovery time!
cake modelling chocolate gumpaste fondant internal structure 3d structure 3d cake structured cake toy story cake
44