Cake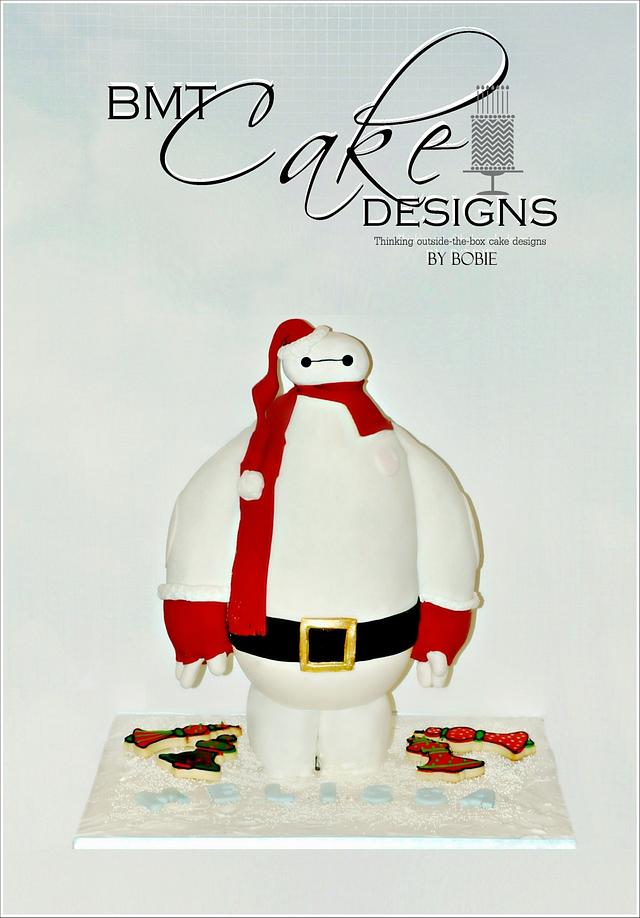 Santa Baymax
Sharing my daughter's Birthday cake (1 of the 2, Yes I'm making another one on her actual birthday on Dec 30th). Melissa is celebrating her birthday early with her classmates in school today. She wanted Baymax from Big Hero 6 but since it's Christmas, I decided to dress him in Santa belt, scarf and hat
I had one day to make this cake from constructing the structure, assemble cake, to carving the cake, to cover, ganach-ing to finishing touches. Whew! What a day!
The body (except part of the rounded bottom area) is all cake and the arms, legs and head are made of Rice Krispy Treats.
This cake went with 24 cupcakes with Star decorated Vanilla Sugar Cookie. Sorry forgot to take a photo.
Have a great day everyone! ~ Bobie ~
12