Cake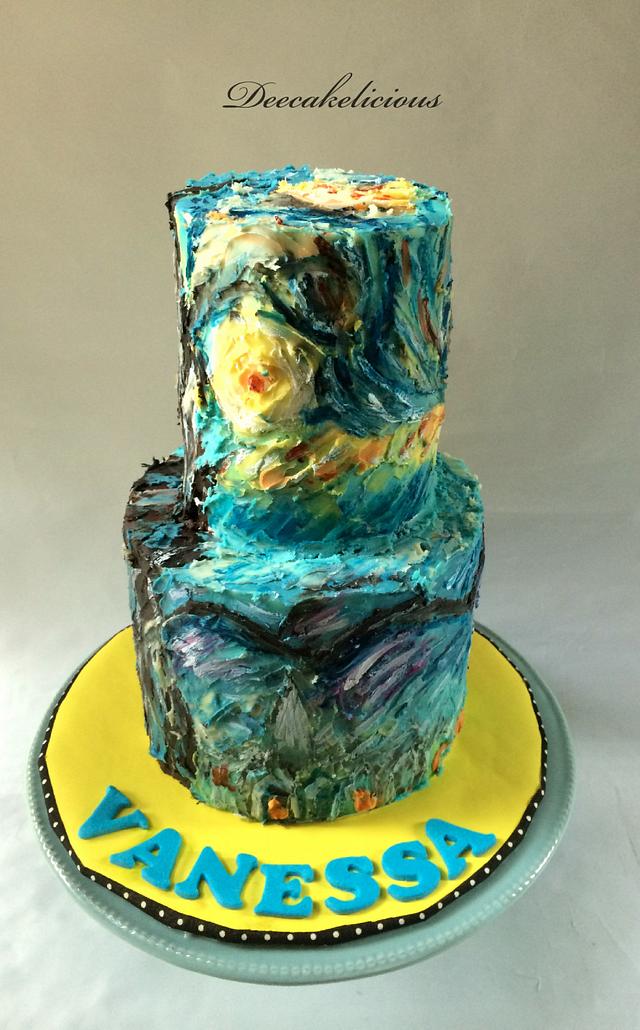 Van Gogh's "Starry Night"
Van Gogh's "Starry Night" !!
I got this order pretty late (very less time) but what made me accept was the very unique theme and client giving me the free hand to interpret the way I liked and in the medium I chose! Is'nt that a baker and decorator's dream?
This cake was for the client's sister who had got admission in to a prestigious art school and also celebrating her birthday!
Well, this is what I came up with. Used palette knifes and coloured chocolate ganache to do the "painting" on cake and absolutely loved doing it. Its not an exact replica of Van Gogh's painting but I can safely call this cake, my interpretation of Van Gogh's "Starry night"!!
Client absolutely loved it and so did her sister. "The Cake was fabulous and a tremendous hit!"
For more pics, pls click link below:
https://www.facebook.com/deecakelicious/photos/np.195014666.722227464/726424767439209/?type=1&notif_t=notify_me
white cho palette knifes van gogh starry night coloured white chocolate ganache palette knife painting cake
23