Cake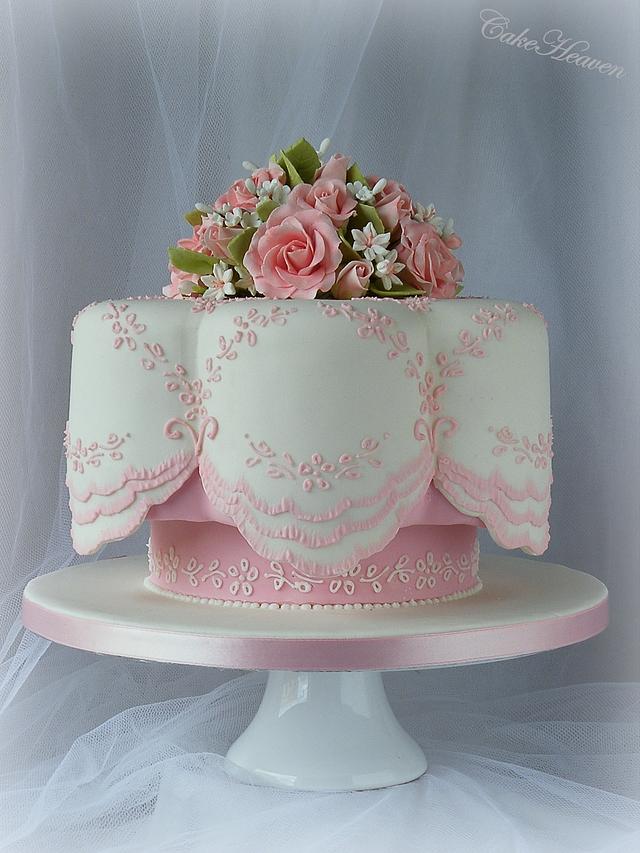 White and Pink cake with Pink Roses
I've had a flower shaped cake tin for about 20 year and I must have used it only 3 or 4 times. A couple of months ago I decided to bake a cake using this cake tin, but then I could not come up with a design to decorate it and ended up freezing it.
Finally about a week ago I managed to come up with a design and so out came the cake from the freezer!!!! Here is the result!!! I love piping and brush embroidery techniques so this cake was a real blast to make!! I really enjoyed making it and I love the way it turned out!!
For the scalloped edge I took inspiration from a cake by Zoe's Fancy Cakes, Black and white wedding cake: https://cakesdecor.com/cakes/158173-black-and-white-wedding-cake.
Hope you like it as much as I do!!
fondant gumpaste royal icing flowerpaste cake roses pink brush embroidery piping skills
121