Cake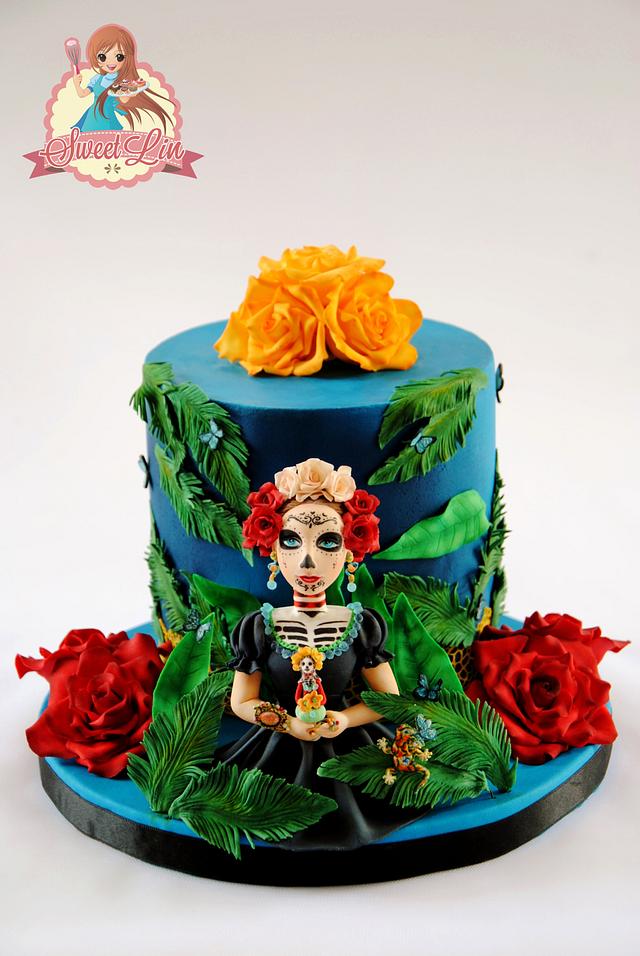 Lady Skull - Sugar Skull Bakers 2014 Collaboration
I made this cake for sugar skull collaboration. This cake have 2 side.
My inspiration project came from beautiful skull lady image by Natalie Shau that i found in internet. I love modelling and handpainting so i used this both technic. One side i made this beautiful lady image into 3D and i put roses on the top and the side of cake.
The other side was handpainted with skull and butterfly images. I made monarch butterfly as the Aztecs believed in an afterlife where the dead would return as butterflies.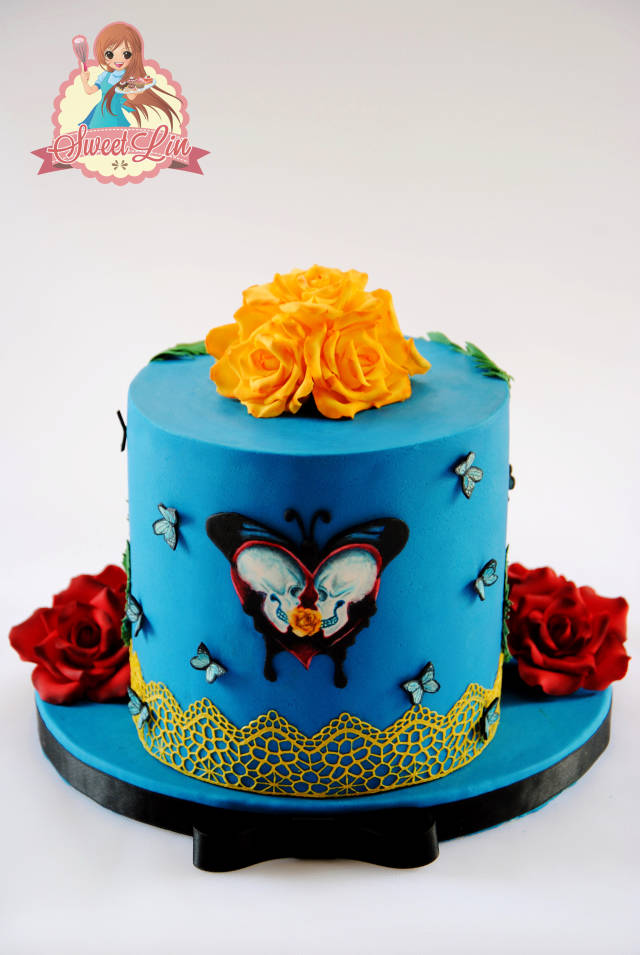 From the side view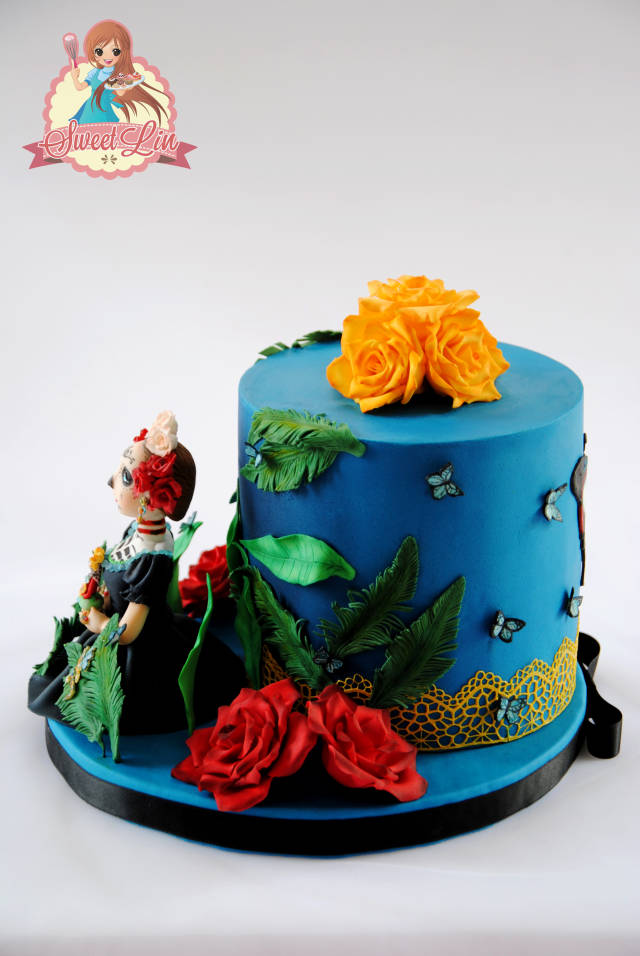 Front side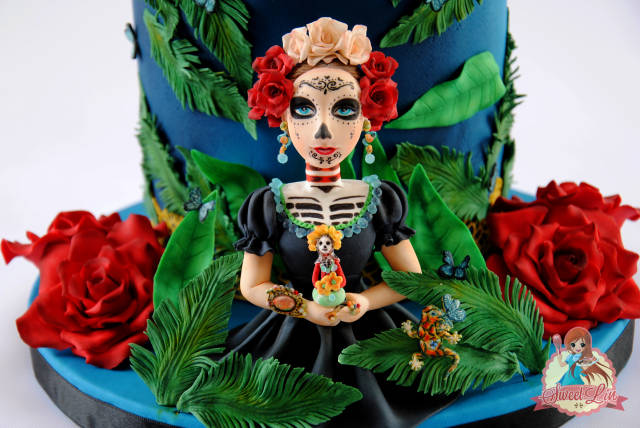 Details of the lady skull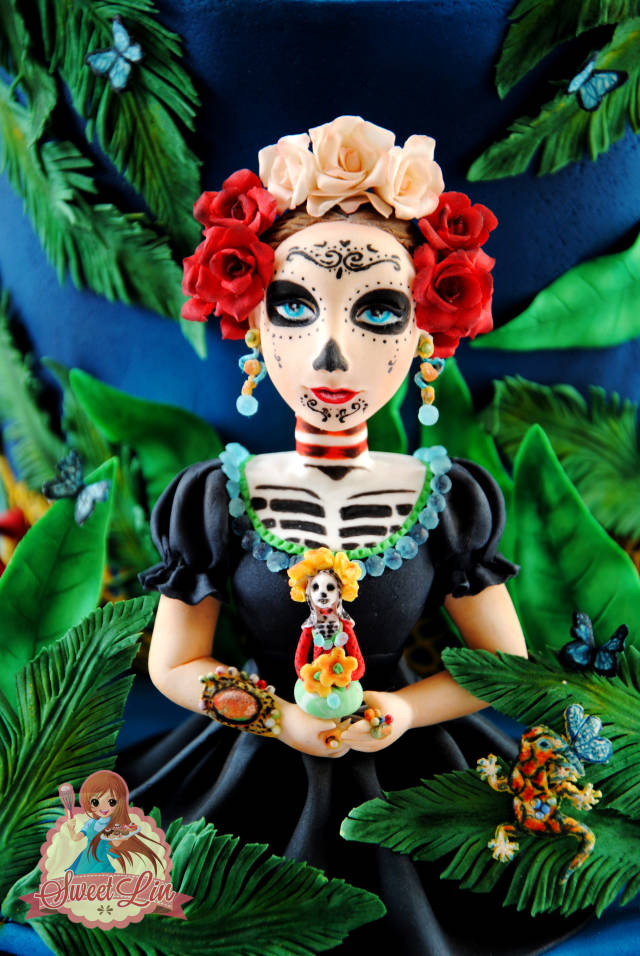 Details of Handpainted and butterfly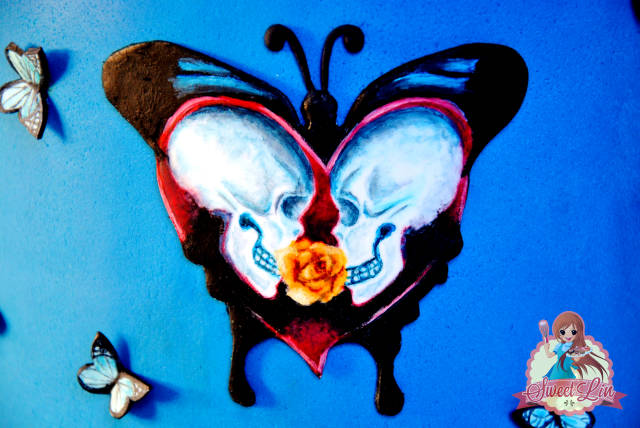 fondant modelling paste floral wire & tape flower dust ball tool airbrush silicone brush rolling pin skull dia de los muertos cake double sided cake roses red yellow blue
75