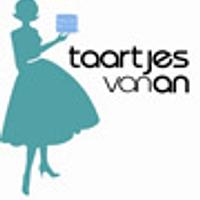 Taartjes van An (Anneke)
posted almost 7 years ago
Taartjes van An in the newspaper
I'm proud. Very proud :) In today's newspaper is a huge article about my little company. 1 big photo on the frontpage and inside a 1/2 page!
So I feel proud and at the same time funny. Because I love it my 'job' and for me it is important that people are happy with their cakes. Whether it's for a child's birthday of or a big wedding or a company….. I want them to be happy!
And now this article. With how it all started. It's in Dutch so not everyone can read it but it tells about the historie, my background and my motivation.
All my cakes are made to make you and me smile!