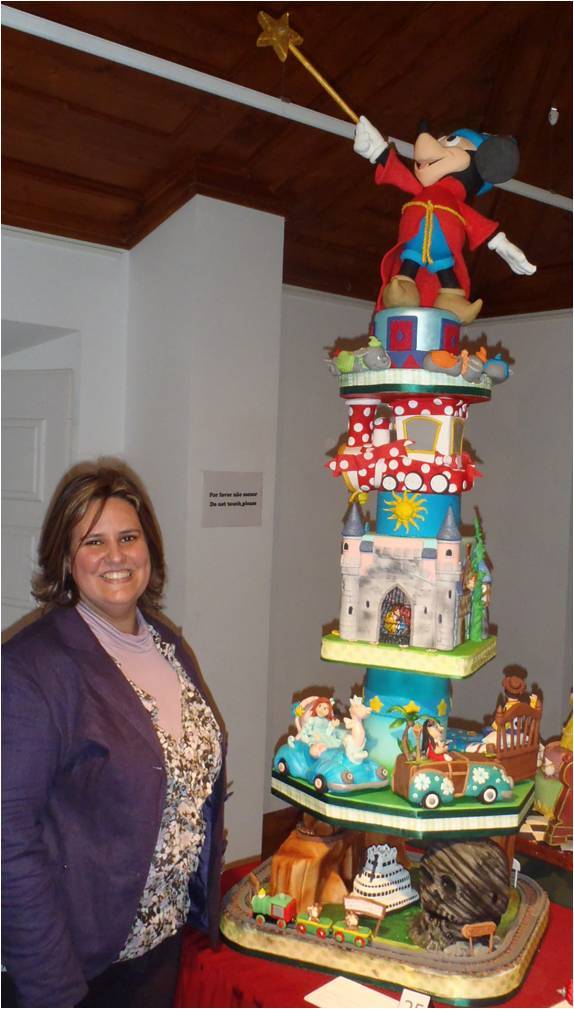 I made this cake for a competition devoted to the 20th anniversary of Disneyland Paris.
"My Disney" won the 2nd Prize .
This cake was definitely the biggest challenge I've had to date and I felt a great satisfaction to finish it. I tried to pay homage to Disneyland Paris in all its magnitude. In it are represented the Disneyland Park and Walt Disney Studios Park , with some of its major attractions, from the charts, buildings, through the carousels and characters, ending, as might be expected, with the figure of Mickey that symbolizes all Disney magic.
At the bottom of the cake are shown Frontierland with its great attractions, Big Thunder Mountain and Mark Twain ship, and Adventureland with distinctive skull-shaped rock. Around it, is the Disneyland Railroad whith the train (with motion) passing by the various stations ( Mainstreet USA, Frontierland, Adventureland, Fantasyland and Discoveryland ) and carrying as passengers the cute chipmunks Chip and Dale.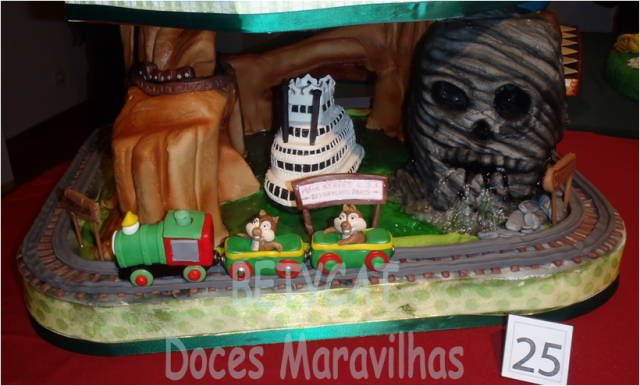 The second level representes the Stars'n'Cars parade. As I couldn't put all the cars in the parade, I chose the Aladdin, Ariel, Toy Story and Lilo & Stich as were those whose characteristics most pleased me. Car headlights are lit (the Ariel here had not yet placed the headlights).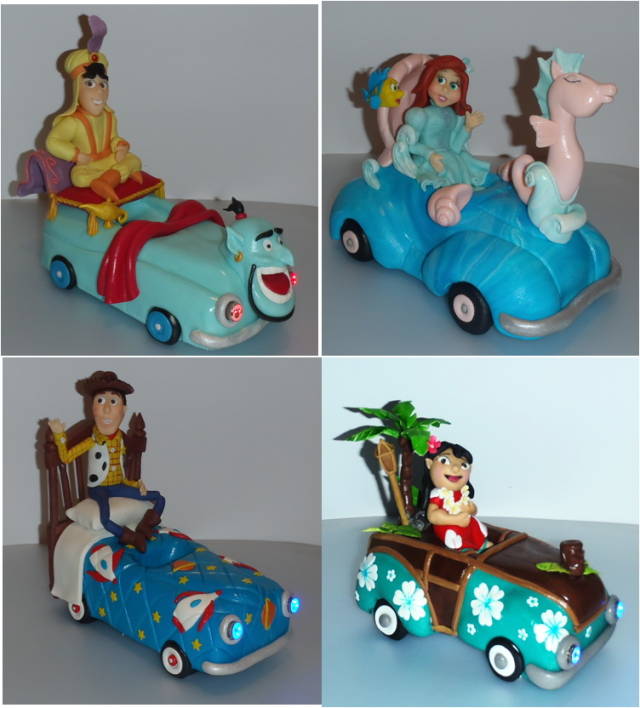 On the next level I made a combination of some existing buildings in the park featuring some Disney characters. The Sleeping Beauty Castle, Disneyland Park's central figure, is represented by the center of its facade, enriched with one of the stained glass windows that can be found in the interior of the castle. At the other sides of the cake the buildings are combined with parts of the "Once upon a Dream" parade : Alice in Wonderland, Pinocchio and Peter Pan.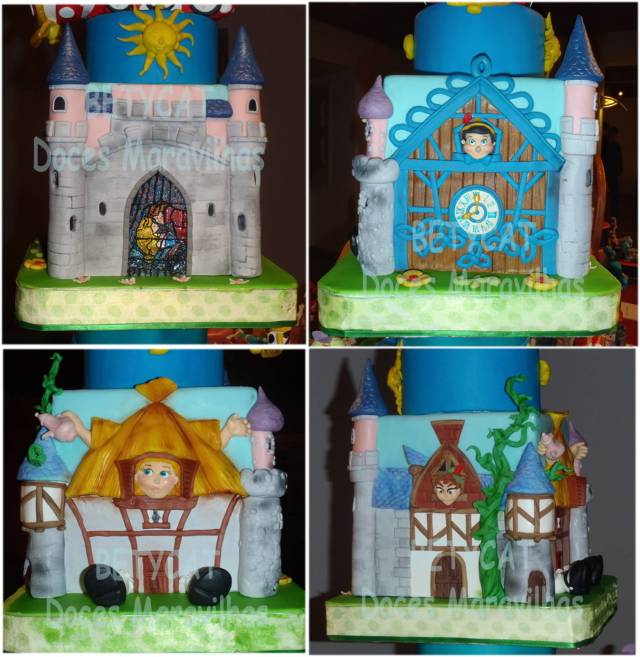 Next we have Minnie's train, present in other parades.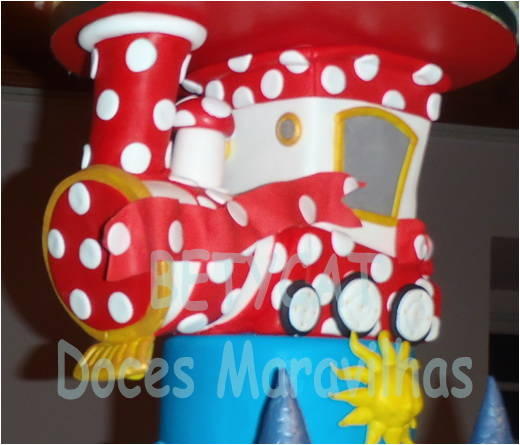 Finally, to crown this giant cake, sorcerer Mickey, symbol of the park Walt Disney Studios , with a magic wand lit. Mickey is based on one of the most loved carousels of the children, the Dumbo Flying Elephants . In the initial project this part should have movement but unfortunately his weight was too high and the engine had not enough capacity to rotate. But it was beautiful even stopped! :)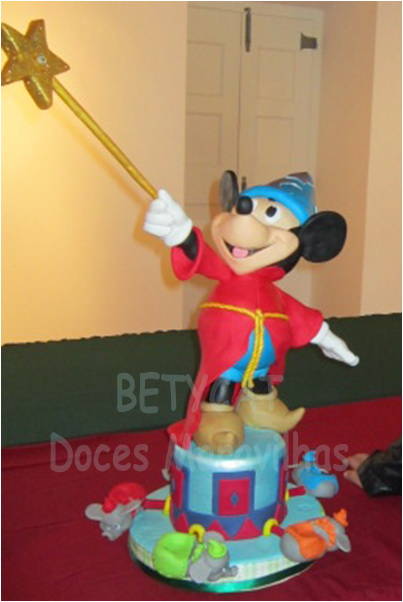 The cake was 2m tall! I hope that you enjoy it as much as I liked to do it!