Cake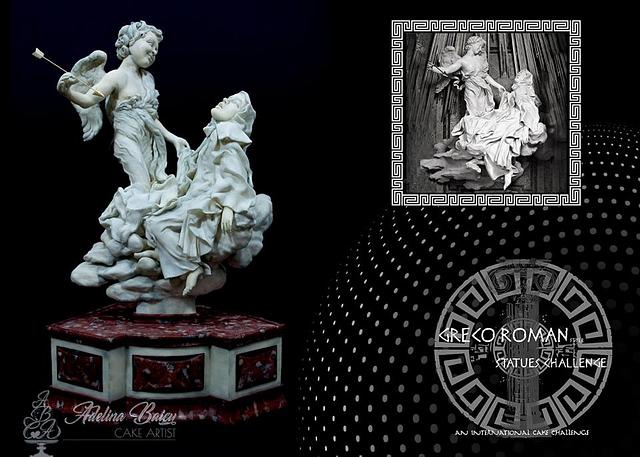 Greco Roman Statue Challenge - The Ecstasy of Saint Teresa
For this amazing challenge I decided to dare myself to try reproducing a masterpiece made by the one and only Gian Lorenzo Bernini. 'The Ecstasy of Saint Teresa' is one of his most impressive works and rightly considered now one of the highest achievements of the Baroque era.
The unique fusion of architecture, sculpture, painting and visual effects Bernini created give the viewers the impression that a special and miraculous event is happening right there in that very moment, before their very own eyes making everyone accept this unquestionable proof of the divine force. It surely worked for me and I feel so lucky to have been able to experience the immense joy of studying this masterpiece and the emotion of recreating it in my humble way.
Thank you Raquel Garcia Martinez for inviting me to take part and organizing everything and Maria Mercedes Gonzalez Lagarma and BAKERSWOOD for making it possible.
modelling chocolate modelling paste cake dutchess tools modelling tools
45