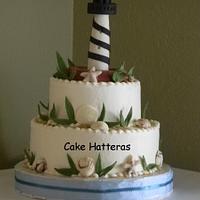 Donna Tokazowski- Cake Hatteras, Martinsburg WV
posted
about 5 years ago
Pirate and Mermaid New Year's Eve Wedding Cake
Advertisement
Advertisement
Pirate and Mermaid New Year's Eve Wedding Cake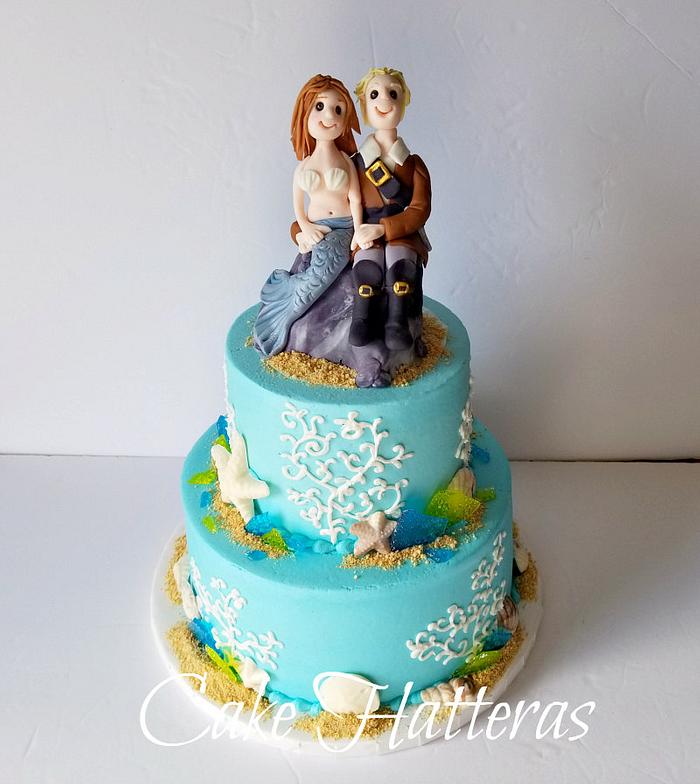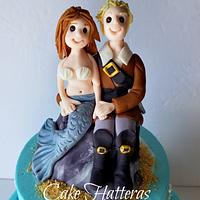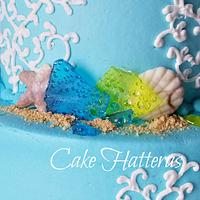 expand all pictures
Advertisement
Advertisement
The final wedding cake of the year, A Pirate and a Mermaid for a New Year's Eve Wedding!
9" 6" German Chocolate Cake with traditional coconut pecan caramel filling, buttercream iced cake with a hand modeled fondant cake topper. The cake is accent with white piping to represent coral and it also has white chocolate and milk chocolate marbled seashells and edible 'sea glass'. Ground graham crackers represent sand. (the topper is 4" wide at the base and 6" tall. It took over 4 hours to make. Happy New Year!
Psalm 127:1 Unless the LORD builds the house, the builders labor in vain.