Cake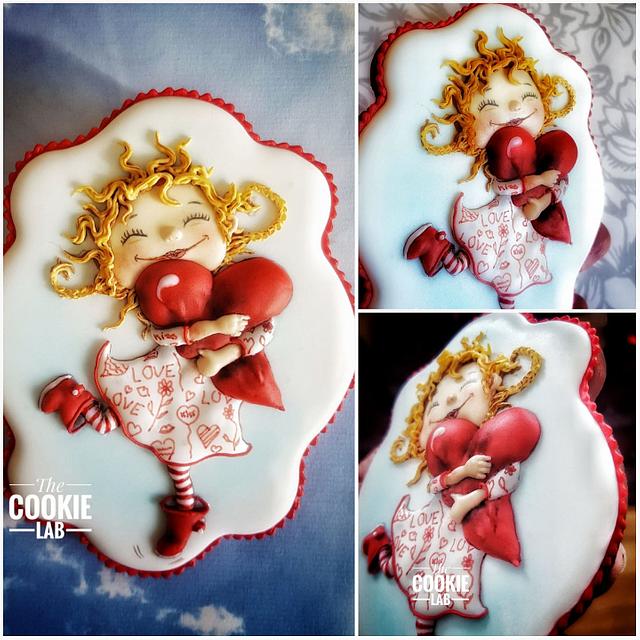 Sending Hugs... thank you and Merry Christmas!
Sending you lots of sweet and warm hugs, love and many thanks for all your support and care troughoiyt the year. Wishes of a Happy Merry Christmas and all the best to you and your families!
This is a rich chocolate and coffee cookie dough decorated with coloured royal icing – Not Painted (except design of the dress)
Hope you like it!
(inspired by a gravure bought at Mo's Digital Pencil)
chocolate and cooffe cookie dough coloured royal icing food coloring piping bag with metal tip brush scribe tool #love #heart #girl #christmas #christmascookies #valentines #red #cookies #royalicingcookies #royalicingart #sugarart #royalicingartist #sugardecoratedcookies #thecookielab #martatorrescookies #passion
37