When I actually made this cake I did make it in an intention of a tutorial but didn't realise it would be so popular even though I can still find so many flaws with it.
Due to unforeseen circumstances this cake took me several days to complete. Thankfully its only to be used as a table piece and not to be eaten 😜. We'll be having the traditional fruit cake for our Christmas cake.
This is just a little dream of ours which I've put on a cake…A lovely tudor house in the country side with a little stall selling Hot Cocoa, warm fresh cookies, cakes,….well someday I hope this dream does come true.
apologies for adding so many pics its just taken in different angles.
I've also added the tutorial below.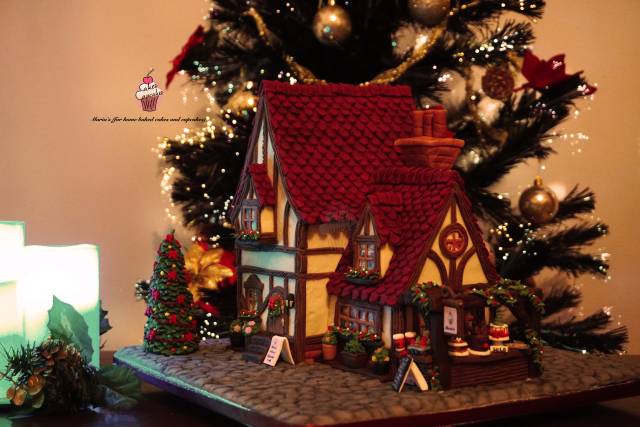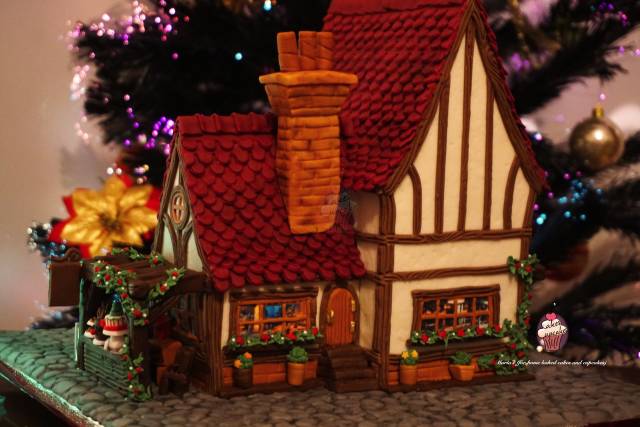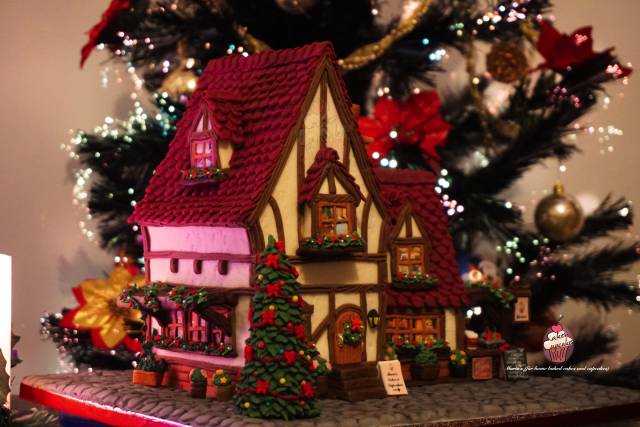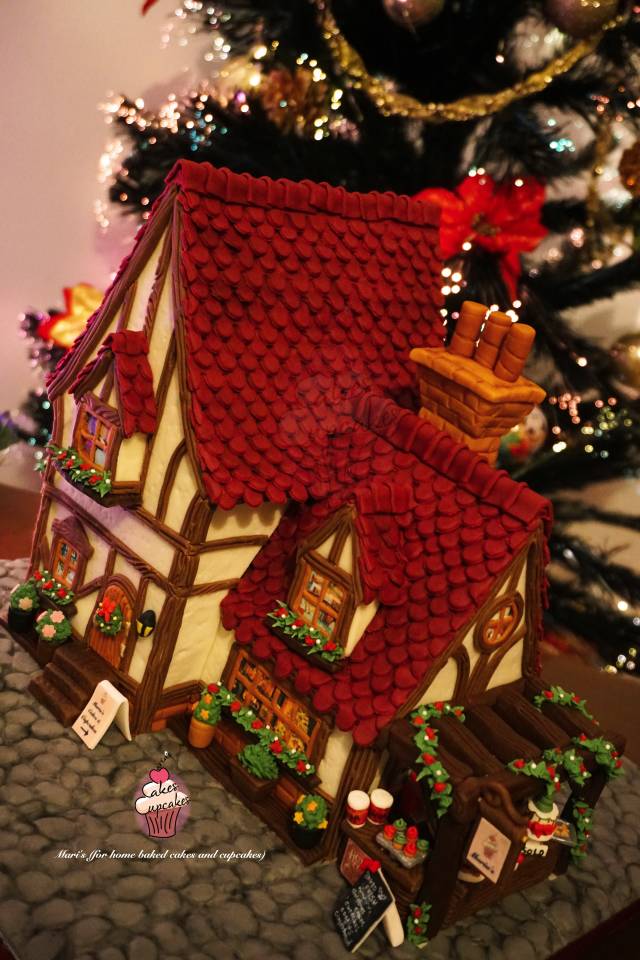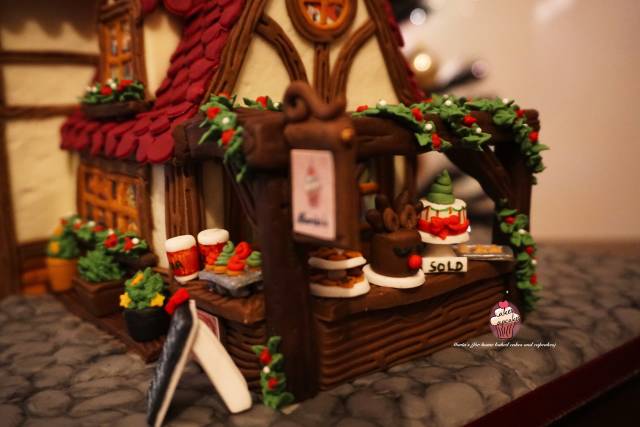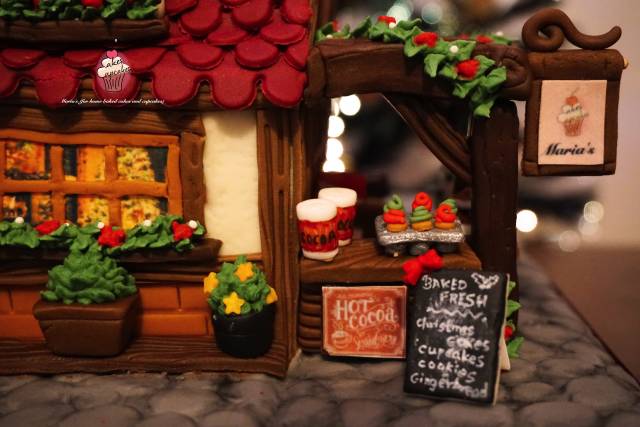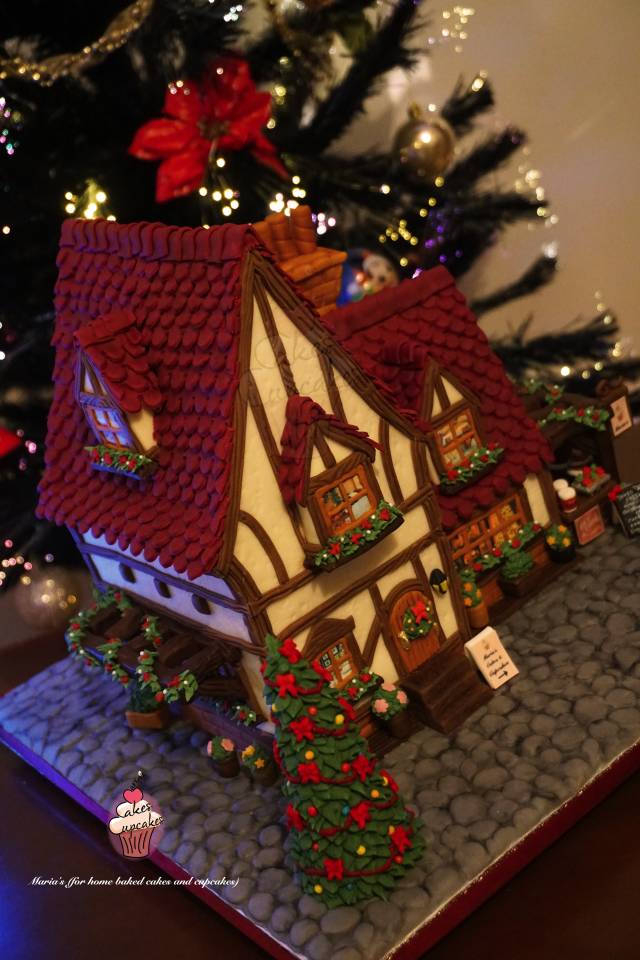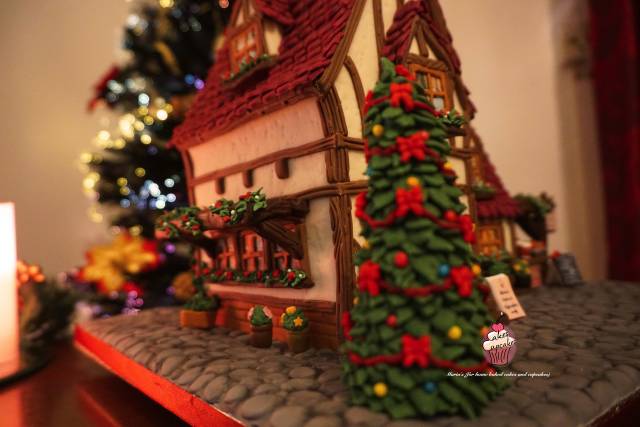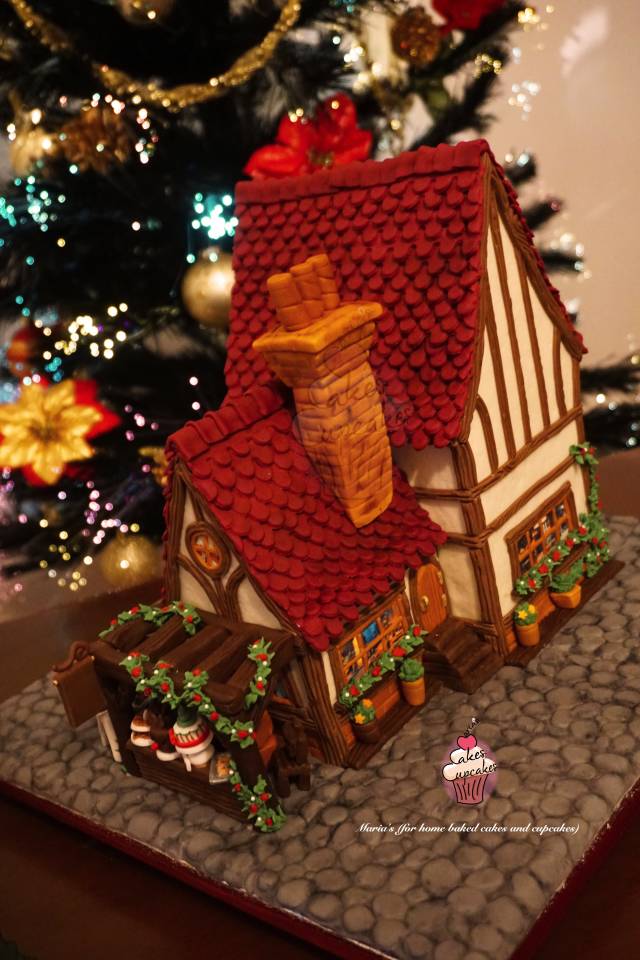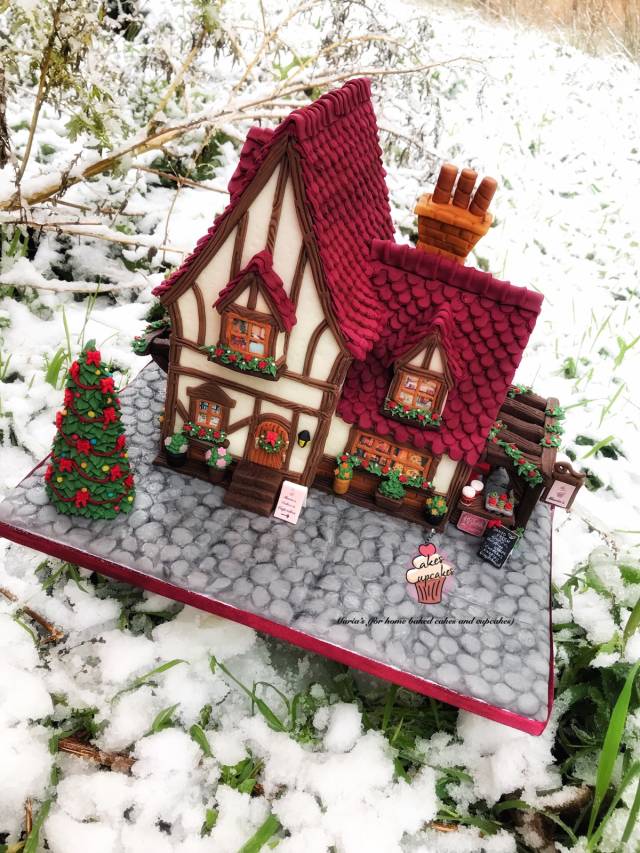 After it snowed yesterday I just had to! lol!
Have a lovely Christmas xx