Cake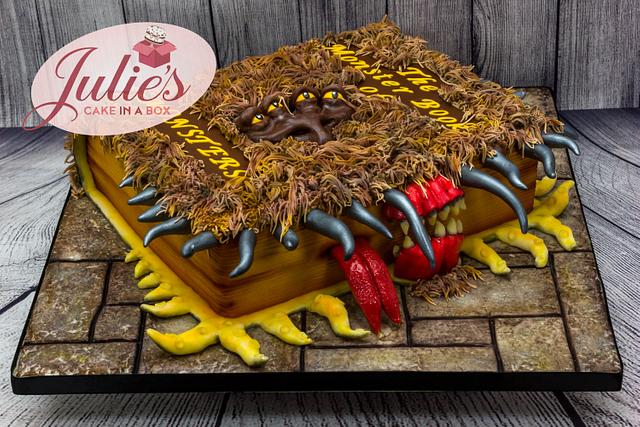 CPC Hogwarts Challenge 2017 (Monster Book of Monsters)
My collaboration piece for the CPC Hogwarts challenge 2017 is the Monster Book of Monsters!
Rich chocolate cake book, covered with sugar paste, sitting on a hand painted stone tiled effect board.
'Fur' effect made from piped royal icing which was then airbrushed.
Tongue, teeth and other features hand modelled from modelling chocolate.
chocolate cake modelling chocolate sugarpaste airbrush piping nozzles cpc cpc collaboration harry potter book cake monster book of monsters furry collaboration
16