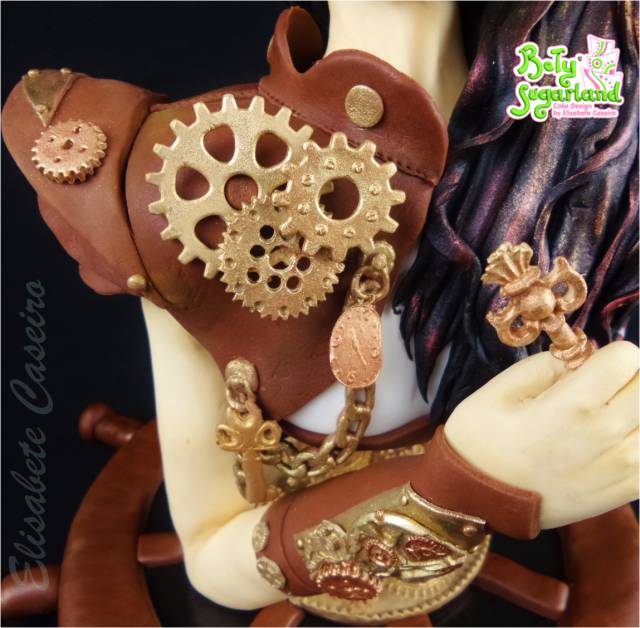 Hi everyone!
This is my piece for Steam Cakes Collaboration, hosted by Carla Rodrigues.
This was my first Steampunk cake. I wanted to make one for a long time so this was the perfect opportunity. I love creating gravity defying cake and also wanted to make something a lithe crazy so I decided to create a kind of a bust but supported only by one arm. Also wanted to incorporate some maritime elements so I made the base as a boat's wheel and added an octopus to her hair. And that's what gave her the name Lady Octopus.
This is the facebook page of the collaboration, come and take a look to the other pieces made by super talented artists!!
https://www.facebook.com/Steam-Cakes-Steampunk-Collaboration-1361349663971842/